20+ Awesome Outdoor DIY Projects
Summer is knocking on the front door. The days are getting longer and the nights are getting shorter. This is the time of year in which the sun is shining down in a blaze of glory. We're busting out the grills for backyard barbecues with friends and family. The pools are being uncovered and cleaned in preparation of fun splashing times with the kids.

It takes some effort to accommodate everyone and everything that summer brings in. However, we've put together a list of some outdoor DIY projects. These crafts pave the way to having a rocking backyard that friends and family alike will enjoy all summer. So, without further ado, here are some awesome outdoor DIY projects.
Easy Way to Build a Rustic Outdoor Sofa

via diyncrafts
DIY Outdoor Movie Theater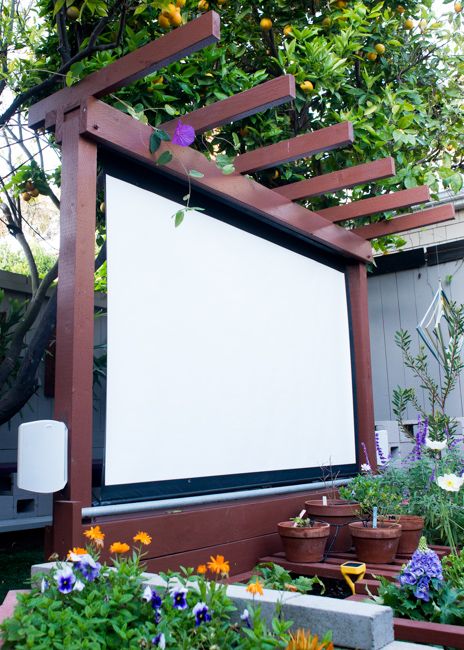 via thehorticult
Create an easy DIY rain barrel from a garbage can to water your yard and gardens

Most people have an outdoor garbage cans that are there to serve their purpose. However, we have a new way for them to be used! Yes, those large garbage cans can be used to collect rain water, which, by the way, makes the purest form of garden irrigation. via thethriftycouple
Outdoor Convertible Bench and Coffee Table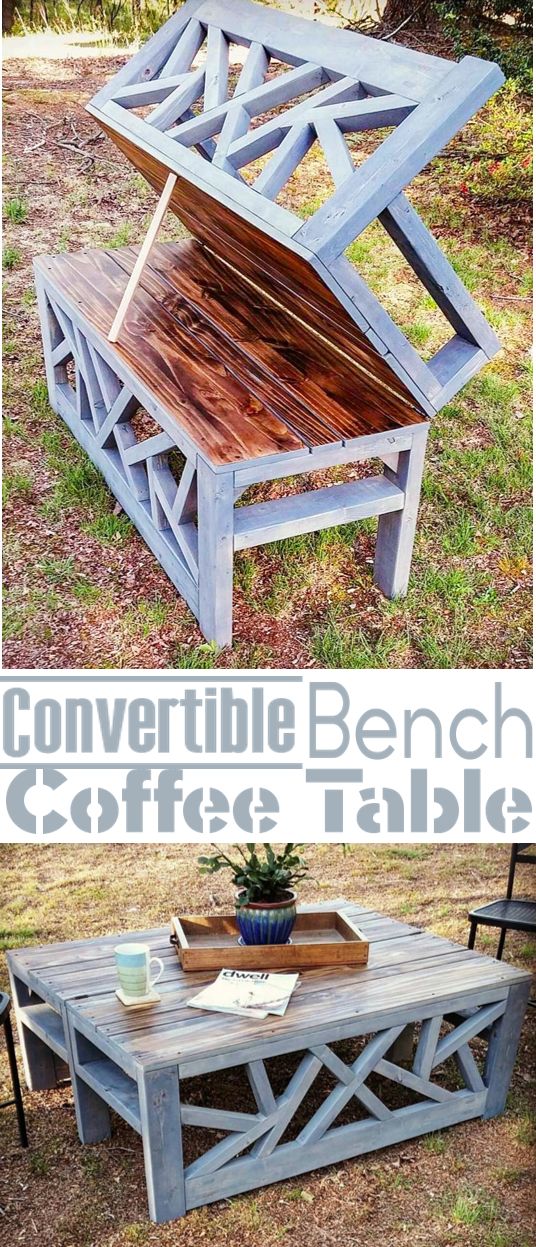 Two of the most significant pieces of yard furniture include tables and chairs, and this DIY gives you both in one project! A few tools and some wood is all that you need for this specific piece. Once finished, your guests will be totally impressed with the backyard and your craftsmanship! via handmade-haven
Wood Street Number Planter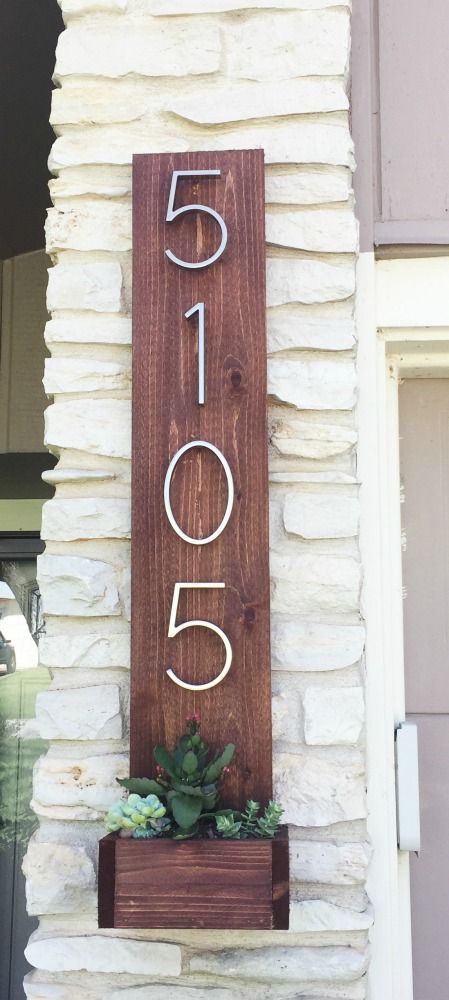 Here's an easy way to give your house some serious curb appeal. This project only requires a few materials and minimal time. If you have a couple of hours to create something special, this project is right up your alley. via ana-white
Outdoor TV Cabinet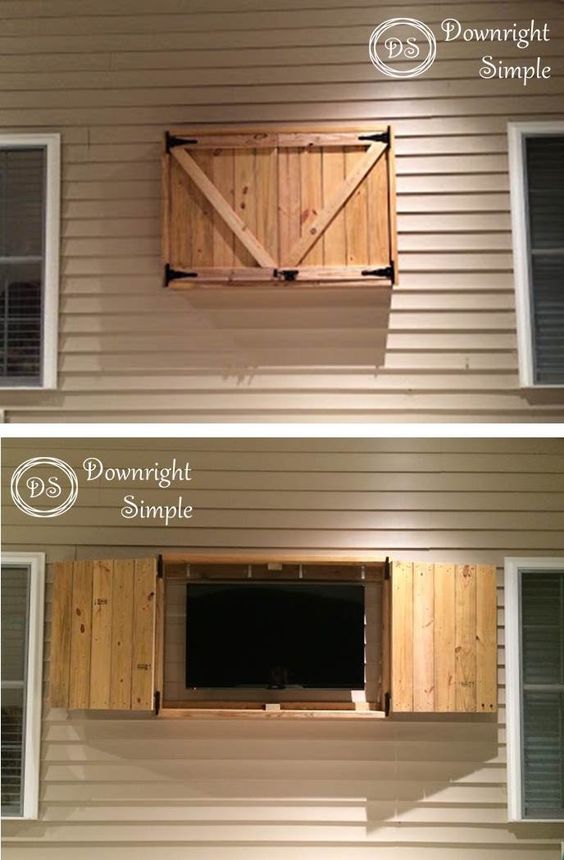 via source
DIY Monogram Planter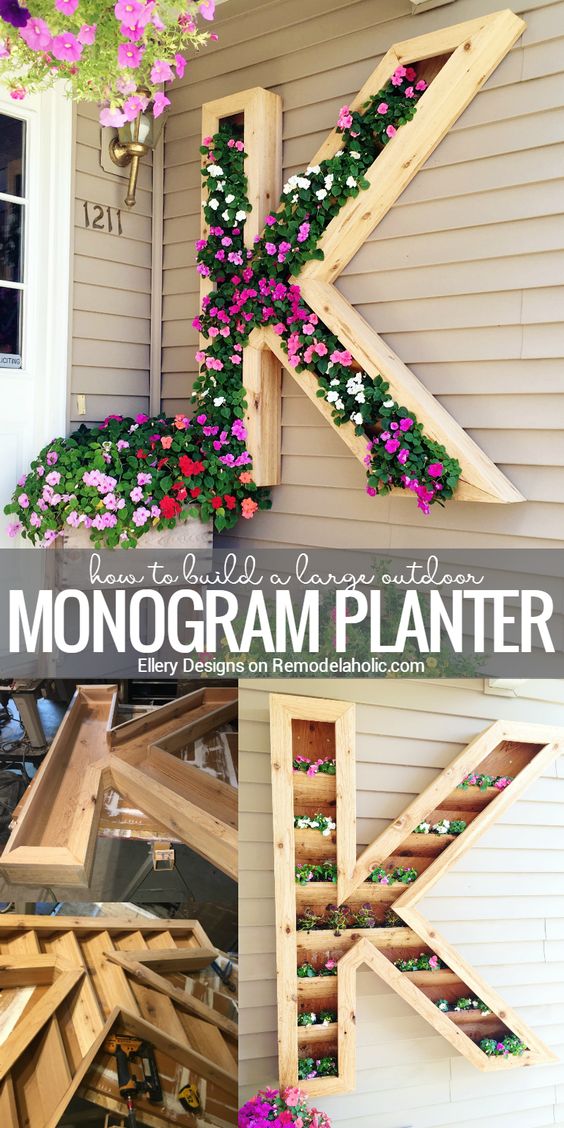 Here is an amazing DIY project that is 100% customizable for everyone. Now, it is a little pricier than some of the crafts on this list, but the outcome is more than worth it. When finished, you will have a beautifully built monogrammed home from all your favorite plants. What says, "Hello, summer!" more than that? via remodelaholic
Inexpensive Outdoor DIY Succulent Planter Using Cinder Blocks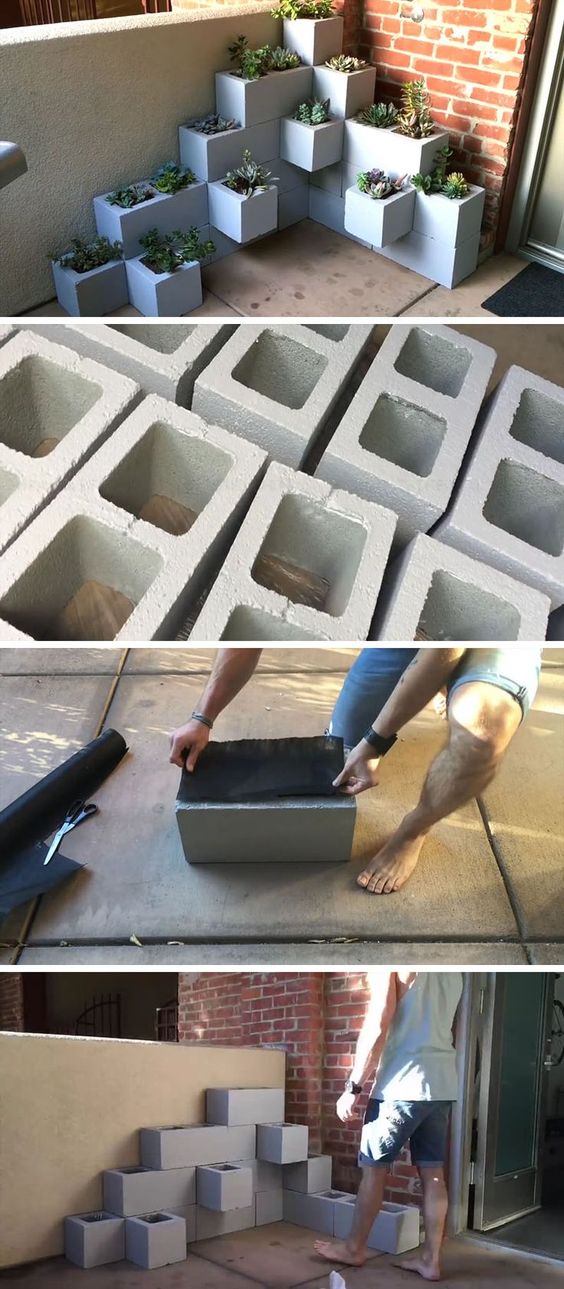 We love outdoor projects that utilize flowers! Here's a DIY that uses minimal materials to create an impressive arrangement that is perfect for your outdoor spaces. This craft is so easy to personalize and make it your own. via contemporist
DIY Pallet Wood Hose Holder With A Planter Built In
Some of the best types of projects involve creating something that is both functional and attractive. Well, this garden hose holder is no exception. Made from pallet wood, this beauty houses your garden hose while also service as a container for those garden flowers. via diycandy
DIY AC Unit Cover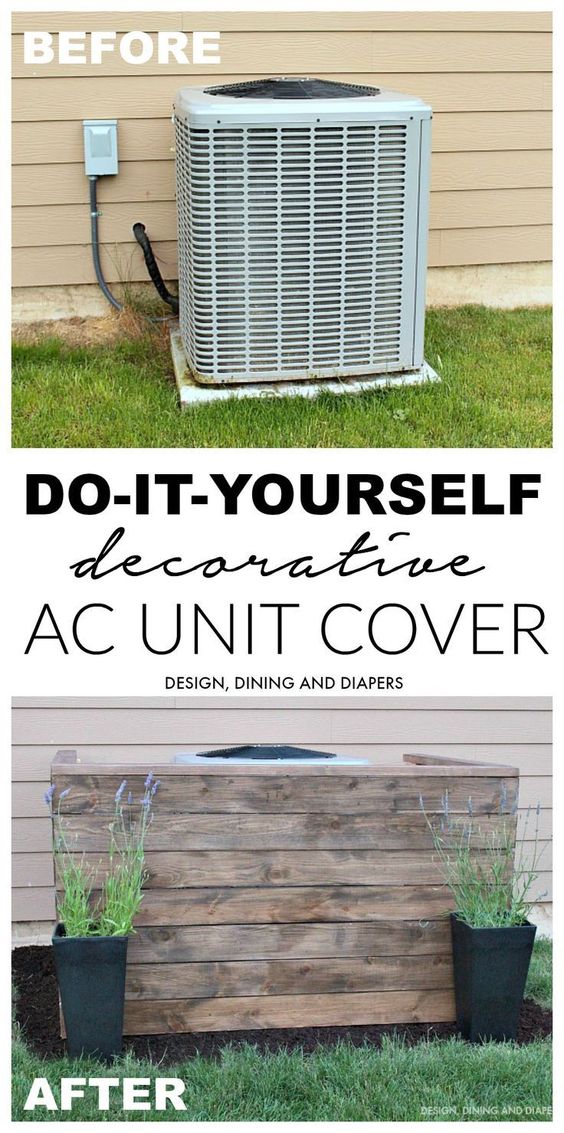 While air conditioning is a summer must-have, those units are not always the prettiest sites to see. So, here's an excellent way to disguise your AC unit with this DIY unit cover. Yes, you can have your cake and eat it too! via designdininganddiapers
Turn An Old Refrigerator Into A Rustic Cooler For Outdoor Gatherings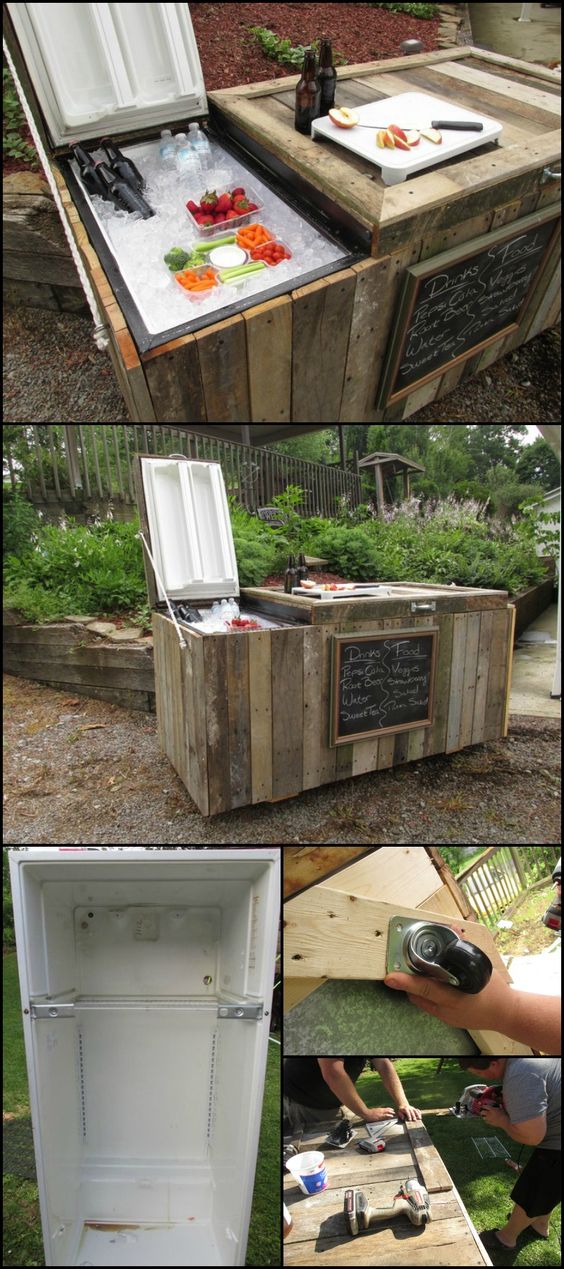 via ideas2live4
DIY Wire Spool Table Porch Lights

This DIY project will add a touch of class to your patio. Using simple materials, such as a wooden pallet spool, this adorable little table provides the perfect place for a couple of lanterns that create a beautiful summer ambiance. via source
DIY Privacy Planter

Again, we love projects that serve multiple purposes. This is a DIY craft that adds curb appeal to your home while also allowing you to have privacy from the world. What more do you need in a backyard project? via goodshomedesign
DIY Cascading Flower Pallet Planter Box

This DIY is a unique twist on the classic planter box. By creating different holes throughout the planter, you create a sense of depth while keeping your backyard in some serious style. Your flowers will bloom and encase your planter box for the most beautiful arrangement of buds! via hertoolbelt
Build a double chair bench with table for your backyard, patio or deck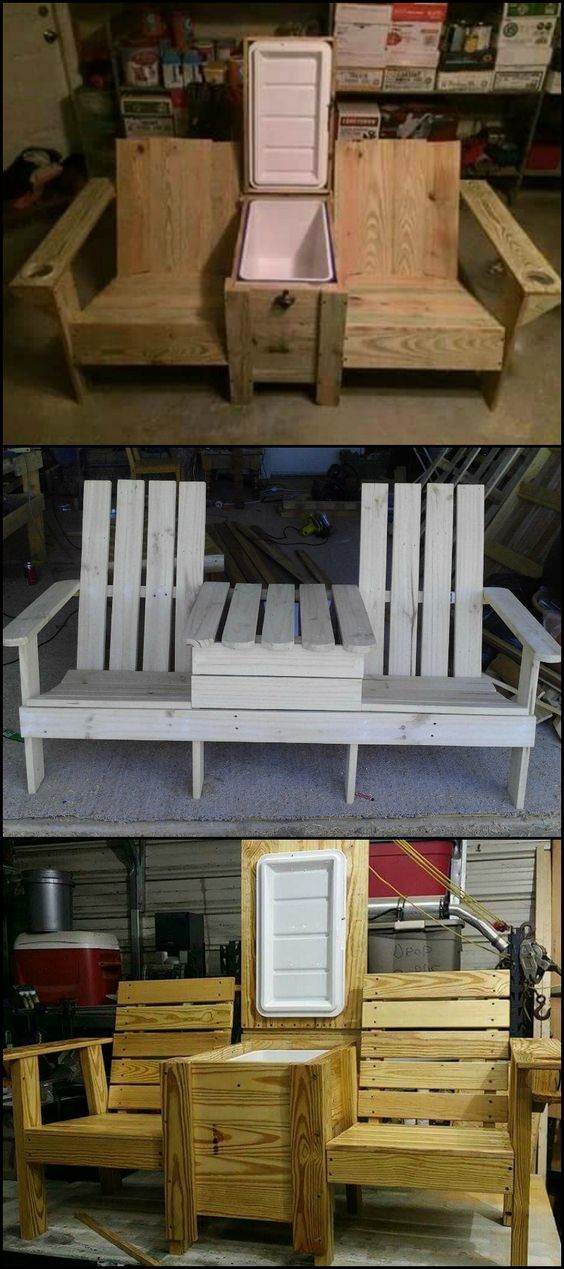 via ideas2live4
DIY Bottle Opener

via shanty-2-chic
DIY Pool Towel Holder

via justjudyblog
Wood Pallet Outdoor Couch On Wheels With Storage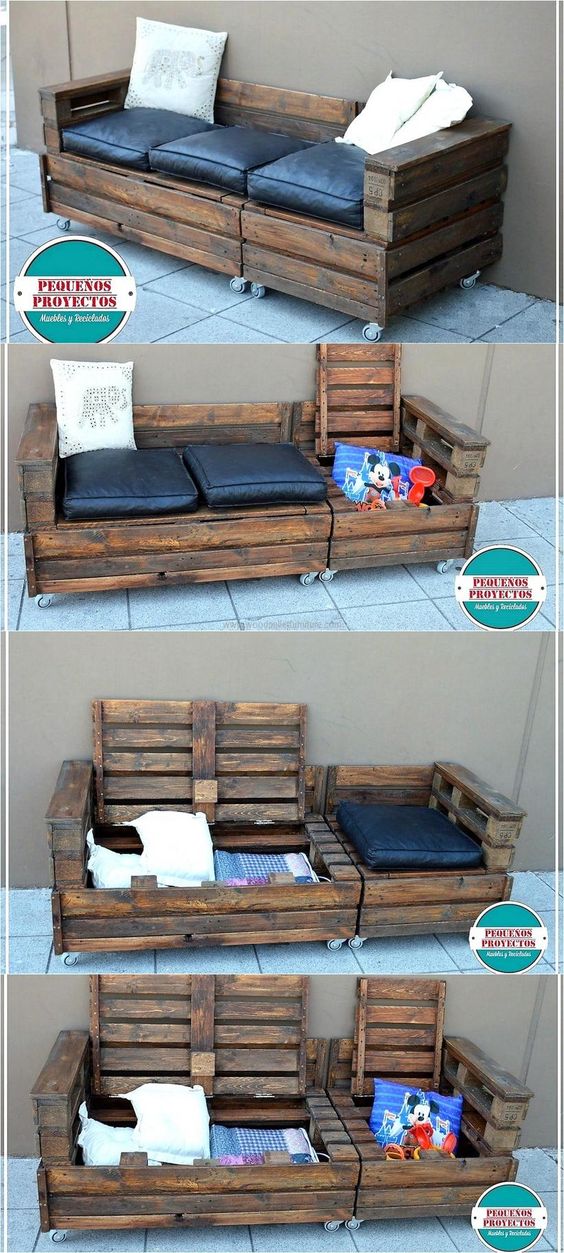 DIY Wood Pallet Bar

DIY Slide Wire Canopy

Canopies are an excellent way to provide some shade during the summer months. This project is an ideal one, because it's so simple! Of course, you'll need some different tools and supplies, but that finished product is going to keep your family cool! via sailrite
Double X Bench For Outdoor Seating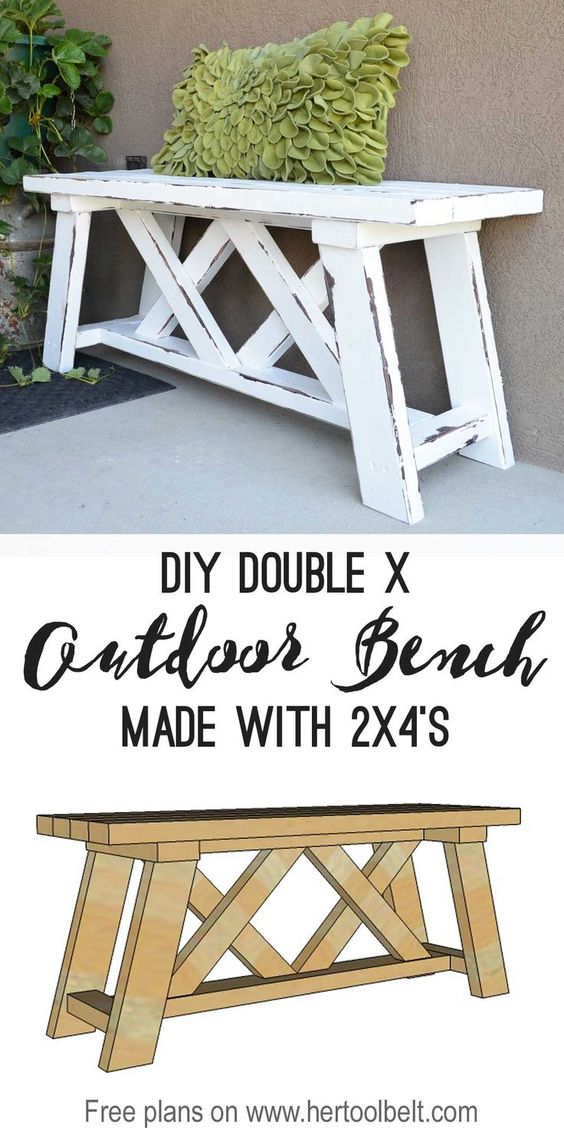 via hertoolbelt
DIY Outdoor Pallet Swing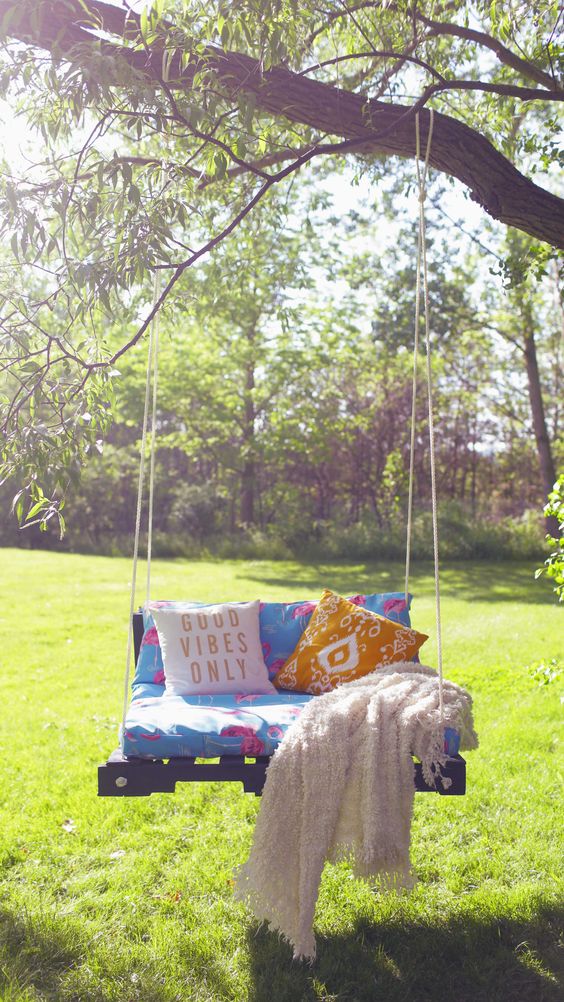 via thesorrygirls
Easy DIY Patio Party Table with Built-in Beer Cooler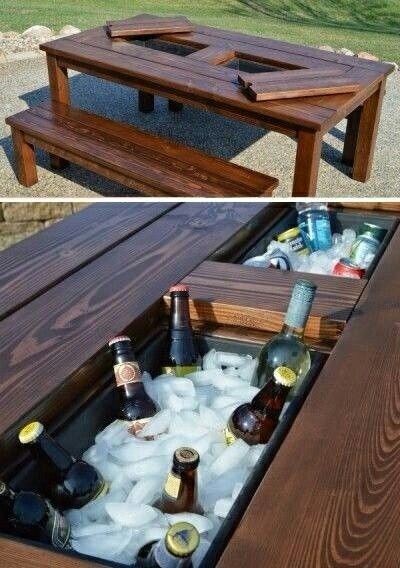 via remodelaholic