Perfect Gift Ideas for Your Best Friends
Getting your best friends a present can be quite the ordeal. You want it to be special and to show that you love and value them, but also that you know them so well that you can figure out their likes and dislikes. Most of all though, you want it to be special, which is why it always takes months of careful preparation, investigation and planning – and even then, you might still be empty handed on the eve of the event when you're due to hand out said present.
There is one thing you should know though. Whether your best friend is a girly girl or a sporty type, a person who already has everything or someone who doesn't care about material things at all, it is truth that it is the thought and effort you put into it that counts when buying or, perhaps more importantly, making a gift for your best friend.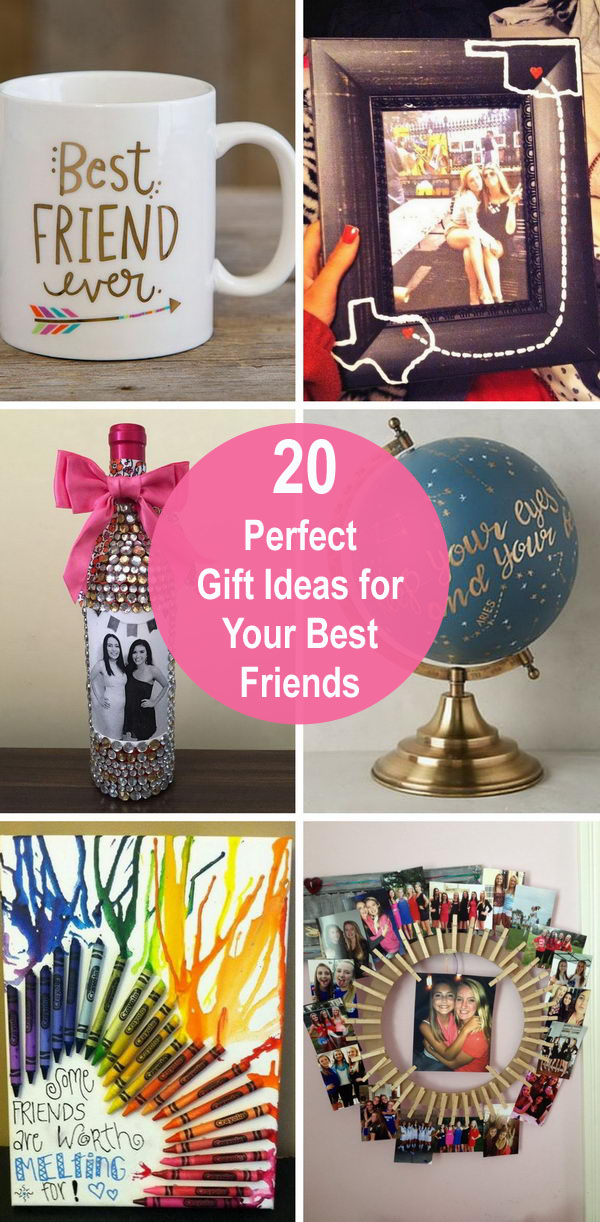 So whether you're looking for something that is quirky and original or a fun and sweet gift, store-bought, customizable or truly handmade, we've got you covered here with our gallery of perfect gift ideas for your best friends. The hard part will be to choose which project to try your hand at, we promise!
Picture Collage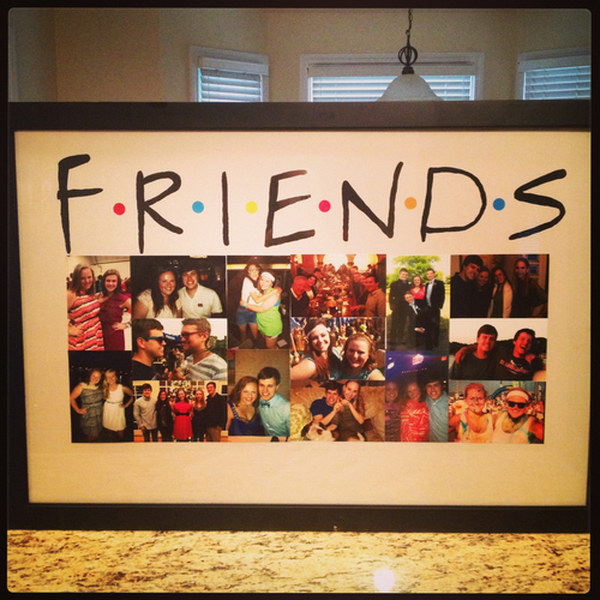 Cute idea for displaying pictures of your best friends from home to your college dorm. Via weheartit.
Best Friend Canvas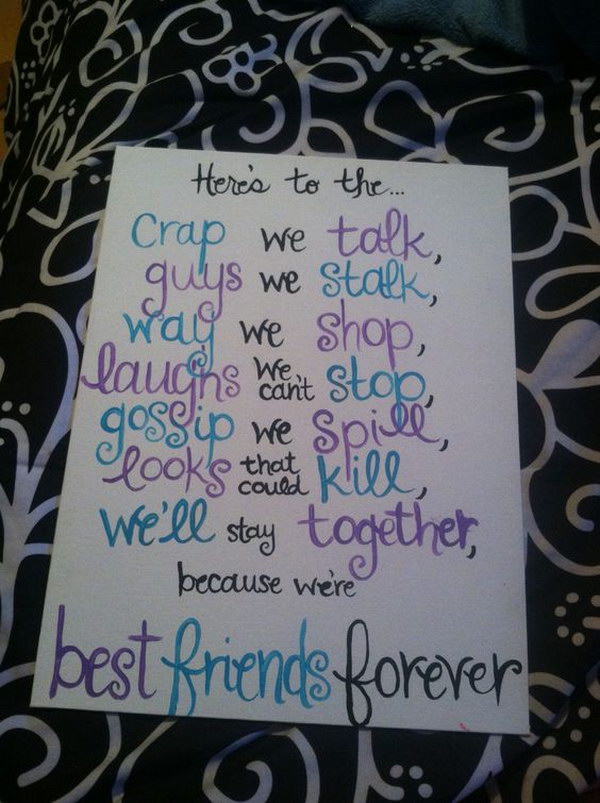 Show the cherish friendship between you with this easy to make canvas! He or she will love it forever! source
Melted Crayon Art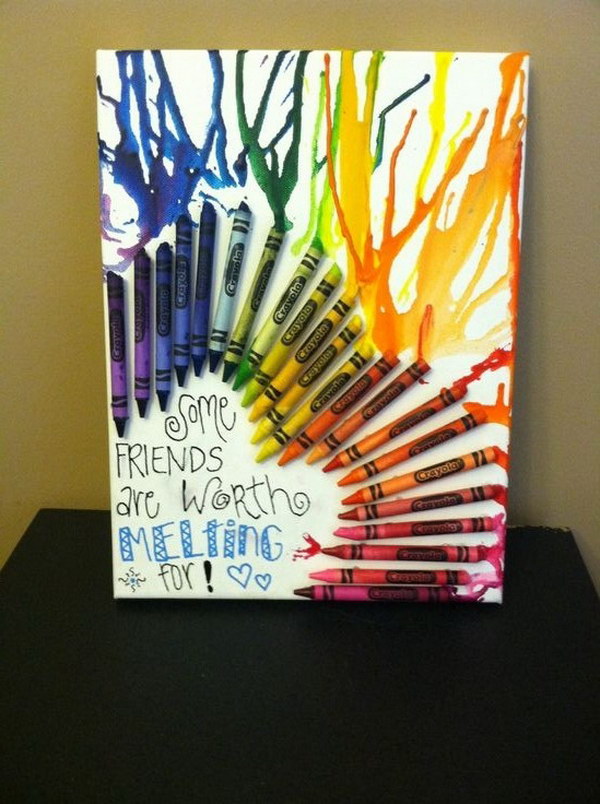 Simple but unique handmade gifts for friends. Love the quote: some friends are worth melting for! source
Photo Collage Letter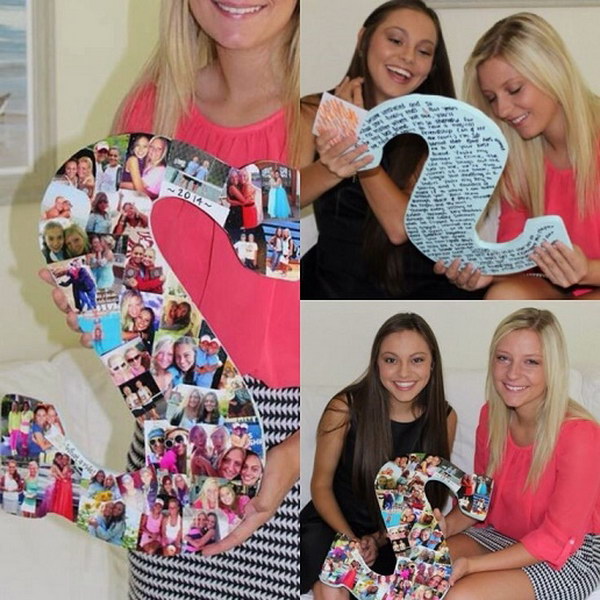 Modge podge your best photos onto a wooden letter and write a loving letter to her on the back. What a cool gift for friends this graduation season! via eslamoda.
The Happy Jar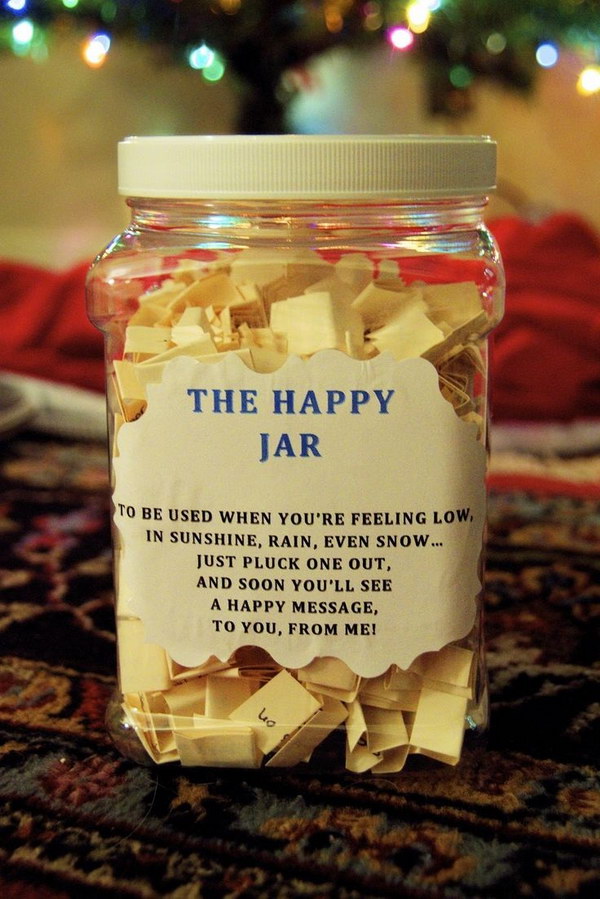 Fill the jar with little notes which will lift the spirits and make them smile. An awesome gift for your best friends birthday. Especially when they are feeling low. Details via armylifefromthewife.
Secret Message Ball Locket Necklace

This secret message ball locket necklace is the perfect way to show your love to your best friend! Make a great gift for graduation! You can buy via hatch.
A Little Box of Sunshine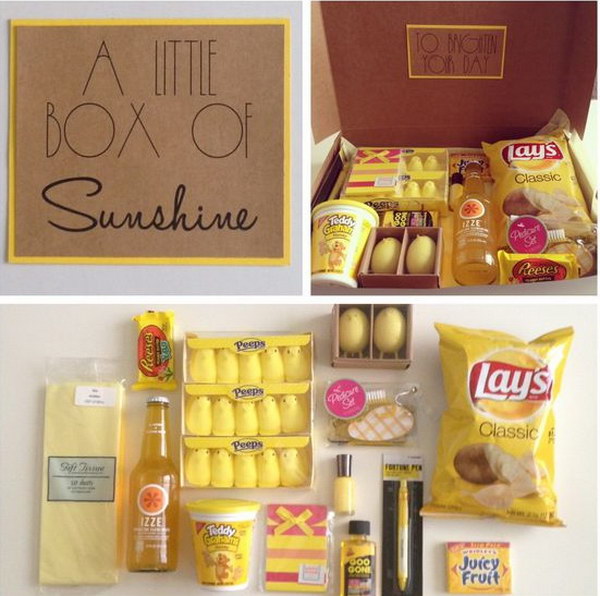 Fill a simple box with a lot of sunshine yellow items, like, yellow tissue paper, Lemonade, Reese's Egg, Teddy Grahams, Notepad, Nail Polish, Goo Gone, Pedicure Set, Yellow Chicks and more as a given gift! What a fun way to brighten a friend's day with this little box of sunshine. See more details via mybest-friendsblog.
Inspiring Creativity : Painted Rocks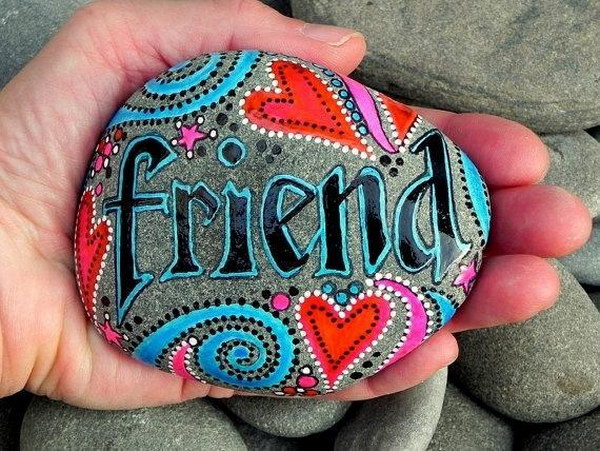 via justimagine.
DIY Long Distance BFF Gift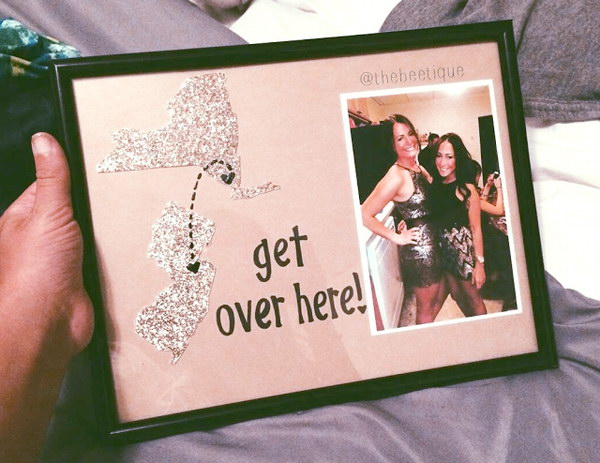 This cutest and easiest long distance BFF photo frame makes a great graduation gift! DIY instructions via thebeetique.
Best Friends Balloon Surprise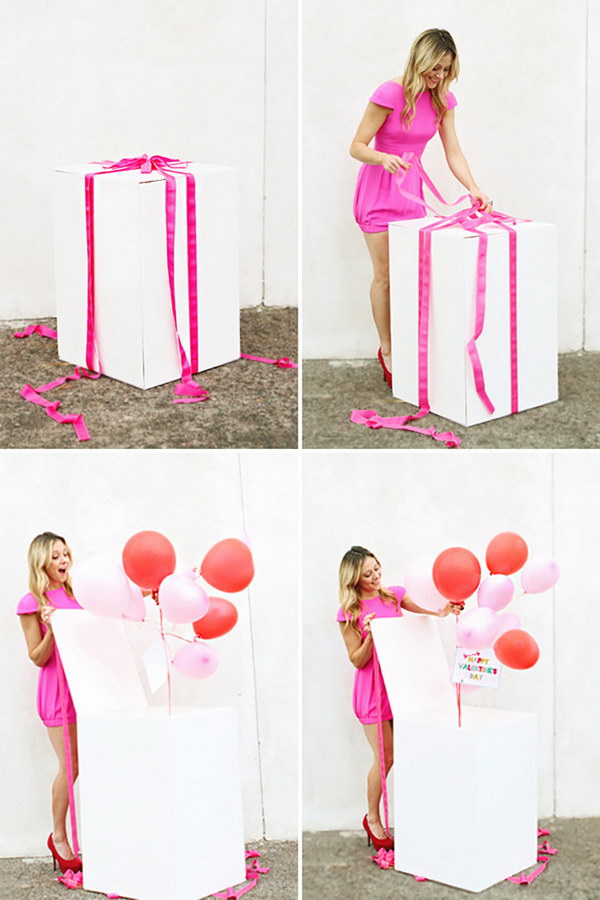 via moncheriprom.
Friend Best Ever Mugs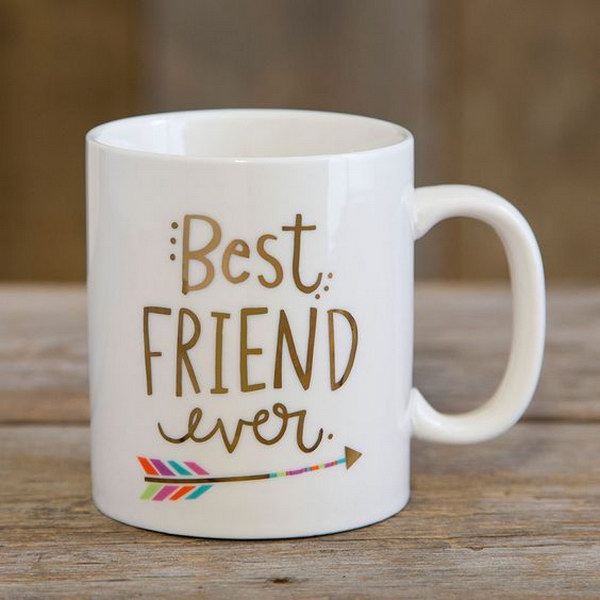 This sweet ceramic mug with gold metallic printing is really the BEST EVER for your friend! Buy via naturallife.
Bedazzled Wine Bottle with Photos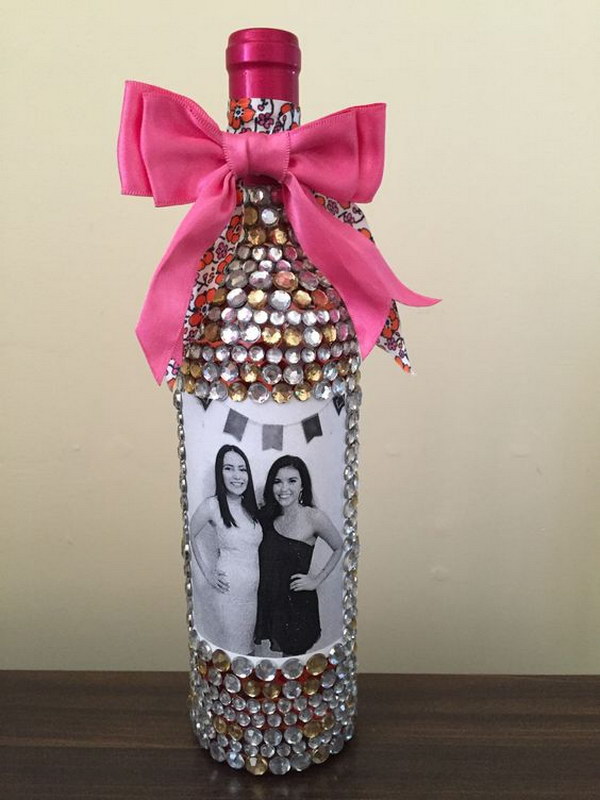 This beaded wine bottle is very intricate and absolutely worth for my best friend's 21st birthday!
DIY Open When Cards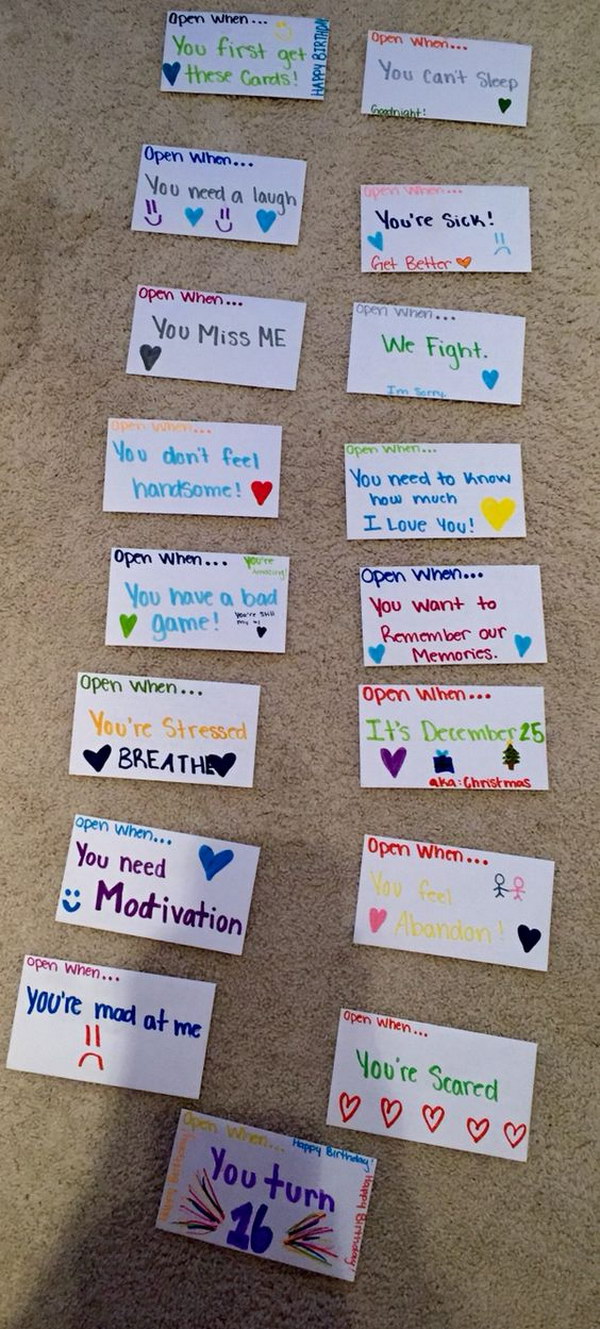 Very easy to make with note cards and envelopes. Perfect for a boyfriend, sister, best friend, brother, dad, or mom.
Circular Photo Collage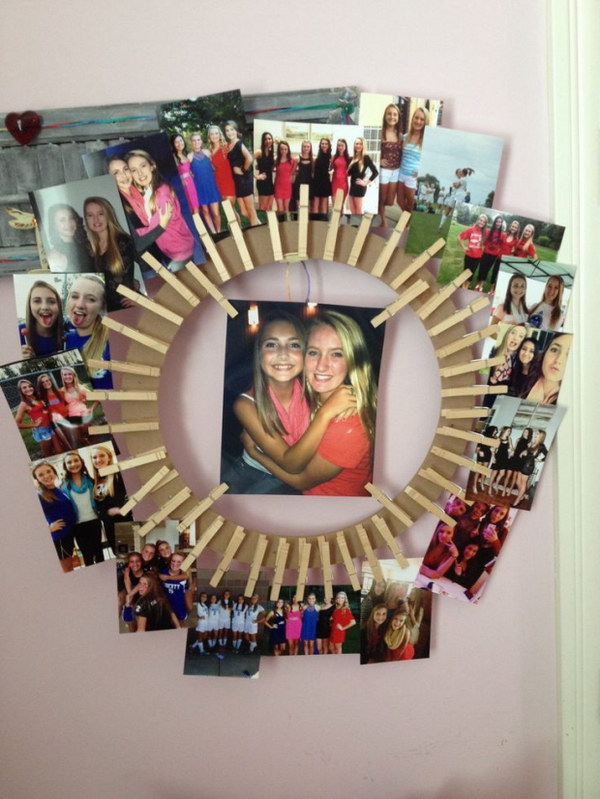 Photo gift again! Arrange your best photos in a circle with some clothpins and a circle cardboard! Super easy and quick to make in several minutes and it will be a personalized gift to your BFF.
Personalised Best Friends Necklace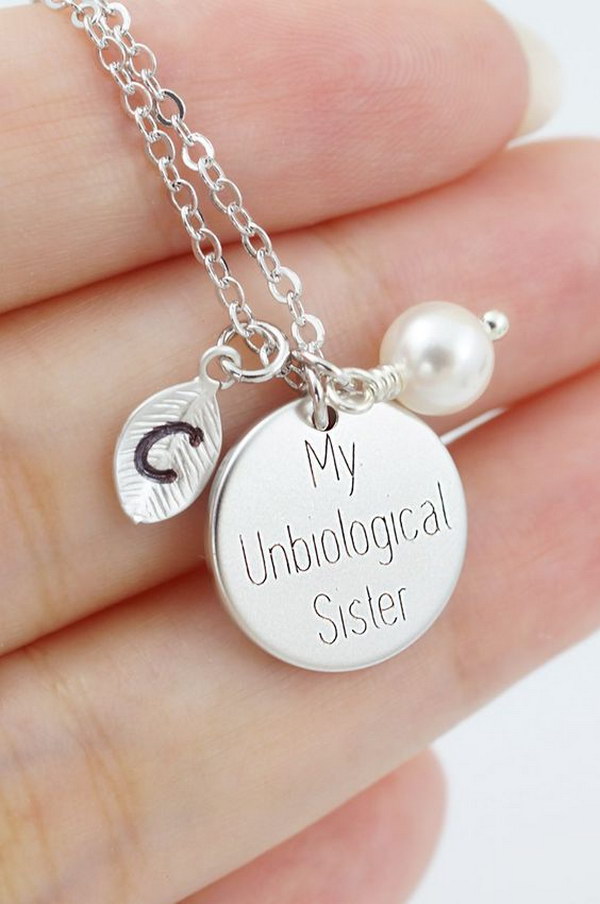 via earringsnation.
Home State DIY Picture Frame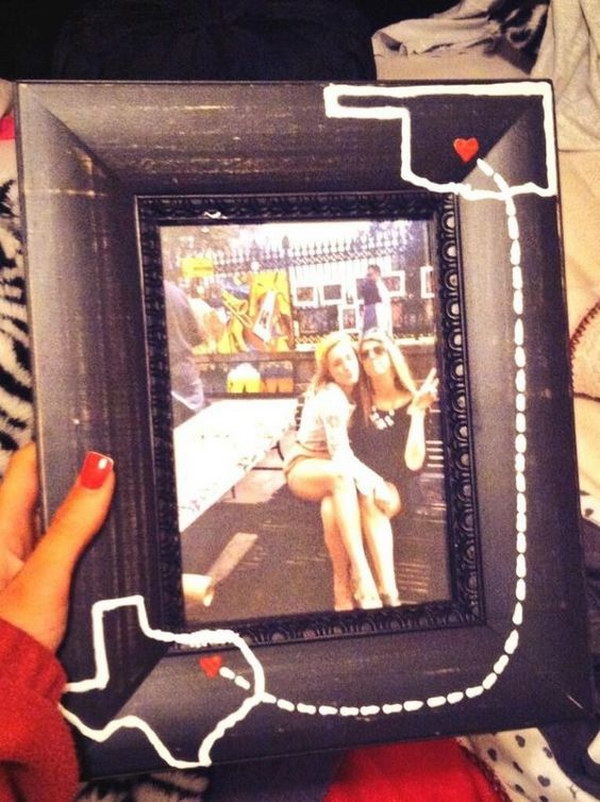 A great and cute DIY gift for your girls outta state! Details via homeideasdeco.
Homemade Sugar Scrub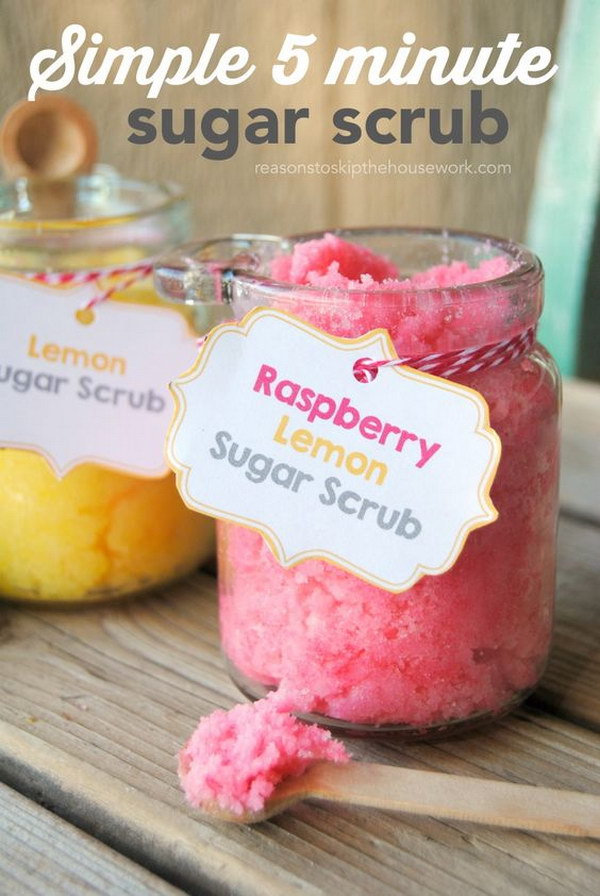 Homemade bath products are always the best gifts for girls! See the recipes and DIY instructions via reasonstoskipthehousework.
Handpainted Wanderlust Globe

If your friend is a travel lover, this handpainted wanderlust globe will never go wrong as a gift! via anthropologie.
Easter Mason Jar Cookie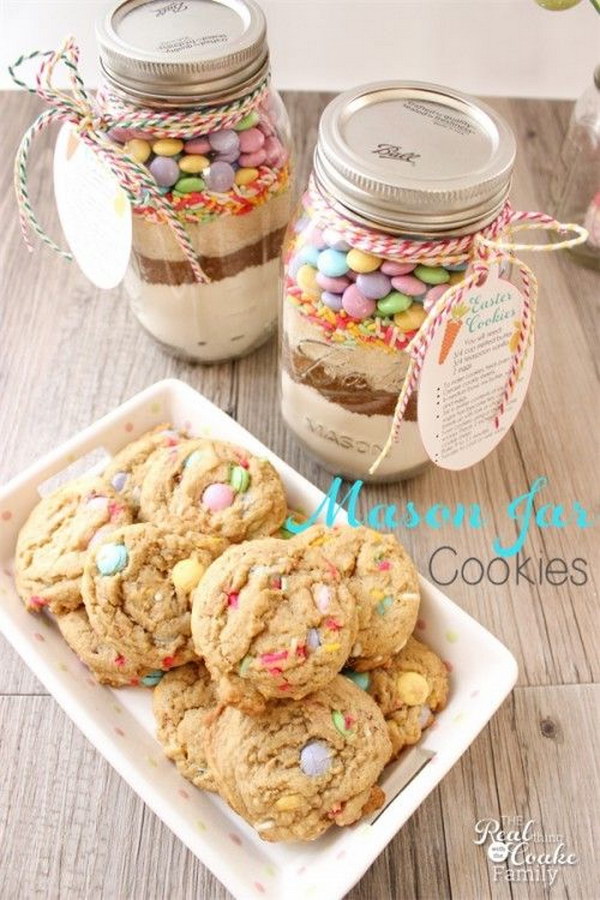 This cookie recipe makes an easy, cute and unexpected Easter gift for friends. Details via realcoake.
Photos in Mason Jar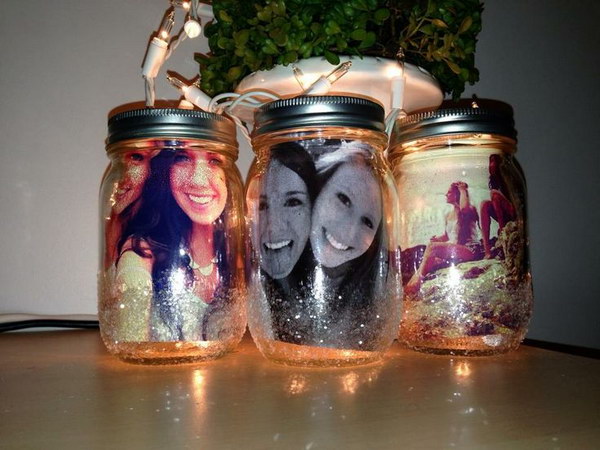 A unique way to give you photo gift to your friends! via decozilla.
Best Friends Mug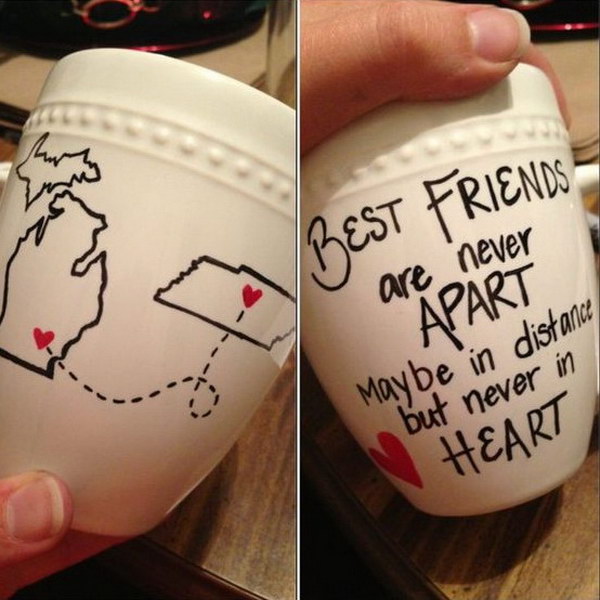 DIY gift idea for your best friend for any occasion! pinterest
Create Sun, Moon, Earth, and Sky in these fun DIY Element Jar Necklaces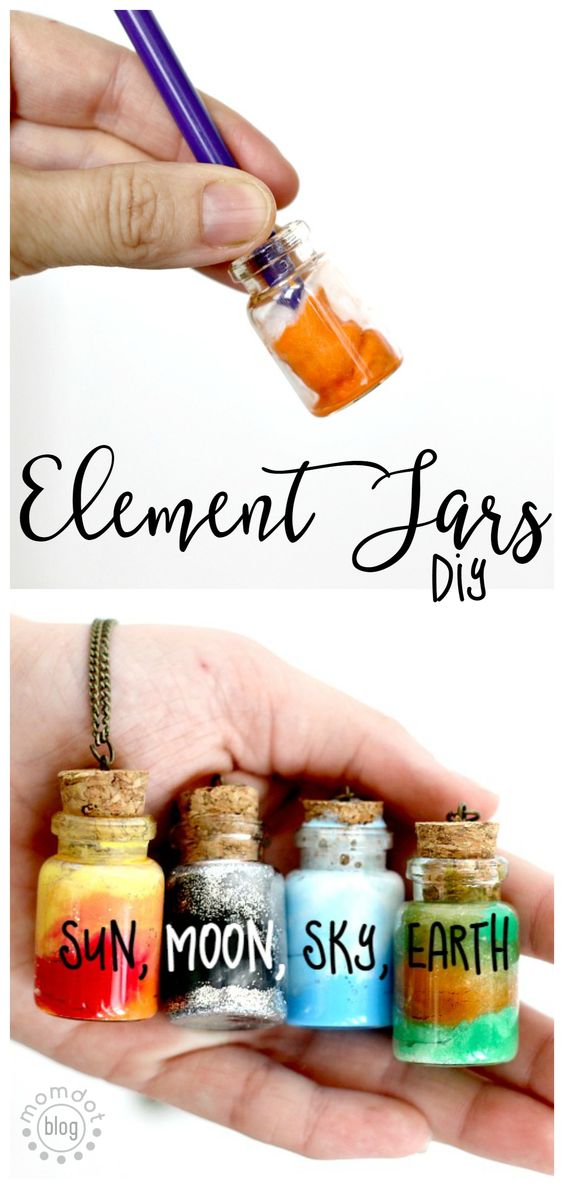 Get the tutorials via momdot.