20+ Beauty Hacks Every Woman Needs To Know
Do you have a limited shopping budget? Can't afford to have a make-up artist on call like celebrities do? Well, don't worry, after going through this informative read on beauty hacks you'll never have to deal with smudged mascara, wonky eyeliners or messy manicures ever! Without any further ado, here are some life changing beauty hacks that every girl should know. Enjoy!
To Hide an Overgrown Manicure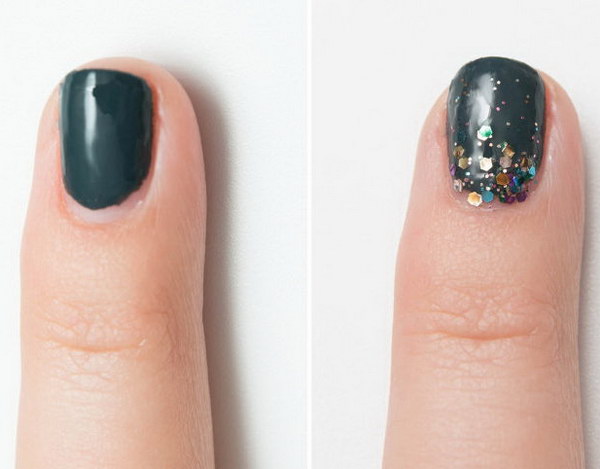 If you have a chipped or overgrown manicure, rest easy, you don't have to redo it when you can hide it. Just use glitter to create a glitter ombre effect, not only will it look cute but it also lasts like forever. Via cosmopolitan.com
Use Baby Powder To Make Your Eyelashes Look Longer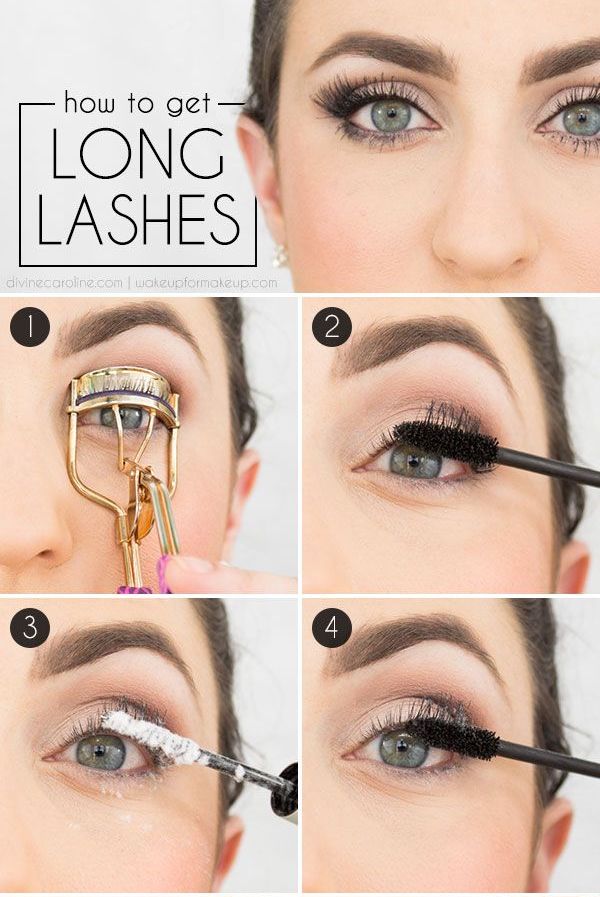 If mascara alone won't get the desired effect, consider using a cotton bud to apply baby powder to your top and bottom set of eyelashes, before applying mascara. Also, instead of applying the mascara through stroke motion, try wiggling the brush from left to right to make the most of you eyelashes. Who says you need fake eyelashes for a long lash look anyway? Via aelida.com
Whiten Your Teeth Super With Lemon Juice With Baking Soda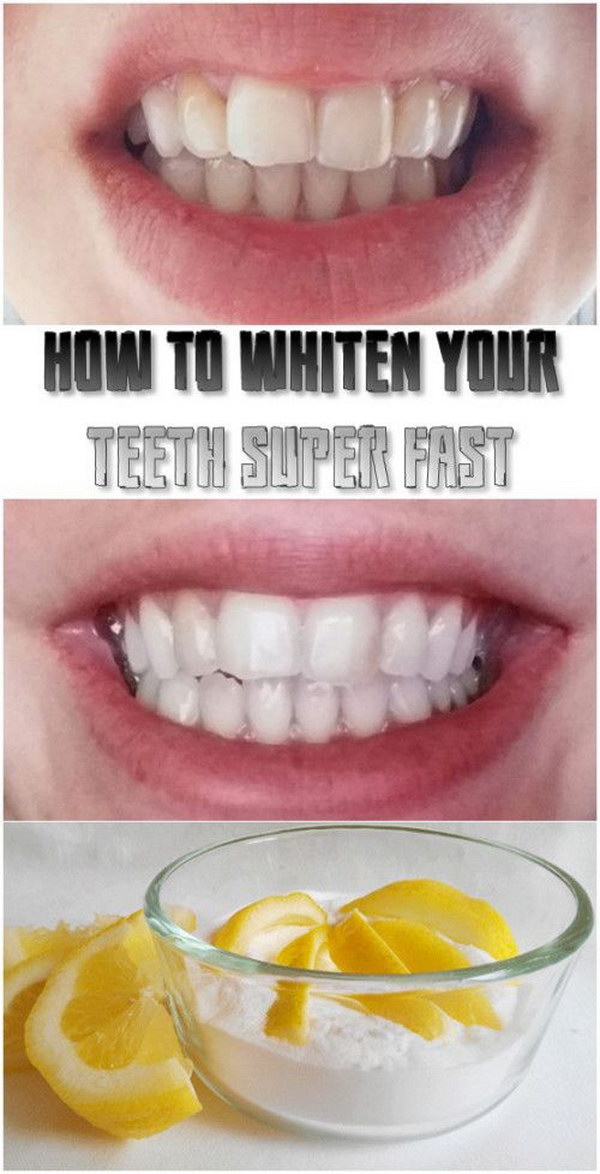 Get the tutorial via bellaladies.com.
Use Crayons to Make Lipstick With Different Colors

Get the instructions via diyready.com.
When Washing Your Hair is Too Much Effort

So your hair is too dirty for words but there's no way you are waking up early enough to wash it, don't worry, we've got you covered. Just apply baby powder generously to the root of your hair before you sleep. The baby powder will soak up the extra oil on your hair and scalp by morning. Get the tutorial via whilecamdensleeps.com.
DIY Winter Skin Solution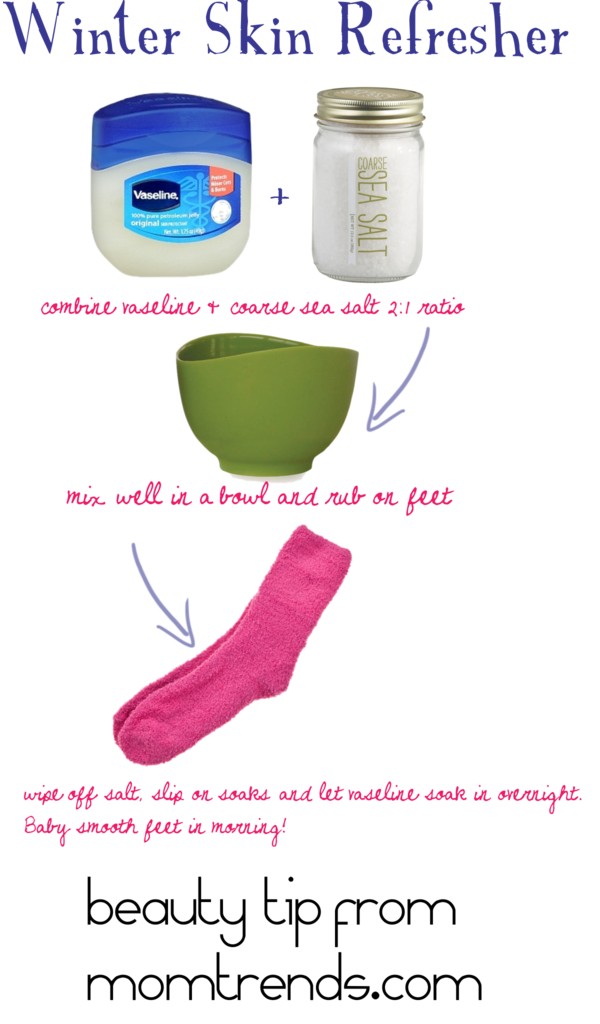 Do you know that you can get smooth, sandal-ready feet overnight? All you need to do is cover each of your feet with a healing oil or lotion and slip them into a pair of socks before getting into bed. Yes, it's that easy. Get the tutorial via momtrends.com
Red Lipstick for Dark Circles

Dark circles are the bane of every woman's existence. Fortunately, they are very easy to deal with. You only need a brush to apply red lipstick under your eye area then apply a concealer over the lipstick using your fingers or a brush to blend in the concealer. Works like magic! Get the instructions via makeup.com
Reverse Hair Washing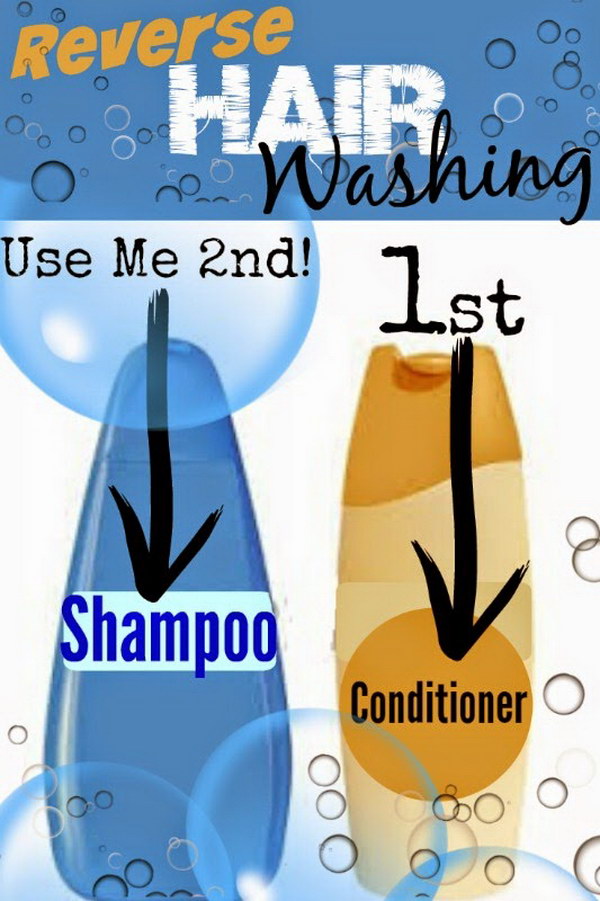 Get the instructions via barbiesbeautybits.com.
Make Your Lip Color Last All Day

Get the tutorial via divinecaroline.com.
Mascara Hacks Using Re-Wetting Drops

See how via thebeautydepartment.com.
For a Fuller and Longer Pony Tail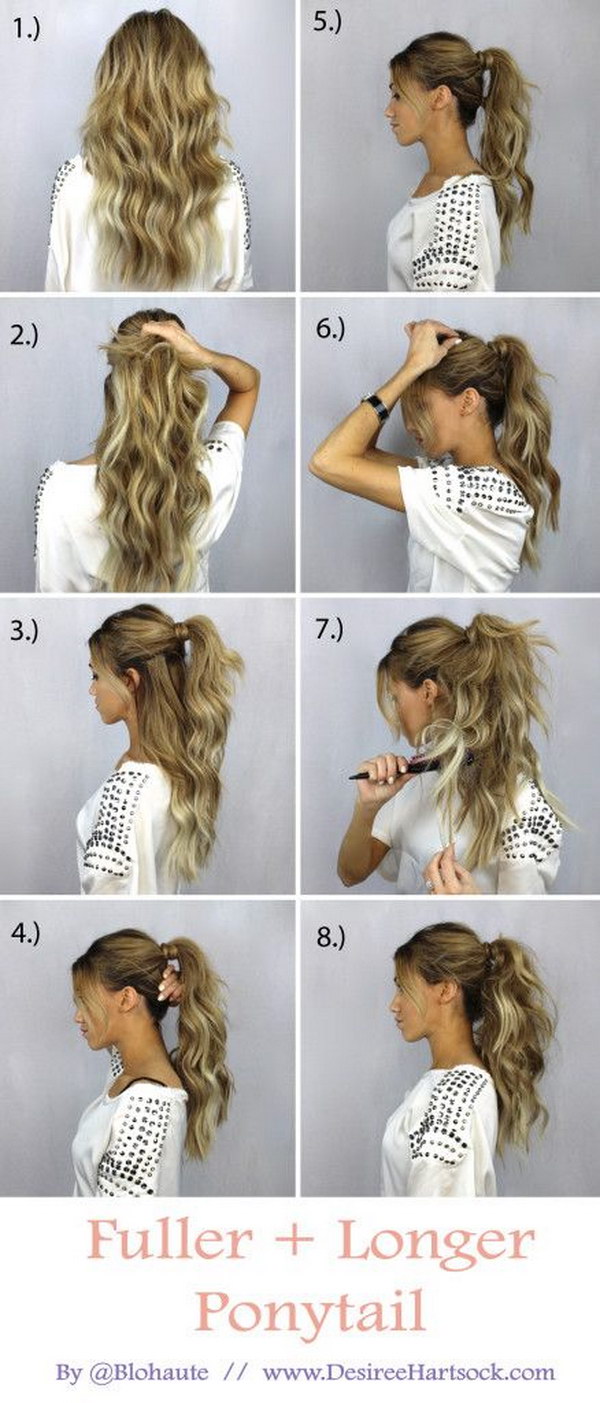 Tying up your hair into a pony tail can often leave your hair looking thinner. So next time you tie up your hair, consider splitting it in half. Tie the first half in a normal up-do and leave the remaining hair down, then gather the remaining tresses and tie them up too. Then combine the two halves to create a full and longer pony tail. Get the tutorial via desireehartsock.com
To Dry Your Nail Polish Instantly

Aargh! The unbearable pain of waiting for your manicure to dry when you are running out of time! Here's the good news, you never have to wait for your nails to dry again. In fact, the next time you decide to change your mani, just get a bowl half filled with cold water and add some ice cubes in to it before you start painting your nails. When you are done, dip your nails in to the old water and wait for just a minute. However, depending on the number of coats applied, your mani might still be sensitive so be careful. Via ilovebeautytips.com
Easy Trick to Keep Your Strapless Bra From Falling Down

Get the details via whowhatwear.com.
Easy Smokey Eye Beauti Tips

Get the instructions via thebeautydepartment.com.
Lipstick Hack Using A Lighter

For The Perfect Winged Eyeliner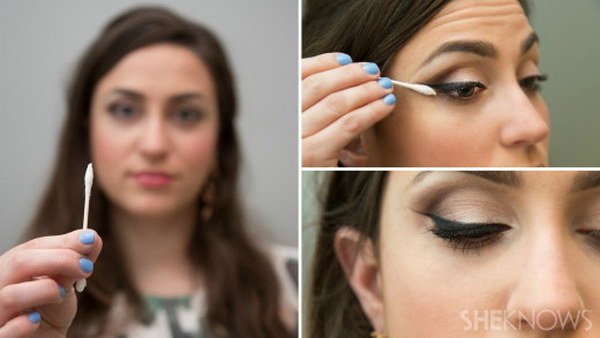 If you love a classy cat-eye look but don't have the hand-eye coordination to do it properly, don't worry. All you need is a cotton swab coated with petroleum jelly to dab out the mess. Alternatively, you could also use tape by placing it just beneath your lower lash line and at an angle to your temple. Once you're done, you can strip of the tape and enjoy your perfect winged liner. Get the tutorial via sheknows.com and madeinpretoria.wordpress.com.
Concealer Tips & Tricks

Get the details via listotic.com.
Mascara Hacks For Redhead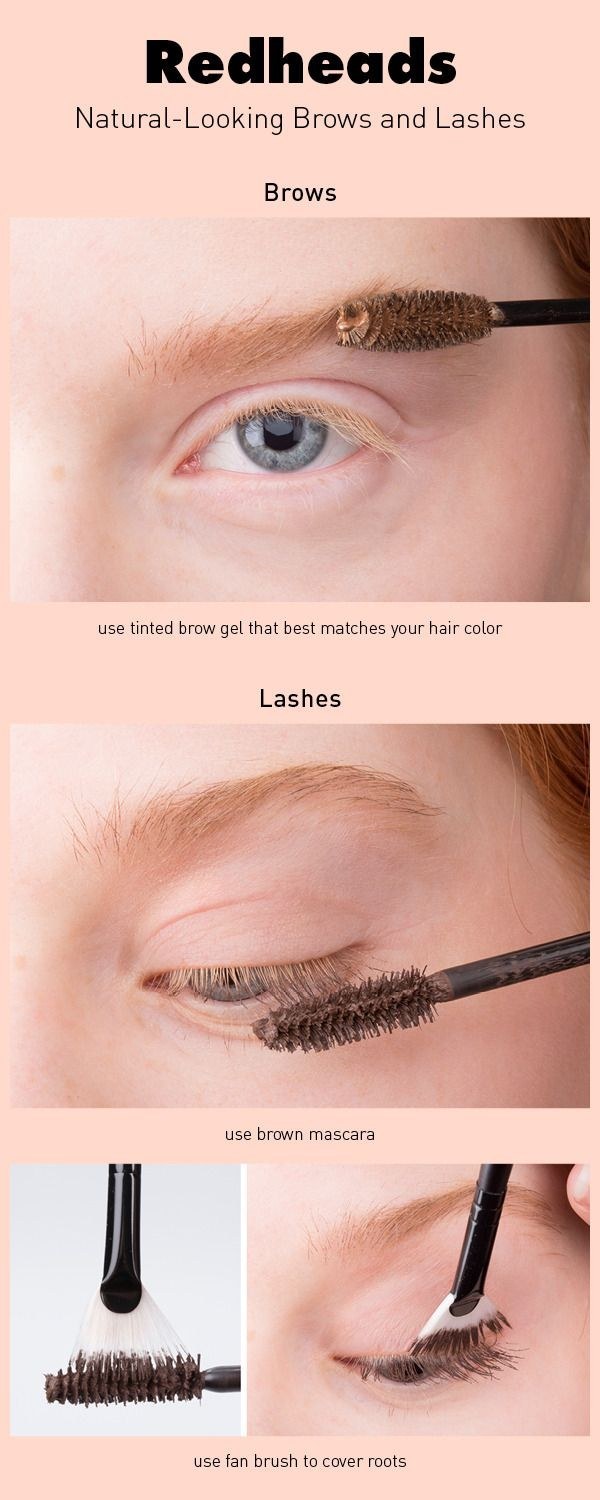 Get the tutorial via buzzfeed.com and beautylish.com.
Curling Hair Hacks Using A Flat Iron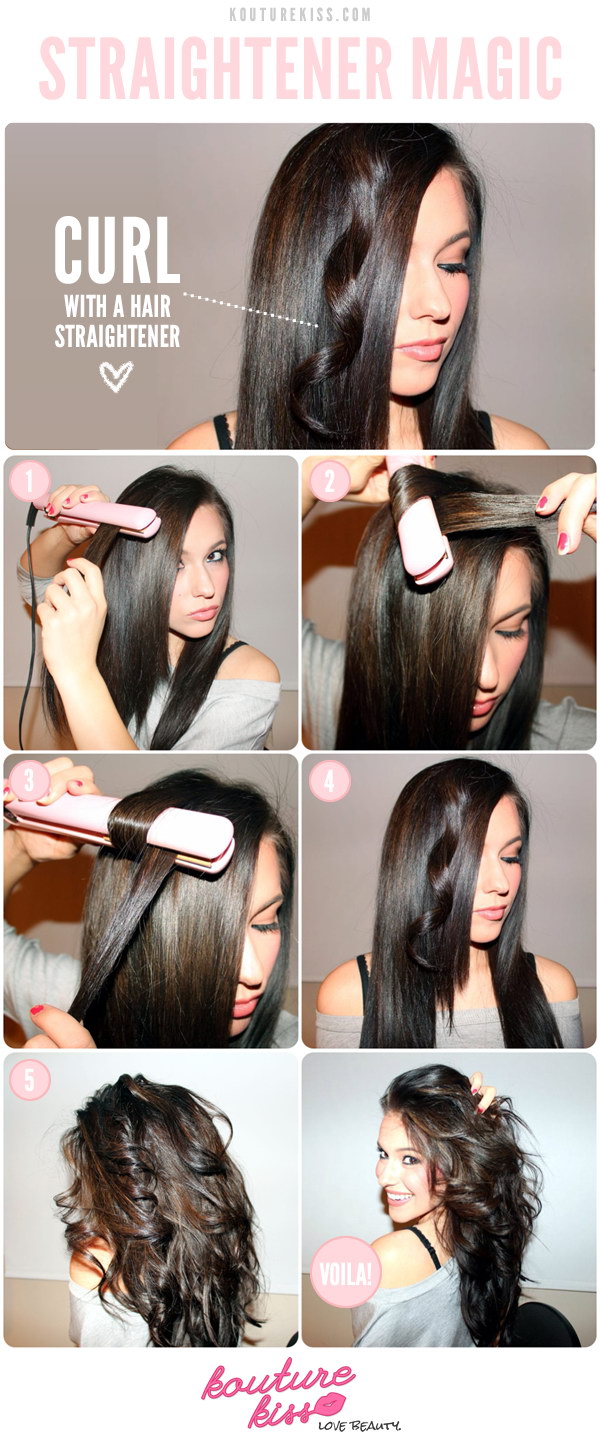 Get the tutorial via kouturekiss.com.
Beauty Tricks To Get Thicker Lashes

Get the instructions via thebeautydepartment.com.
Ladies, you don't need to have Kim Kardashian's glam team to beat the obstacles offered by your daily hair and beauty regimes, you just need these life changing beauty hacks.