Do you love crocheting wonderful crafts for home decor or for your loved ones? Particularly in this time of year when the weather outside is getting colder and colder. You may simply don't want to venture out into the frightful weather. What is better than spending those winter evenings by the warm fireside creating beautiful hats, bags, scarves, blankets or whatever else you want from yarn.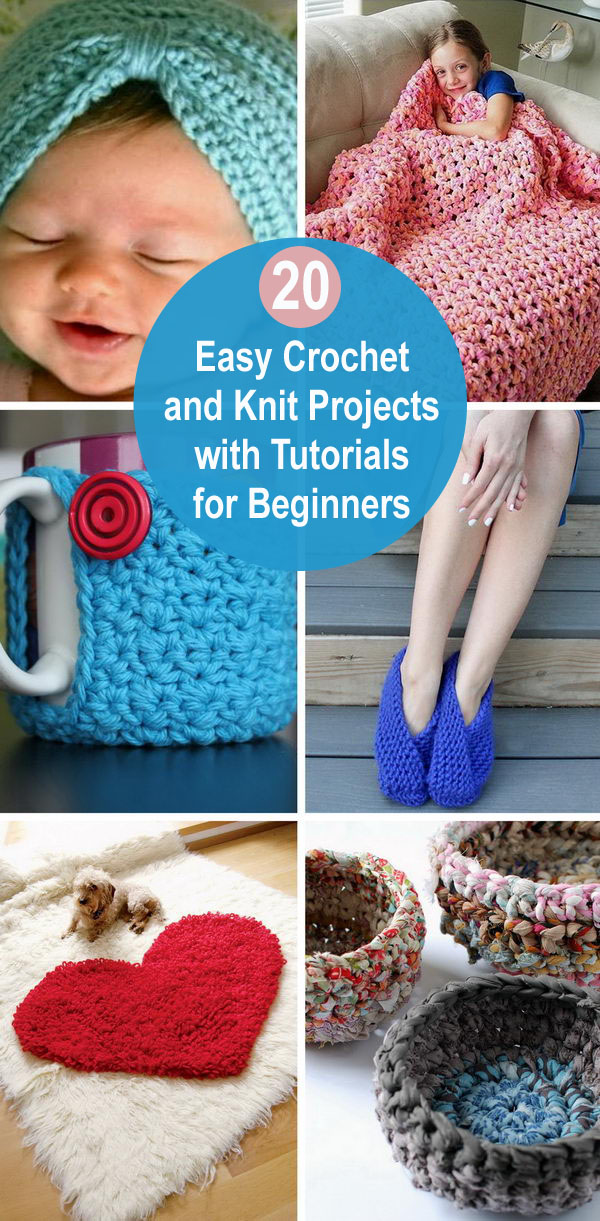 Here are many really cool and easy to do ideas to make crochet crafts, which will make good gifts, wearing items, or useful home decors. Let's head over to these collection ideas and get much more inspiration for our crocheting. Use your creativity and try one of them.
Crochet Heart Rug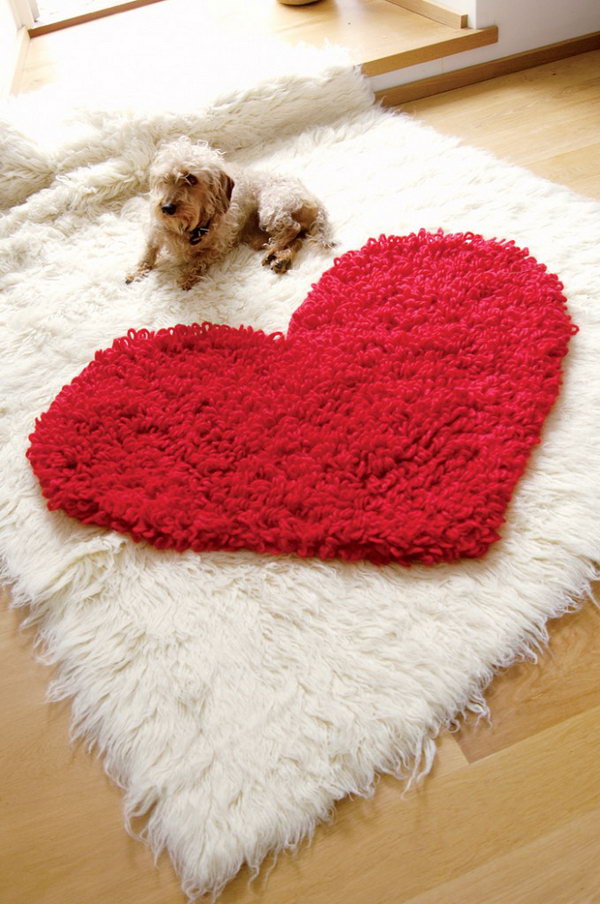 Love this easy lovely cute crochet heart rug with easy step-by-step pictures! via stitchcraftcreate
DIY Beautiful Crochet Flower Power Valance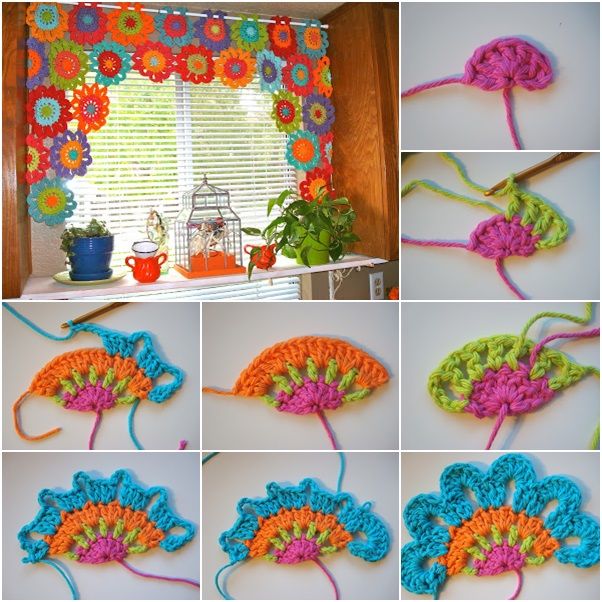 This crochet pattern is easy to follow and works up pretty fast. Tutorial via wonderfuldiy
Crochet Mermaid Blanket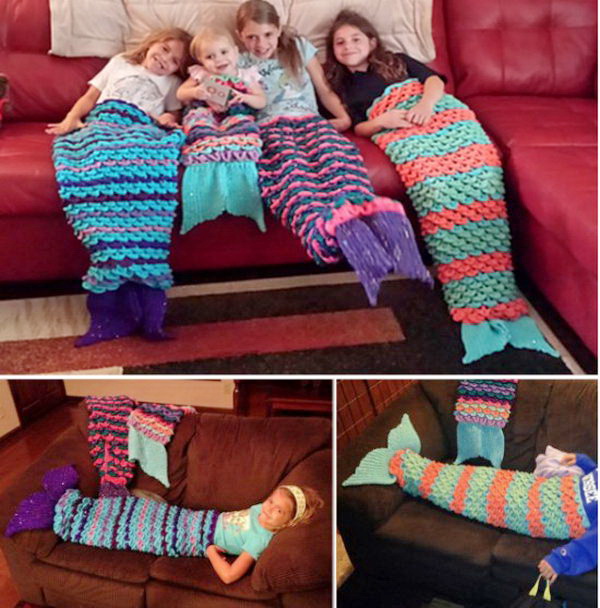 This fabulous crochet mermaid blanket is perfect for snuggling up in! It's fun for little and big kids to make and would make a great gift. Get the free pattern via ravelry.
Knit Colorblock Bias Baby Blanket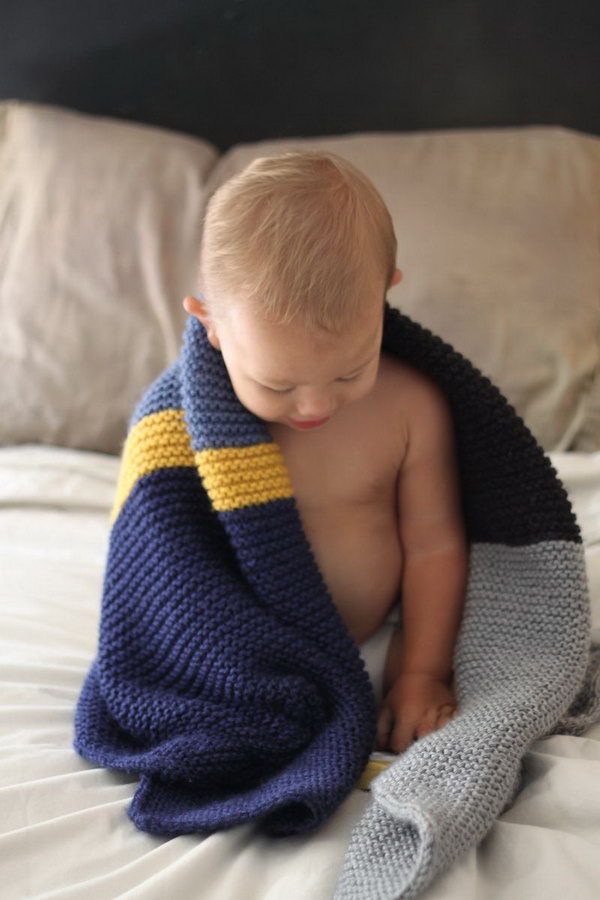 Knit your baby gorgeous colorblock bias blanket using a very easy-to-follow pattern. Get the tutorial via smallfriendly
Easy Crochet Cozy Nest for Your Cat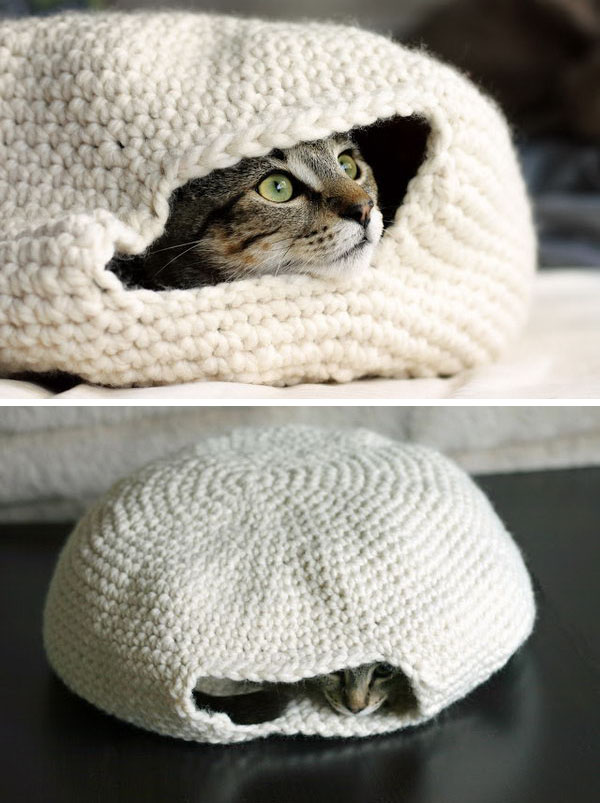 Make this cute free pattern crocheted nest to hold your lovely cat around in the winter. It's easy (even for beginner) to crochet. See the tutorial via dappertoad
Easy Foldover Slippers(Knitting Pattern)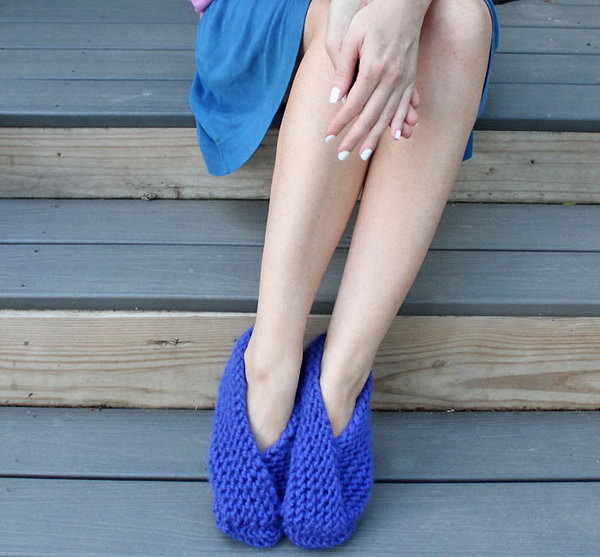 Love your home with this easiest knit slippers pattern and make pairs of comfy slippers that you will love forever. See how to via gina-michele
Crochet T-shirt Yarn Rug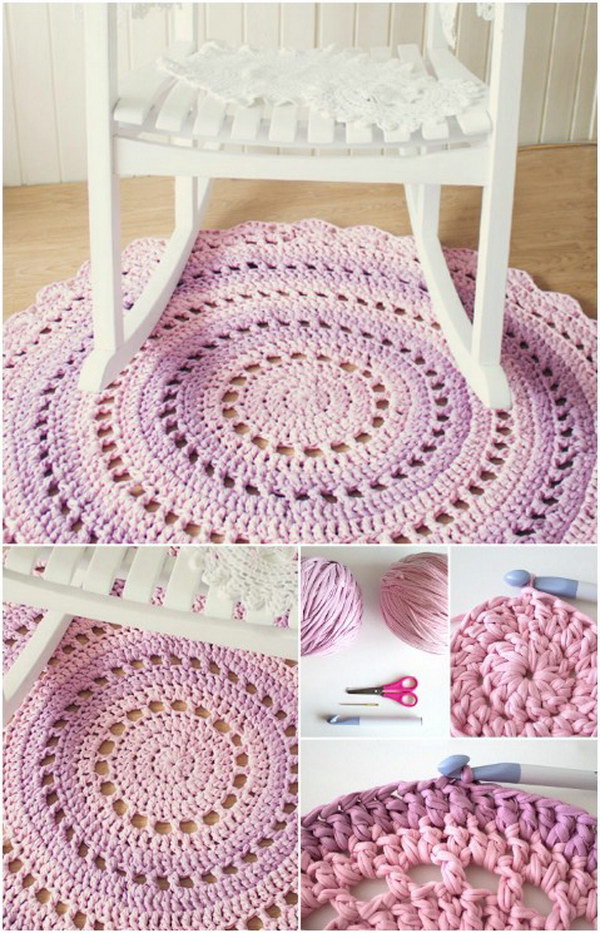 Make this beautiful t-shirt yarn rug for the favorite room in your house. Get the easy tutorial on how to make a rug via tutsplus
Crochet Mug Cozy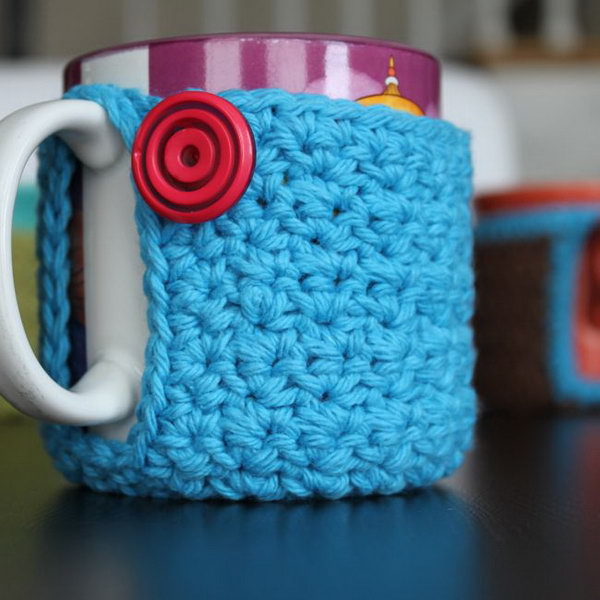 A crochet coffee cozy is a knitted piece that wraps around a coffee cup. It provides extra insulation, keeping coffee in cups warm while protecting fingers from the heat. Make this cute mug cozy in 30 minutes! It could make a super fun gift too! See the tutorial via micahmakes
Crochet Cuffed Baby Booties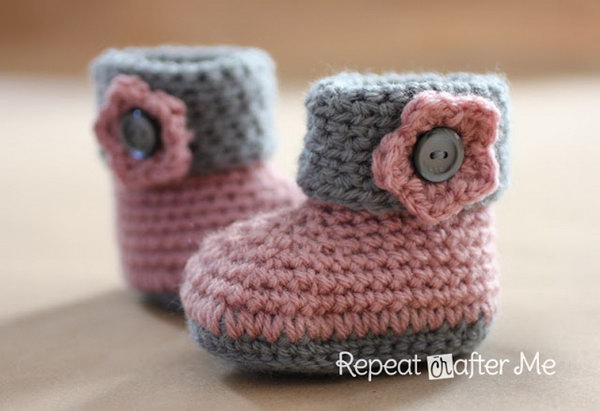 This cute Sweet hand crocheted baby booties can make a darling baby gift. See the step-by-step tutorial via repeatcrafterme
Crochet Ear-warmer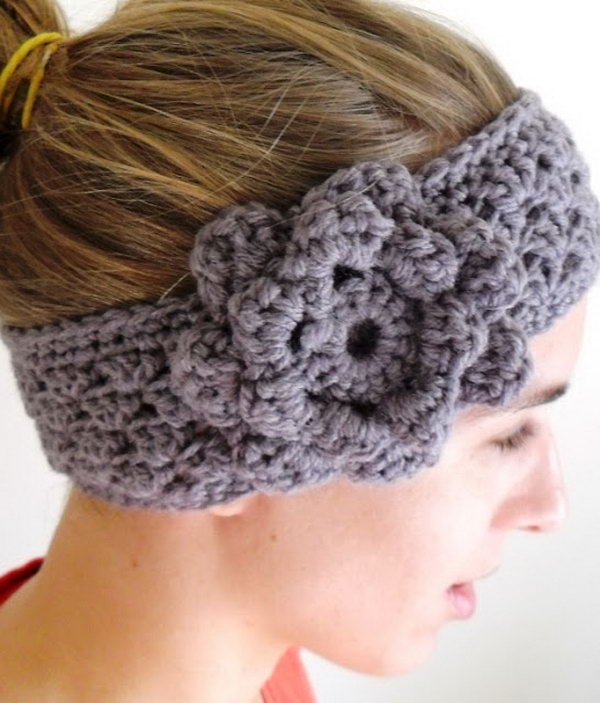 Beautiful ear warmers are incredibly popular right now! See how to crochet your own with this very easy free pattern, perfect for beginners! Get the tutorial via growcreative
Crochet Baby Turban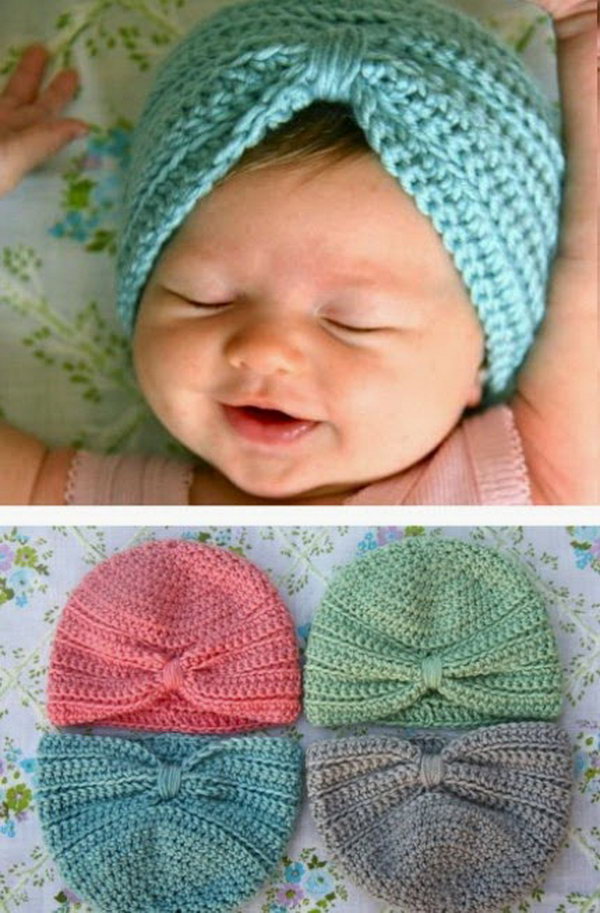 Bring a pop of fun color to any outfit with this simple and easy crochet baby turban for your little one. Get the free crochet patternhere. Martha Stewart Extra Soft Wool Blend Yarn was used in this project, and you get it via Amazon.
Beautiful Crochet Coasters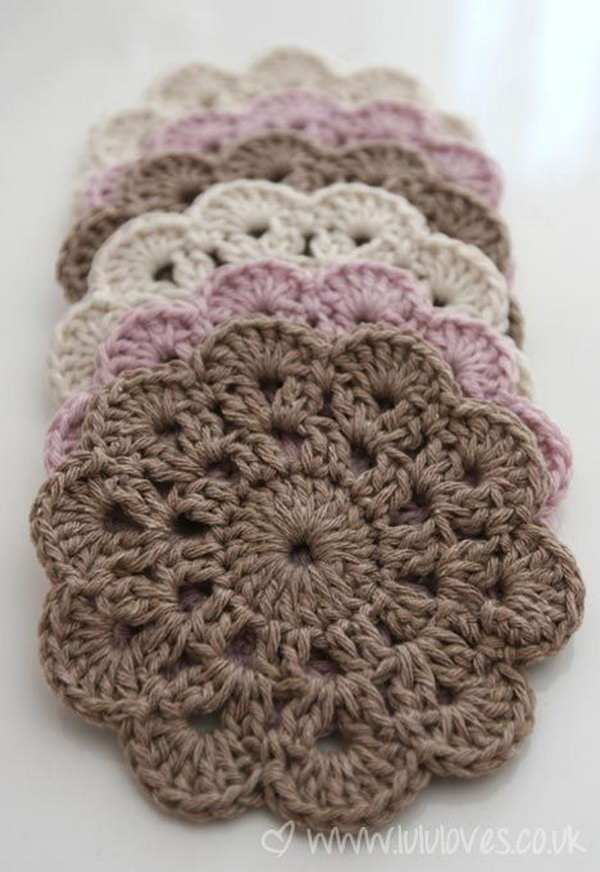 Make a beautiful set of crochet coasters and add a homemade touch and save the environment. Great crochet project for beginners. Head over to the full tutorial with step-by-step photography via lululoves
Crochet Urban Slouchy Beanie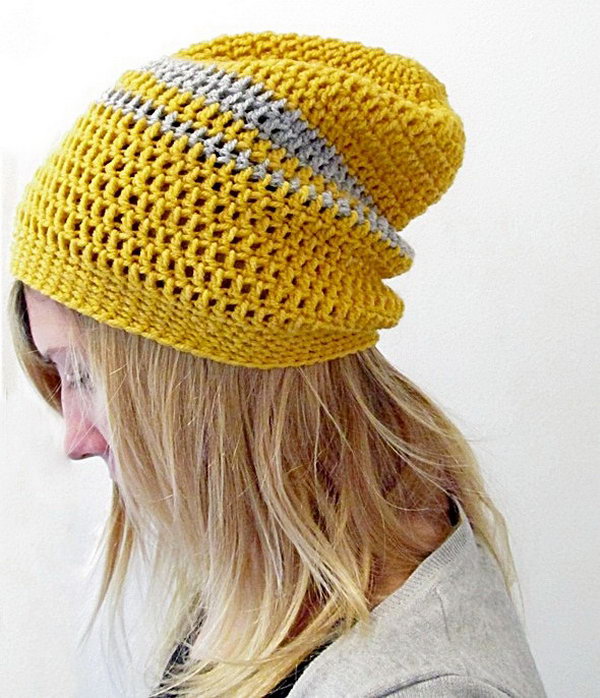 Be cozy and beautiful through the cold in a stretchy and adorable crochet beanie. This crochet pattern whips up in under an hour. See how to via littlethingsblogged
Chunky Crocheted Baskets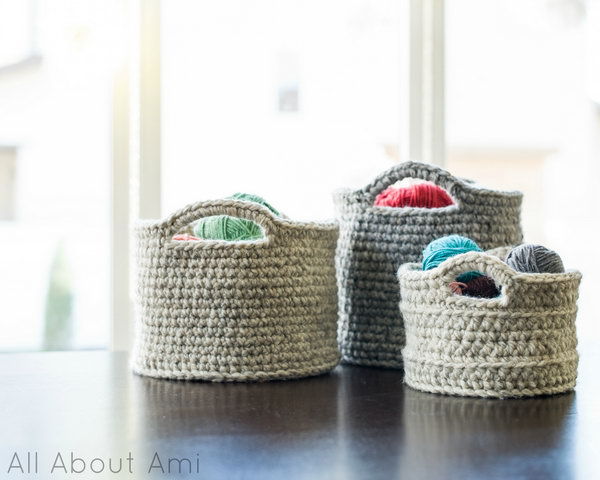 Beginner's crochet project. Make gorgeous chunky crocheted baskets for storage and organization. Learn how to make your own baskets with this easy crochet photo tutorial via allaboutami
Crochet Sofa Blanket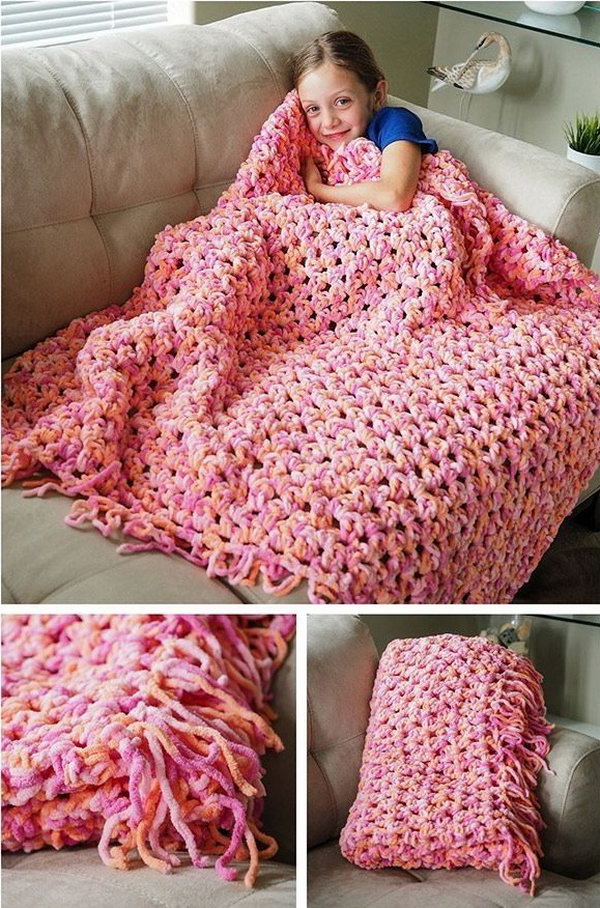 Beginner crochet pattern that looks great in any home and makes a great gift for Mother's Day! See the easy tutorial via finecraftguild
Cute Crocheted Swirly Cupcake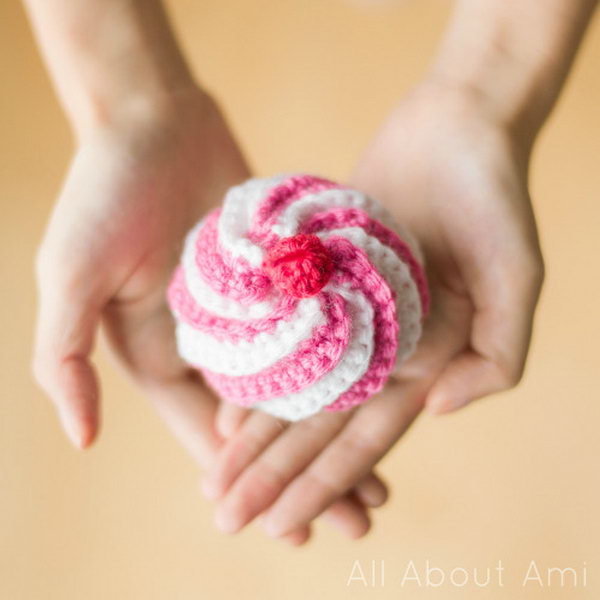 Easy, Cute, and playful! This crocheted swirly cupcake is perfect for pretend play or as a pin cushion! See the tutorial via allaboutami
Long Double Crochet Cowl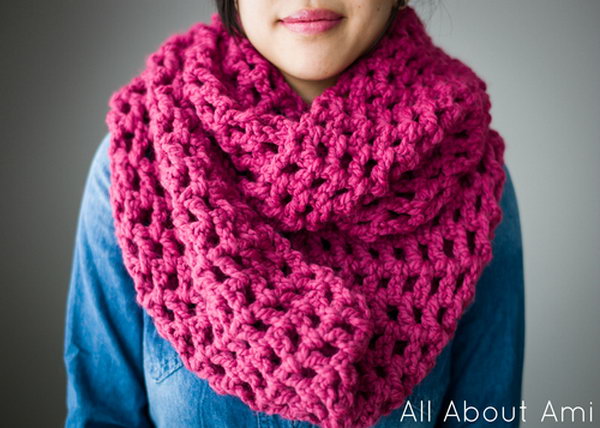 Crochet this simple and quick crochet cowl to help keep you warm and beautiful this winter! Follow along with the free tutorial to make your own via allaboutami
Crochet Fuzzy Baby Bunny Outfit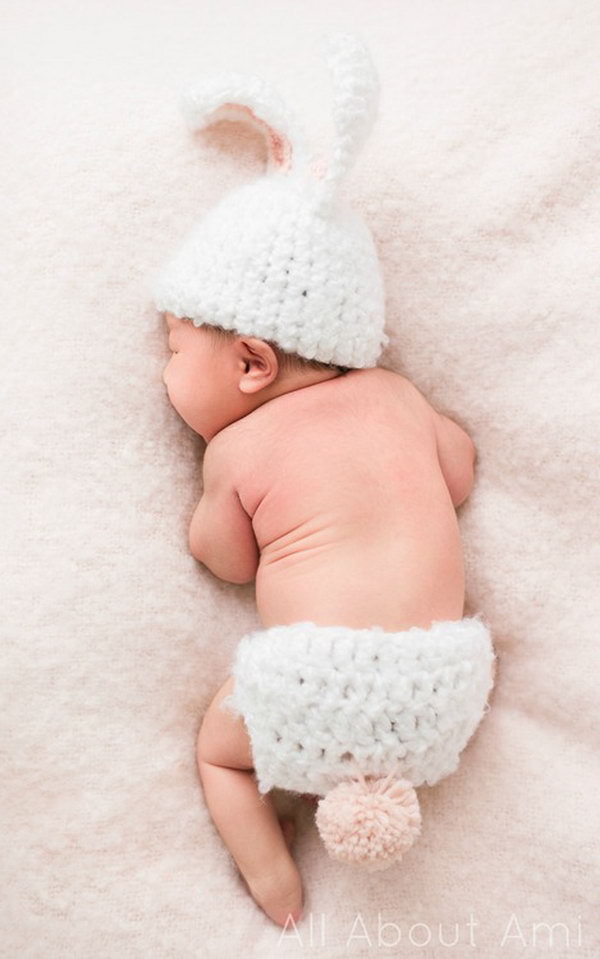 How cute the baby looks in this crochet fuzzy baby bunny outfit! And it's easy to do. Head over to the full tutorial via allaboutami
Crochet Star Christmas Ornament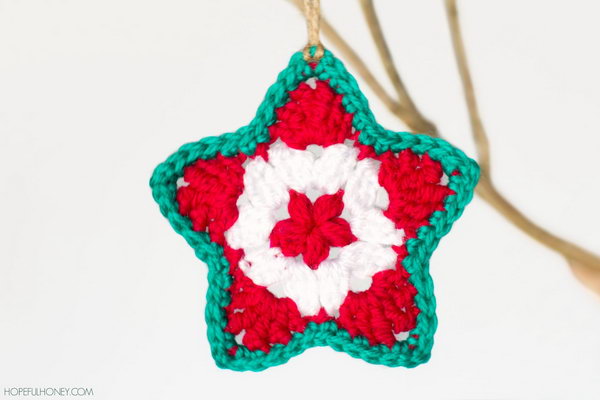 You can make this crochet star ornament for your Christmas tree using your stash of scrap yarn. And it would be super easy to make too. See the tutorial via hopefulhoney
Crochet Aviator Hat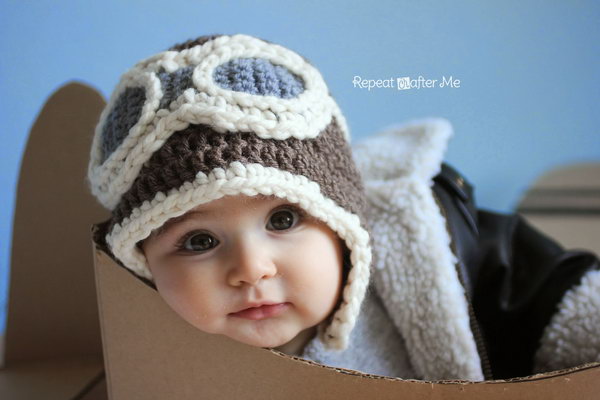 Keep your little ones head warm this year with an adorable newborn aviator hat! This simple step-by-step photo tutorial will walk you through. See it via repeatcrafterme
Cute Crochet Little Owl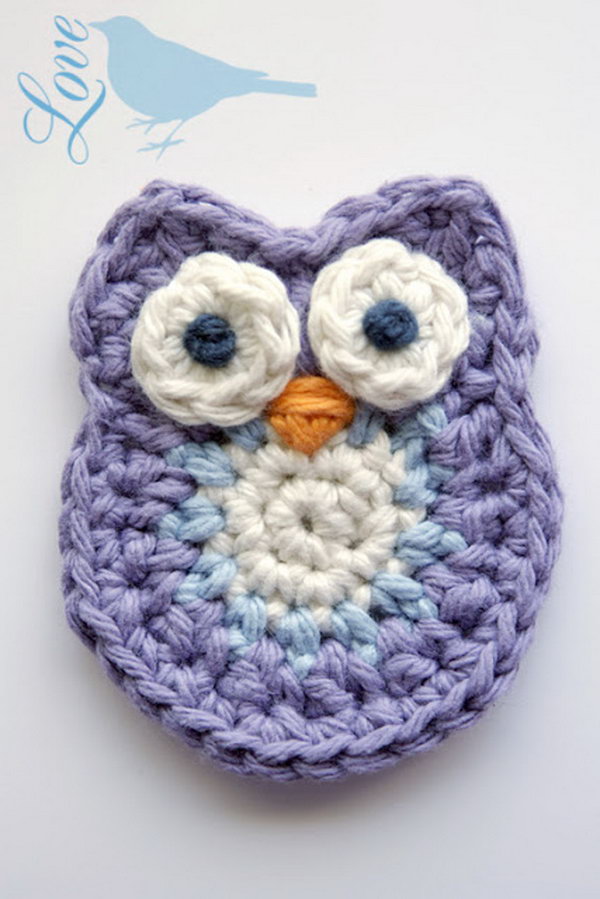 This cute little owl is very easy to make and it will look lovely on a crocheted hat, bag or blanket. See the step-by-step making via lovethebluebird
Beautiful Crochet Roses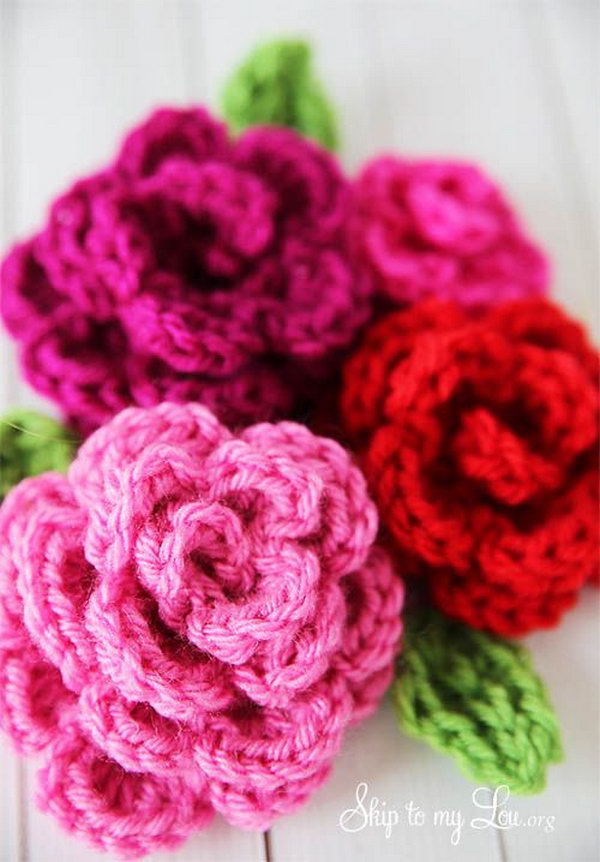 These roses are quick and easy to crochet and give a beautiful result. Give it a go with this fun pattern skiptomylou
Cute Crochet Fabric Baskets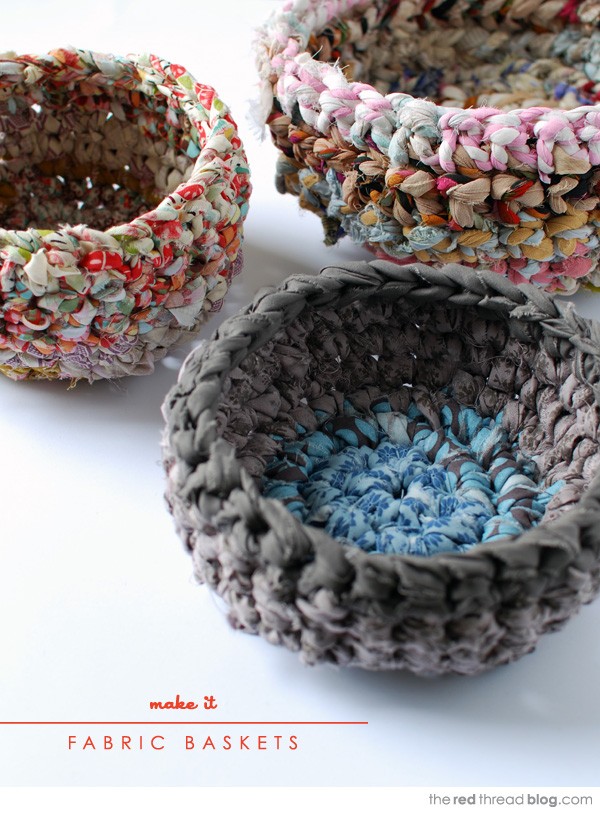 Use fabric scraps to make fabulous storage baskets. Tutorial via we-are-scout