10 DIY Ideas & Tutorials to Repurpose Your Old Candle Jars
If you love candles, chances are you have a bunch of burnt-out jars taking up space in your house. The wick has burned down but you hate to throw out such nice glass jars. Luckily, now you can repurpose those jars into something even better. Soon you will have beautiful and unique new decorations for your home that your friends will envy! Just melt down any remaining wax, pour it out into a heat-safe container, wash the jar, and you're ready to get started with these DIY projects.

These DIY tutorials are easy and fun, perfect for a weekend project with the kids or a craft night with friends. From funky storage solutions to home decor pieces you won't find anywhere else, who knew that simple candle jars could be transformed into something so beautiful? Read on for tips, instructions, and shopping lists for our DIY candle jar upcycle ideas!
Repurpose your old candle jars into gorgeous bathroom organizers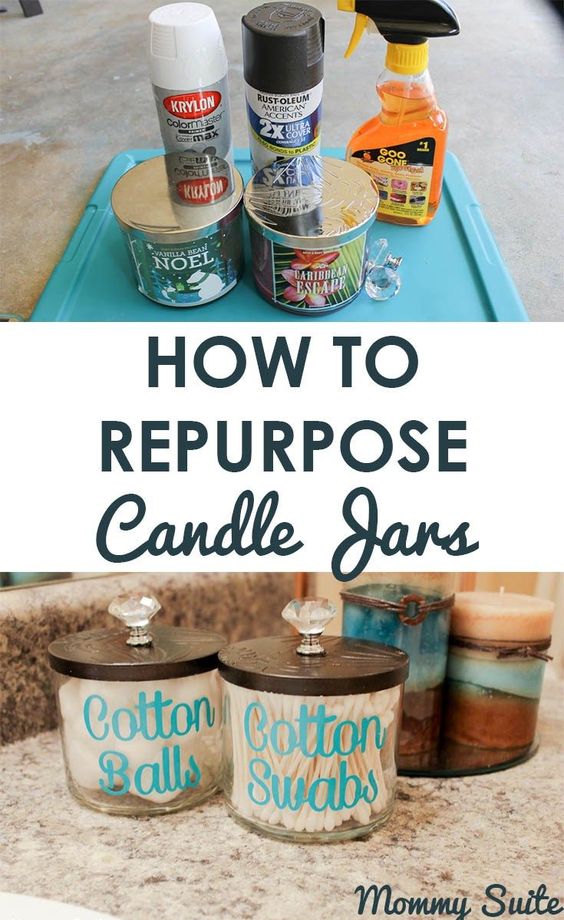 via mommysuite
Reuse candle jars and wax to get the most bang for you buck from store bought candles

via dwellbeautiful
Repurpose old candle jars to cute toiletry containers

via lifeannstyle
Transform your old candle jar into a lovely cotton bud holder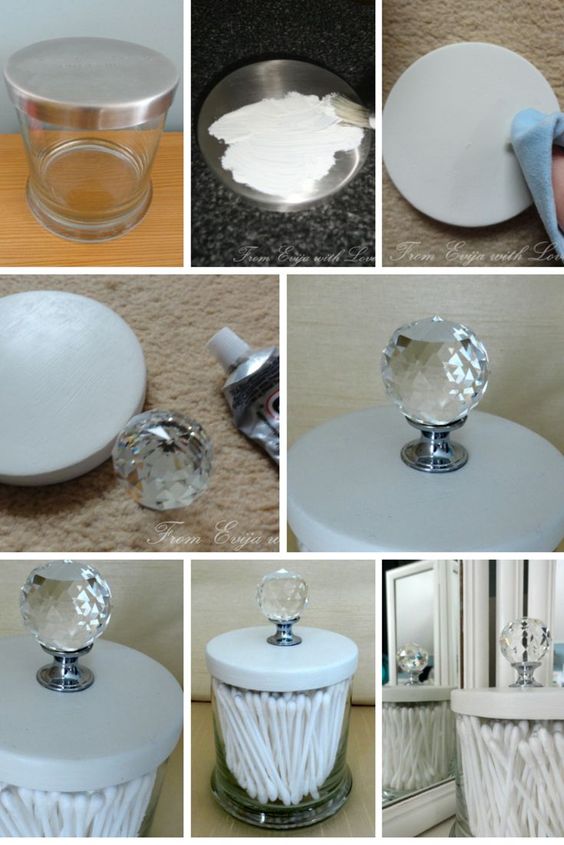 Transform a glass candle jar into a pretty candy jar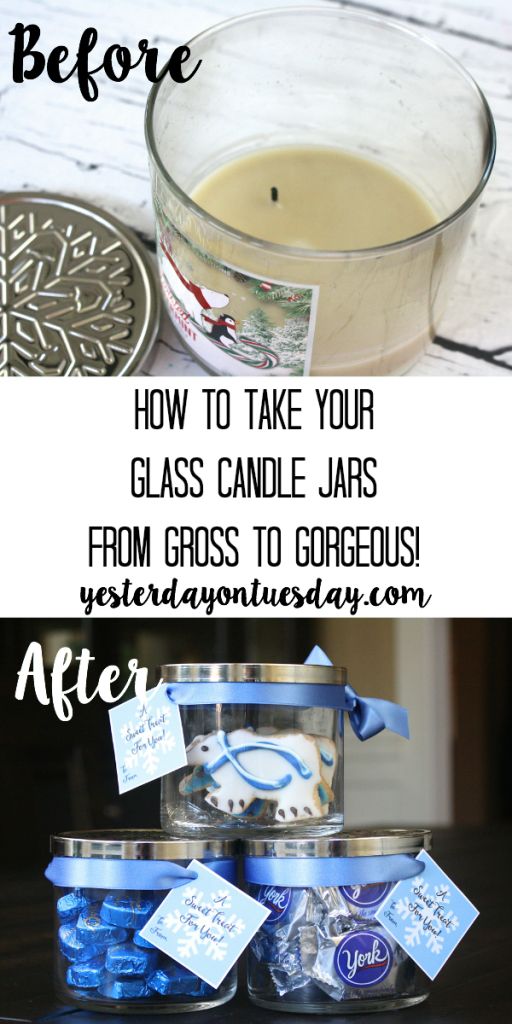 How to get wax out of old candles to reuse containers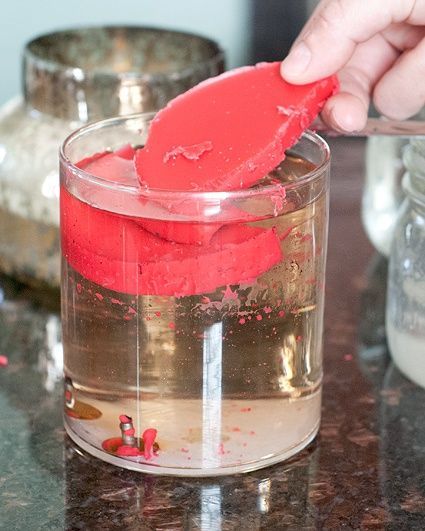 via snapguide
How to clean out candle jars to repurpose them

via peekandponder
Turn candle jars to succulent garden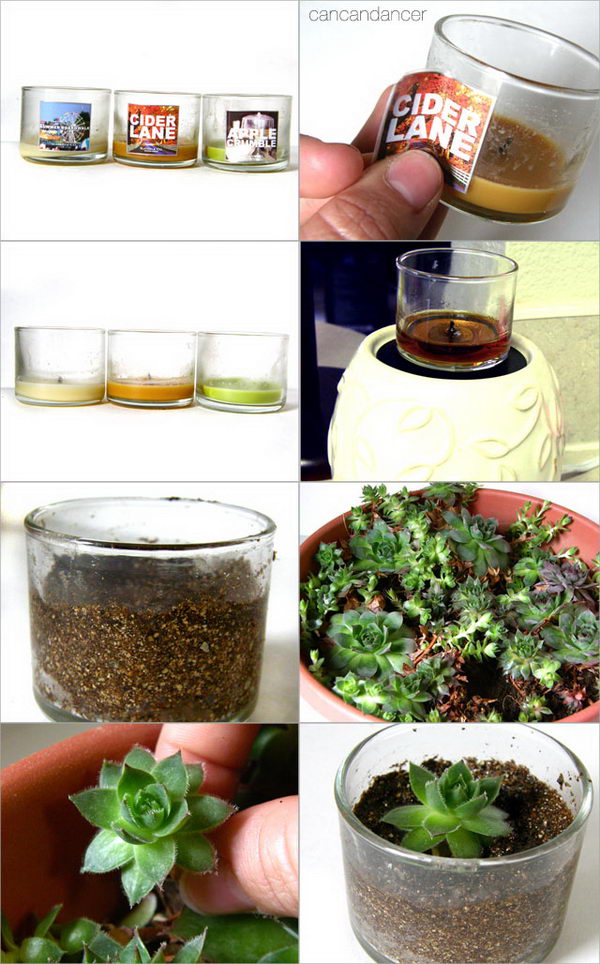 via source
How to melt old candles to make new candles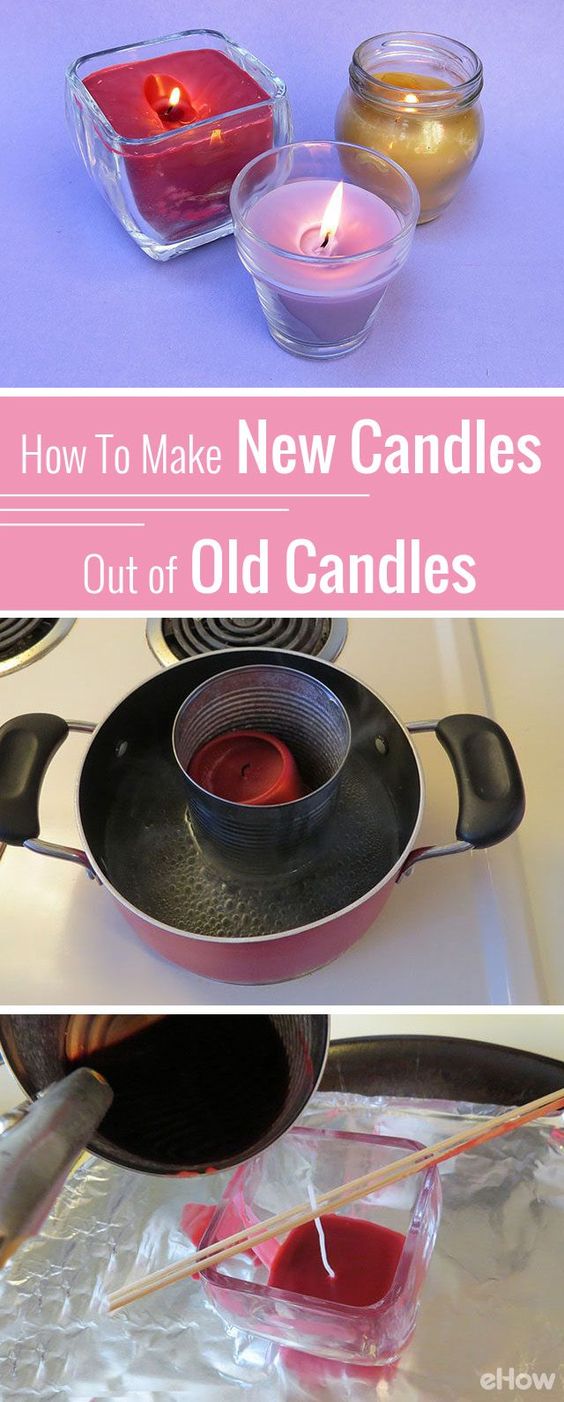 via ehow
DIY Christmas Snow Globes Made Out Of Candle Jars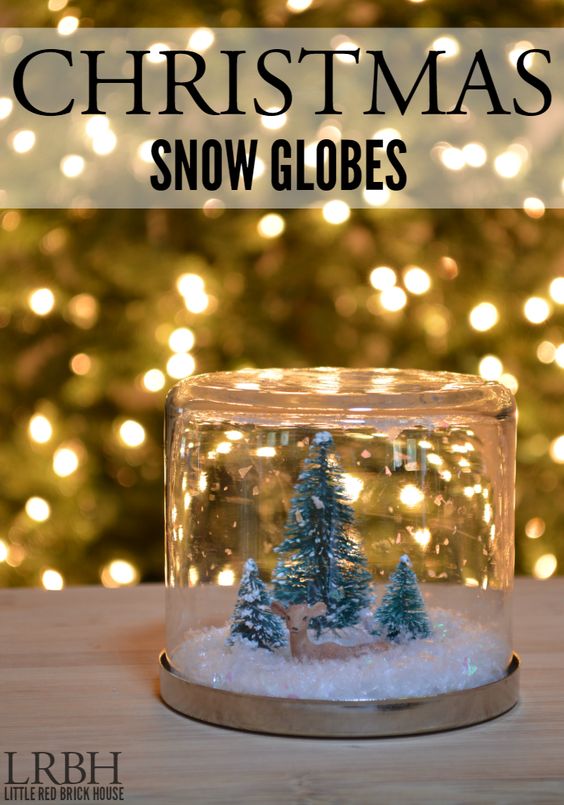 via thisgrandmaisfun