Creative Ruler Crafts for Back To School or Teacher Gifts
Rulers are usually used to measure things. But with a bit of creativity and a little of handiwork, these wooden rulers can be also used to create some creative things. Take a look at these creative ruler crafts that we rounded up recently. These crafts include vintage ruler table, DIY ruler vase, personalized ruler wreath, lampshade, wall mirror and so on. These crafts are super easy to make, but satisfyingly challenging for the imagination, and finally aesthetically pleasing and will be perfect for back-to-school or teacher gifts. Let's head over to these collection ideas and get much more inspiration for our own ruler crafts.
Personalized Ruler Wreath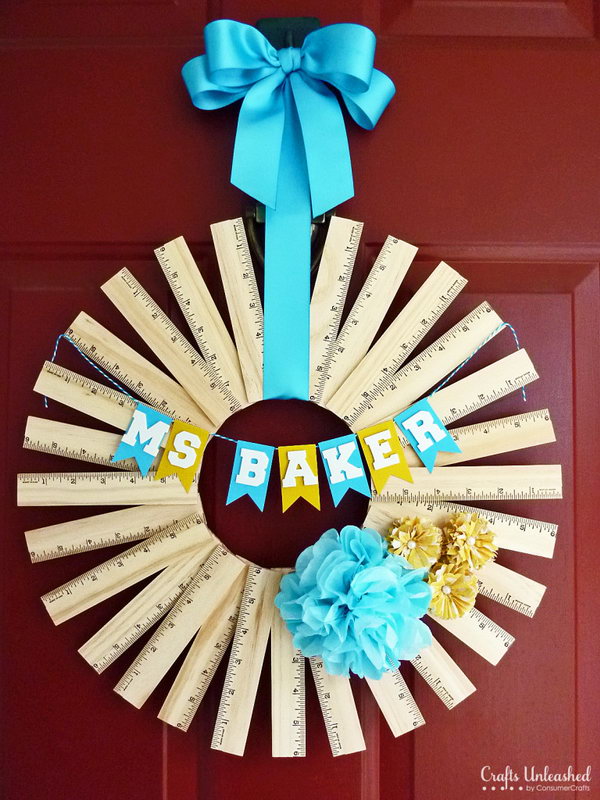 Ruler wreath is super easy to make and makes a perfect back to school gifts for any teacher. Lear how to make it here.
Folding Ruler Tree Art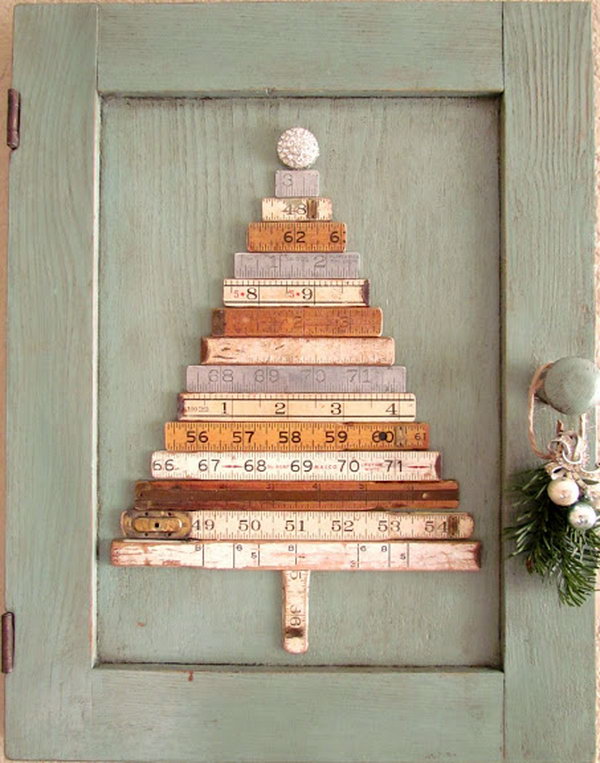 Cut the old rulers in different length and arrange them in the shape of a tree. This ruler tree art will look so great on your door. Get one for your DIY home decor with the tutorial here.
DIY Ruler Vase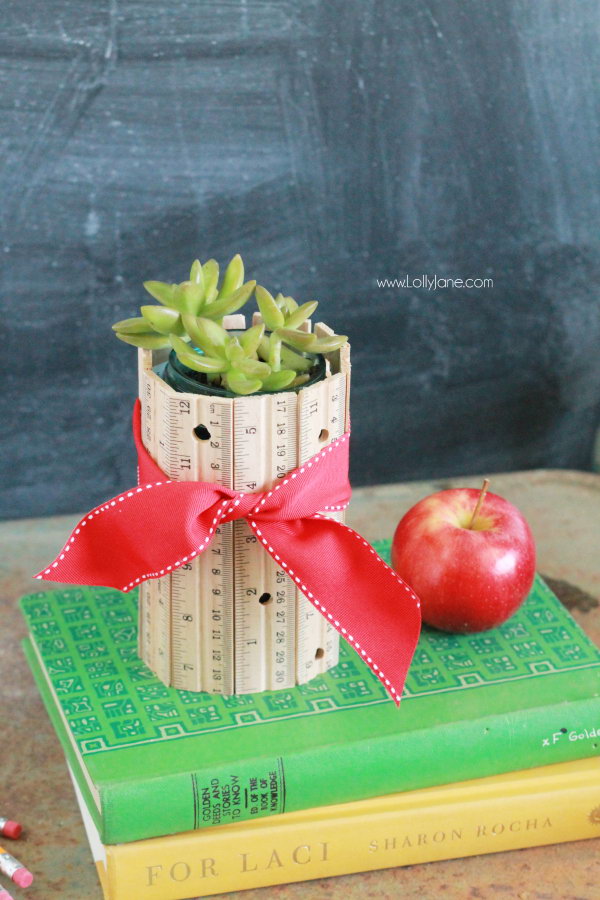 Arrange the rulers with the same length in the shape of a vase, then tie with a red ribbon. It makes a perfect table centerpiece for your dinning room. See the detailes directions here.
DIY Ruler Photo Ornaments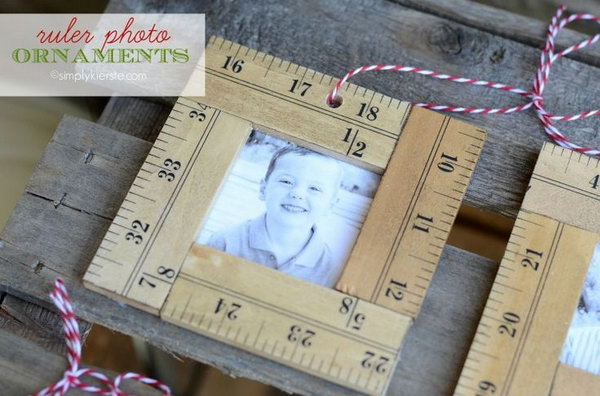 Make this beautiful ruler photo ornament for yourself or used as a given gift. Get the easy tutorial on how to make a it here.
DIY Ruler Chandelier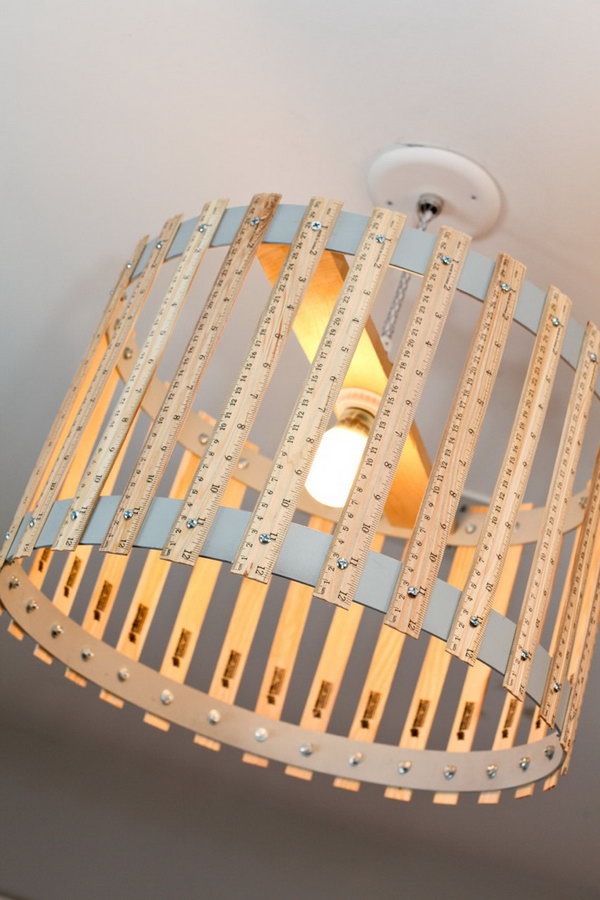 Both functional and decorative accent to your home. Do you want to own one? source
Ruler Picture Frame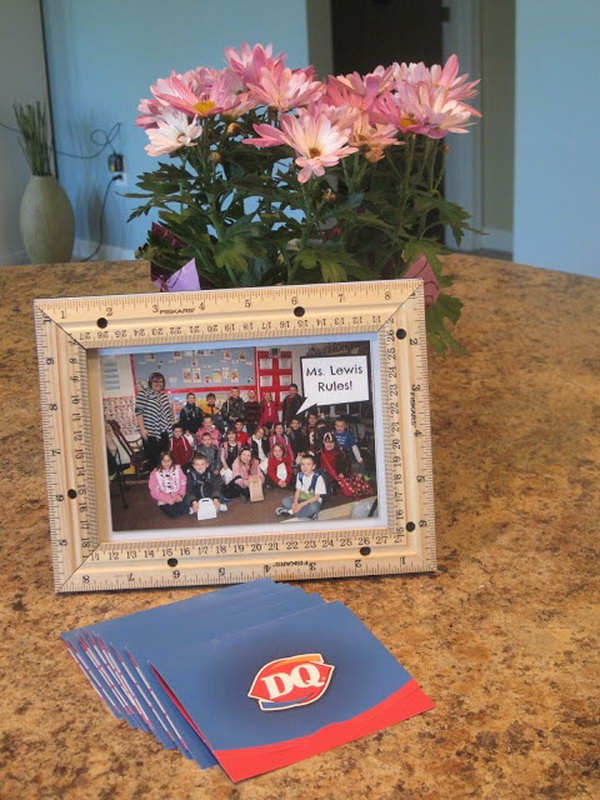 Using the old school wooden rulers to frame your cherish photos. A unique way to display your family memories. source
Bicycle Wheel Clock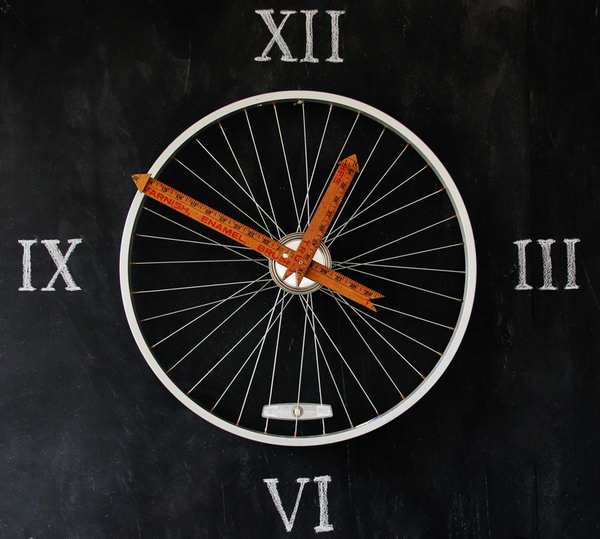 Yardsticks make the perfect hands on a bicycle wheel clock. It makes a perfect wall art for your home decor. See the tutorial here.
Old Ruler Decorated Tray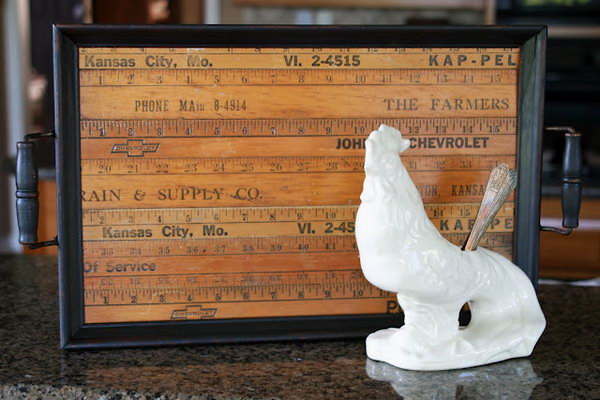 Use old meter sticks to turn a tray into a decorative accent in your home! Learn how to make it here.
Ruler Wall Mirror Frame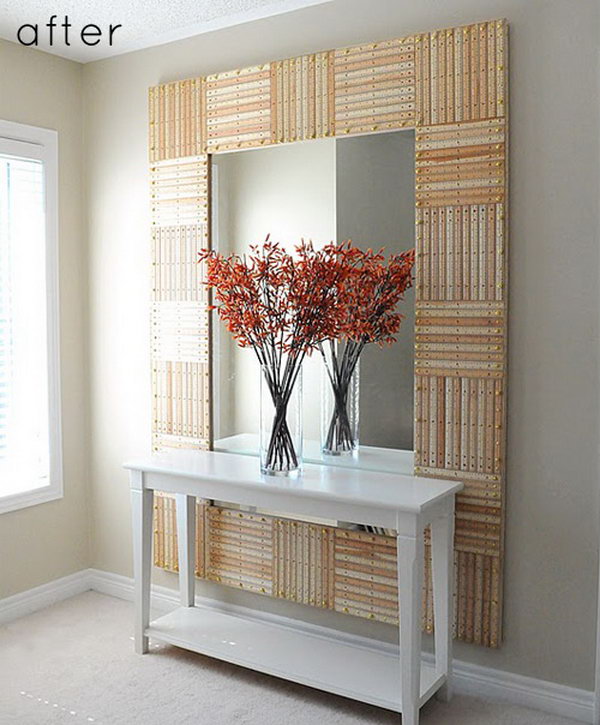 Have you ever imagined that this elegant and modern wall mirror is made with the old school wooden rulers? Do you want to own one? Get started to DIY one for yourself with the simple directions here.
DIY Ruler Lamp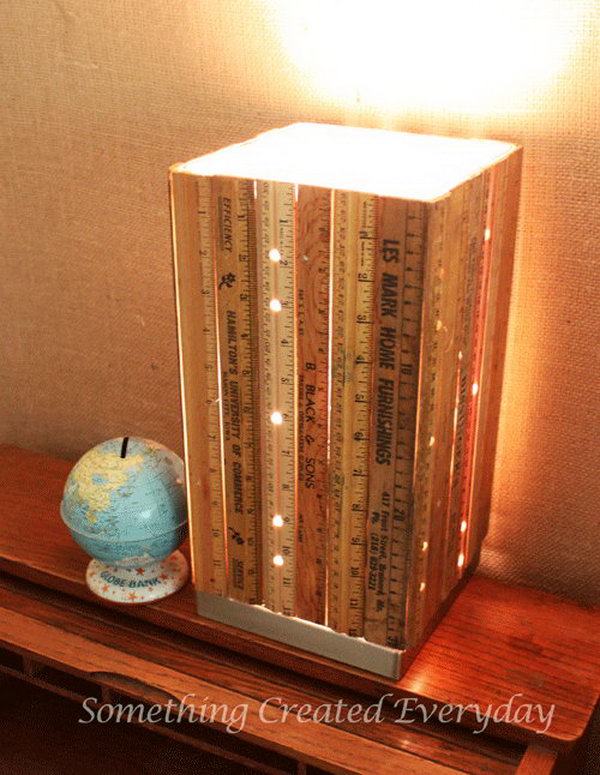 If you like a shabby chic decorating style for your home, you can give this vintage ruler lamp a try. Get the step-by-step tutorial here.
Vintage Ruler Table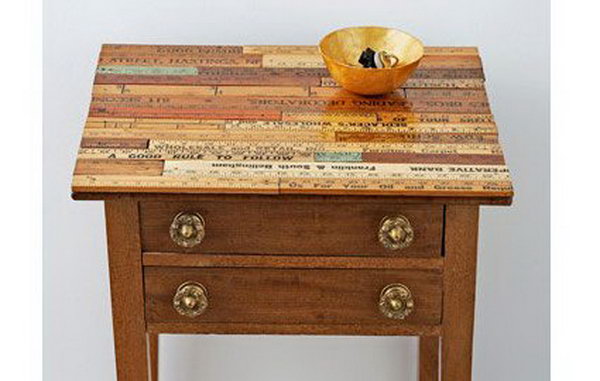 Transform a tired side table into a master piece by covering the top in vintage rulers. Check out the tutorial here.