15 DIY Fall Decoration Projects
The fall is a beautiful time of the year with strong colors everywhere, and it's also my favorite time of year for DIY decor. In today's post, we have a roundup of how to bring the beauty of autumn indoors to your rooms and backyards. With a bit of handiwork and creativity, you can transform the autumn foliage into many economical, stylish and functional crafts for our home decor or as unique and personalized handmade presents for special occasions to your loved ones. Just take 5 minutes to browse through the most 15 creative fall crafts which will surely inspire you much. Start now! Have fun!
Use Metallic-dipped Leaves to Make a Festive Garland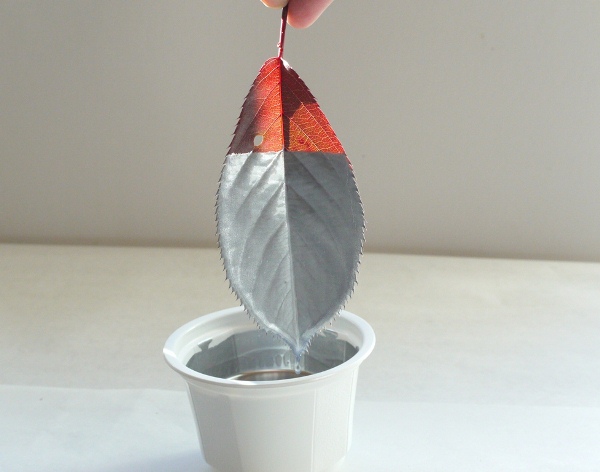 This simple DIY project is perfect for adding some sparkle to your fall decor. Tutorial via
DIY Gold Dot Vases for Displaying Fall Flowers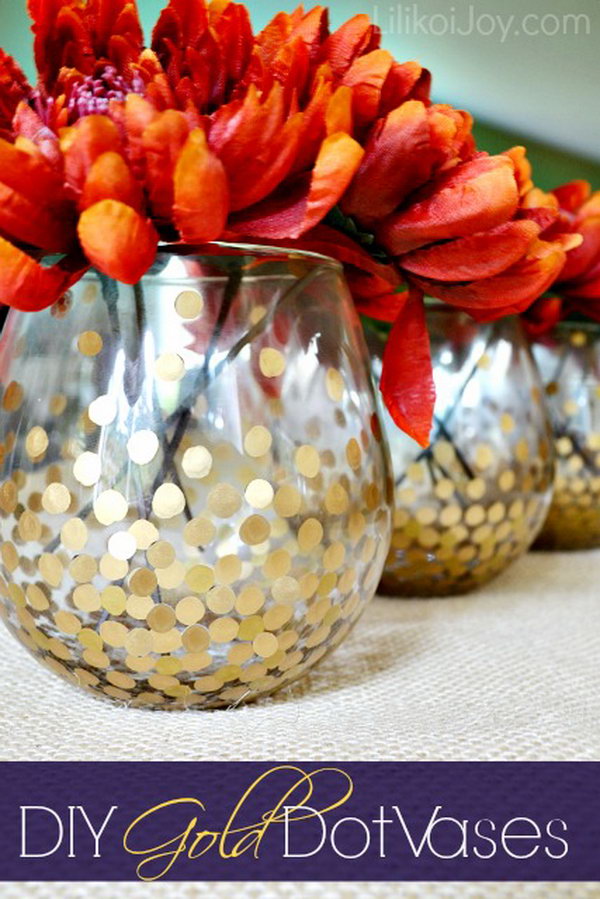 Make your own fall floral gold dot vases for displaying fall flowers in minutes with this easy + pretty DIY! Fall flowers are so pretty in these cute vases. Tutorial via
Preserve Leaves with Hot Wax and Remain the Beautiful Color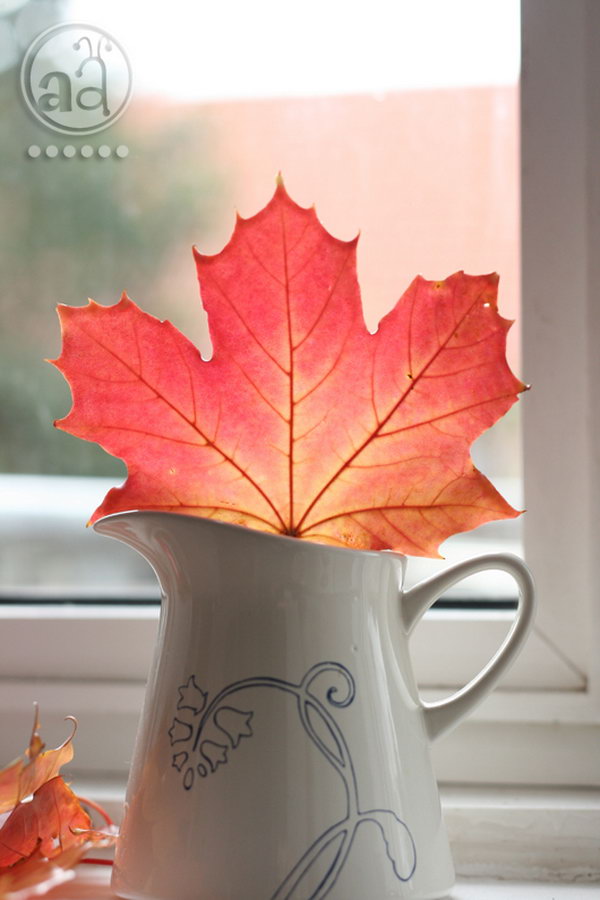 Preserve your collection of autumn leaves by dipping them in bees wax, the color remains and your house is filled with a lovely smell. Tutorial via
Add a Pop of Color to Pinecones with Acrylic Paint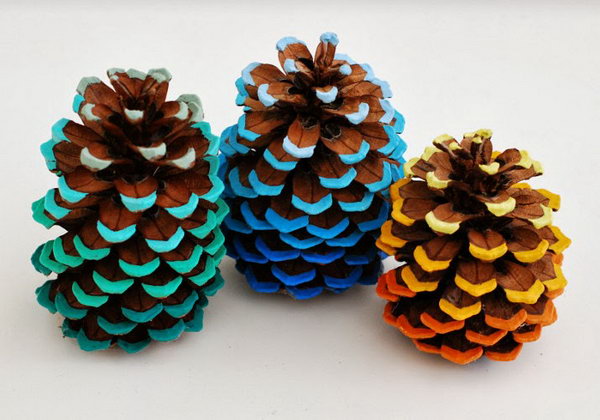 There are many ways what you can do with your backyard pinecones, but this one is super easy and beautiful. The pop of color meets the rustic charm of autumn foliage in this pinecone tutorial via
DIY Cute Fall Floral Pumpkin Centerpiece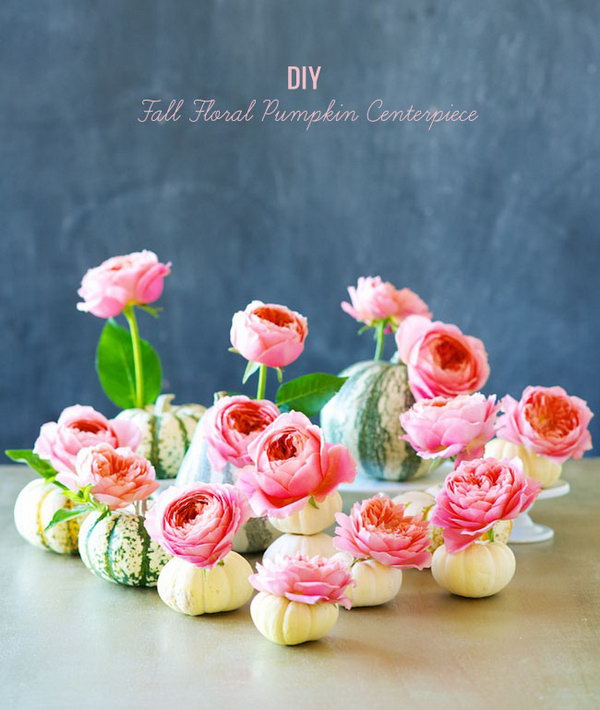 Make these gorgeous fall centerpiece for the holidays! Mini pumpkins look so cute and pretty with the garden roses. Tutorial via
A Fall DIY Terracotta Scarecrow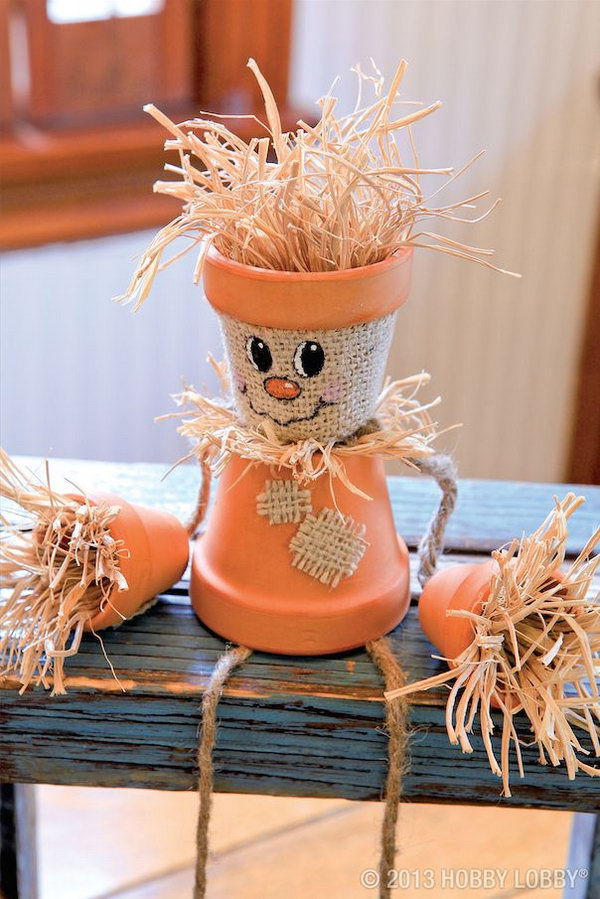 With terra-cotta pots, straw, and a few simple accessories, create this super cute scarecrow for a tabletopper at a country wedding or for fall celebrations at church. Tutorial via
Use Dried Physalis blossoms to Make Fairy Lights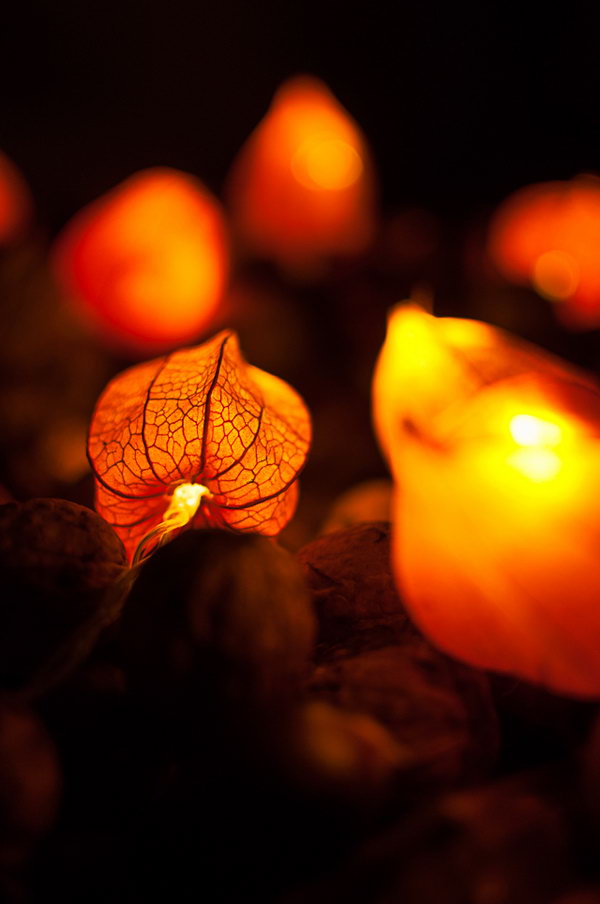 This is an awesome fall DIY project for holiday decor and for enjoying the lazy nights in the autumn. Tutorial via
DIY Fall Crown with Leaves and Flowers for Kids and Beauty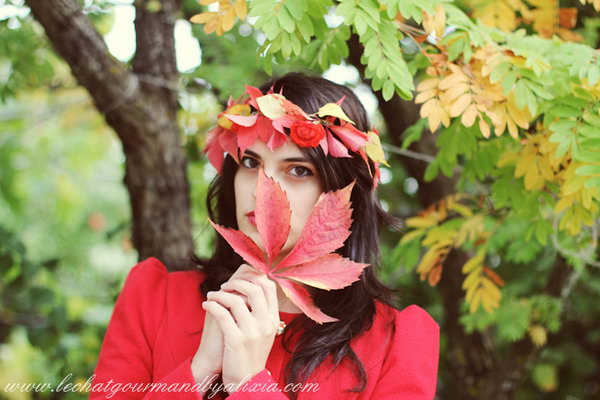 This is the simplest and perfect leaves and flowers hair accessory for fall. A fun DIY craft for kids and beauty. Simple to do tutorial via
DIY Little Pumpkins from Acorns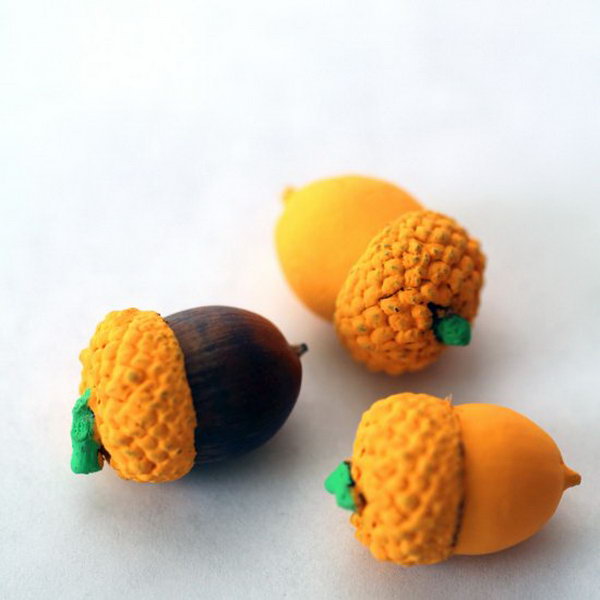 Create acorn pumpkins to decorate your home, gifts, the table and so much more! They're easy to make and are so cute! A perfect fall craft for the creative kid!source
Pinecones painted to Look Like Zinnias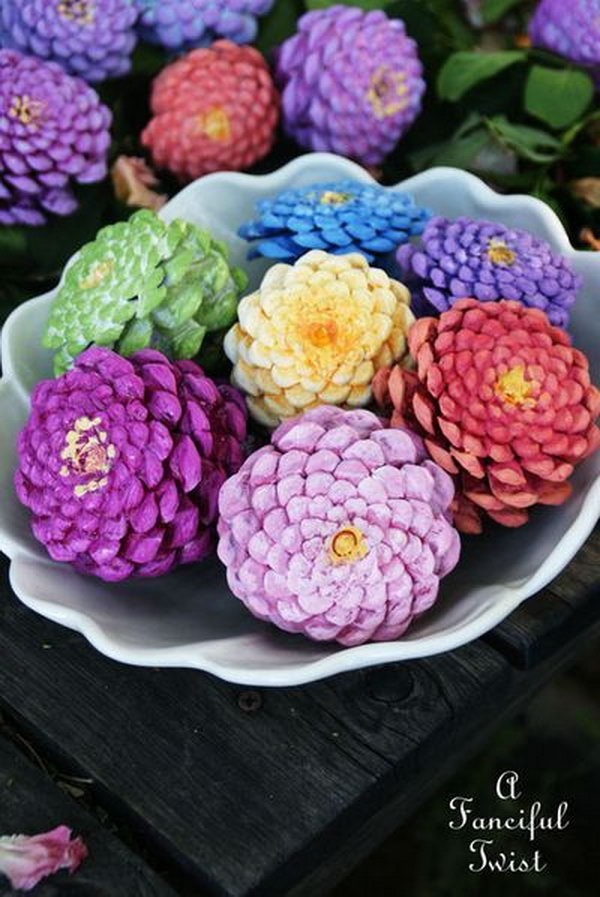 You can paint your pinecones any color you like and plus some pop to your room. Tutorial via
Rainbow Stick Heart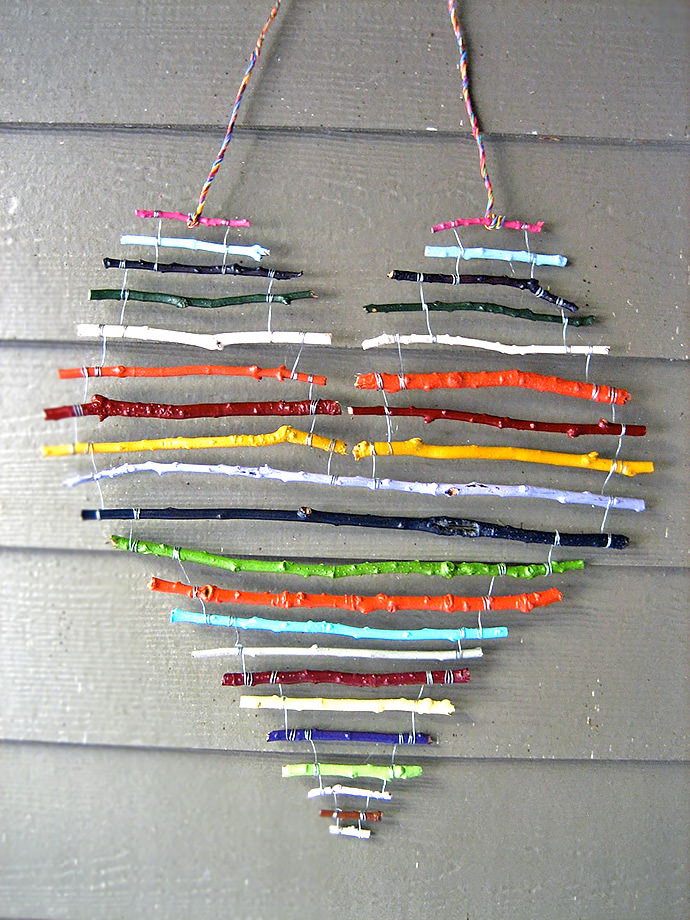 So fun and easy rainbow stick heart for a sweet home decoration. Tutorial via llensdailyheart
DIY Autumn Leaf Bowl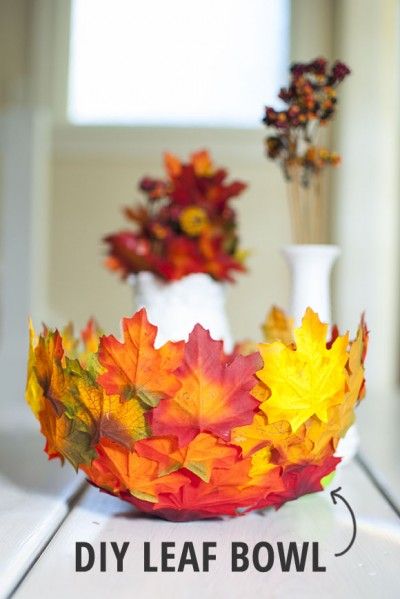 Do something with fallen leaves in your backyard. It's an easy and fun fall craft that helps bring autumn indoors. Tutorial via instructables
DIY Painted Wood Slice Pumpkins

Make adorable craft wood slice pumpkins from wood and paint! Tutorial via anightowlblog
Floating Candle Centerpieces with Twigs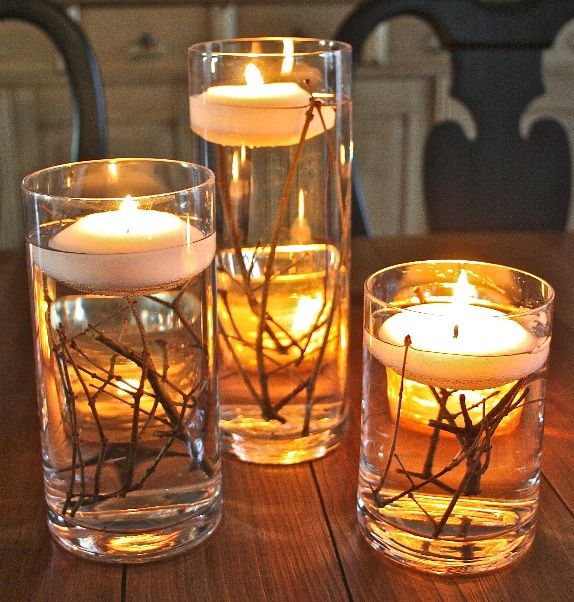 Dress up your table with a simple, easy, and inexpensive floating candle centerpiece! Tutorial via thefamilyceoblog
Cinnamon Candles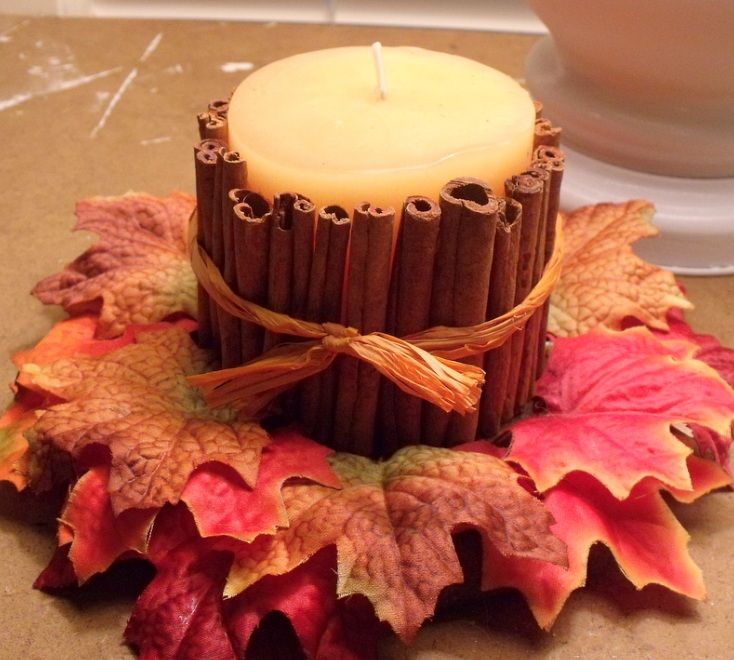 Simple way to make fall candles surrounded by cinnamon sticks! Smells and burns fabulous! Tutorial via budgetbridesguide
Fall Mason Jar Crafts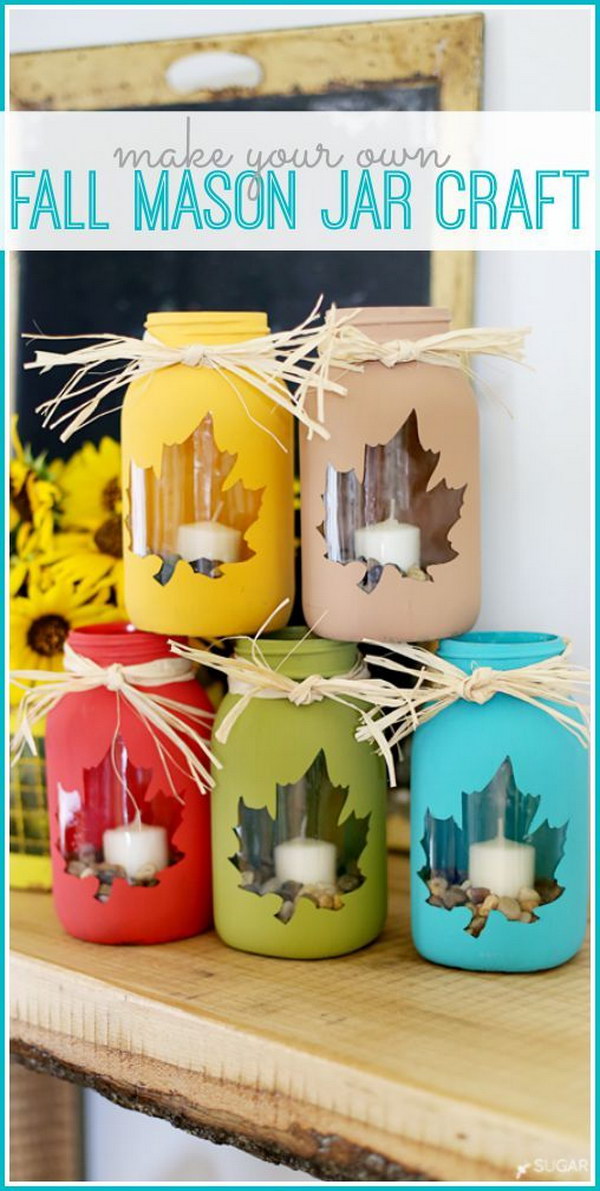 Simple way to paint mason jars in fall color families. Love the leaf shape on the jars. Dress up your table with these fabulous mason jar centerpieces! See the tutorial via Sugar Bee Crafts.