Creative Cutting Boards for Kitchen Decor or Mother's Day Gift
Cutting boards are about the most useful and functional tool in the kitchen. Kitchen cutting boards are often made of wood, bamboo or plastic and come in a wide variety of sizes and shapes. They are usually used to place material for cutting and prepare food in the kitchen. A stylish and gorgeous cutting board can also add beauty, warmth and elegance to the kitchen décor.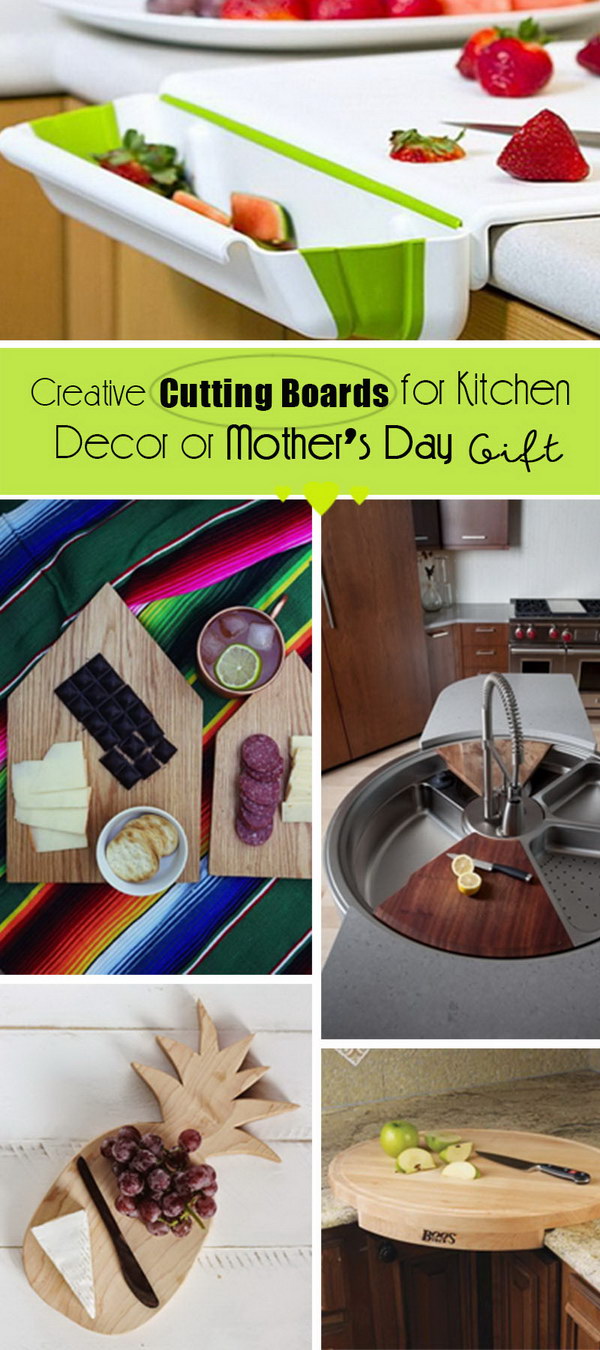 In this post, we have rounded up some stylish and creative cutting boards to get you inspired to hit up those power tools. Some of these cutting board are homemade with full tutorials and very easy and fun to recreate. You can check out the following tutorials and make one with your style for your kitchen or given as a personalized Mother's Day gift or to other housewives.
John Boos Corner Cutting Board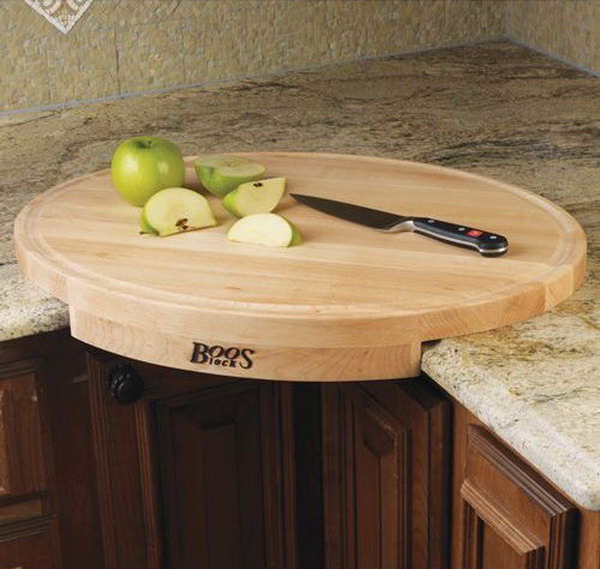 This oval-shaped maple wood cutting board converts a counter corner space into efficient working space. Get it at Amazon.
Chalkboard Handle Cutting Board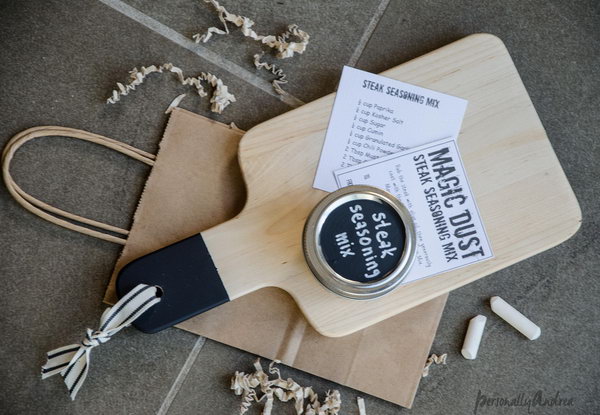 Personalized the plain cutting board with some chalkboard paint and a ribbon. Get the tutorial here.
Pineapple Shaped Cutting Board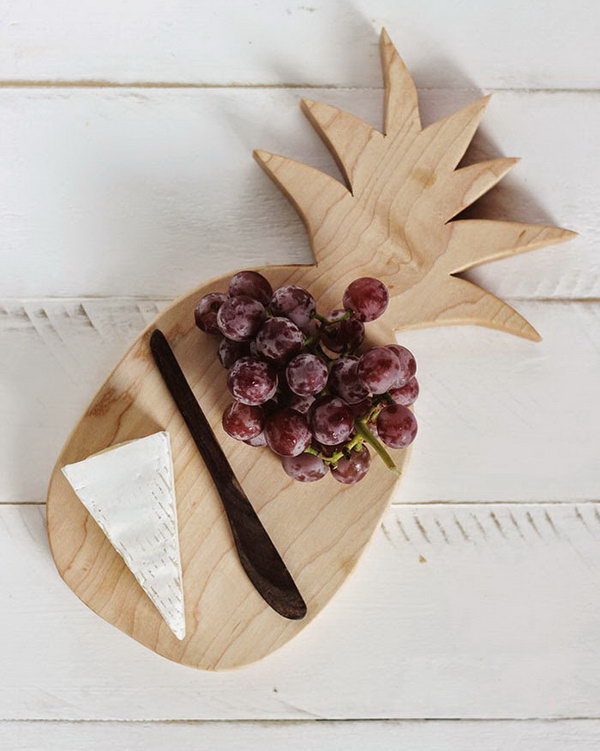 Such a unique cutting board in the shape of pineapple, and it adds more style to your kitchen. Get the tutorial here.
IKEA Hack for Cutting Board with Elegant Leather Accents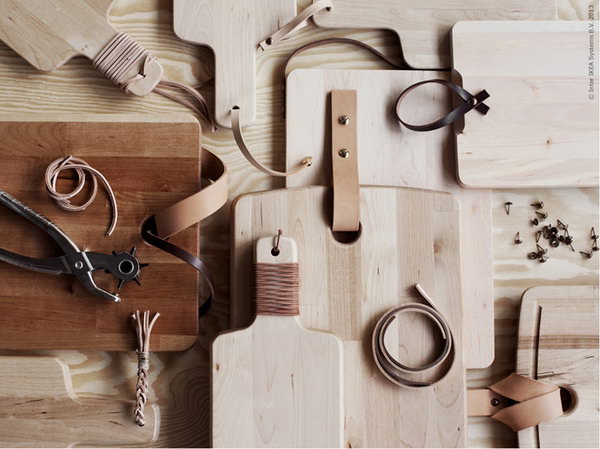 See more details here.
Teak Cutting Boards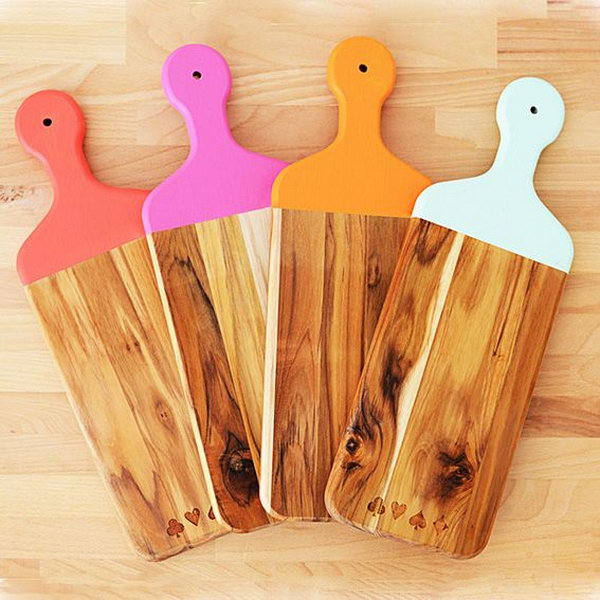 Cutting Board on the Rotating Sink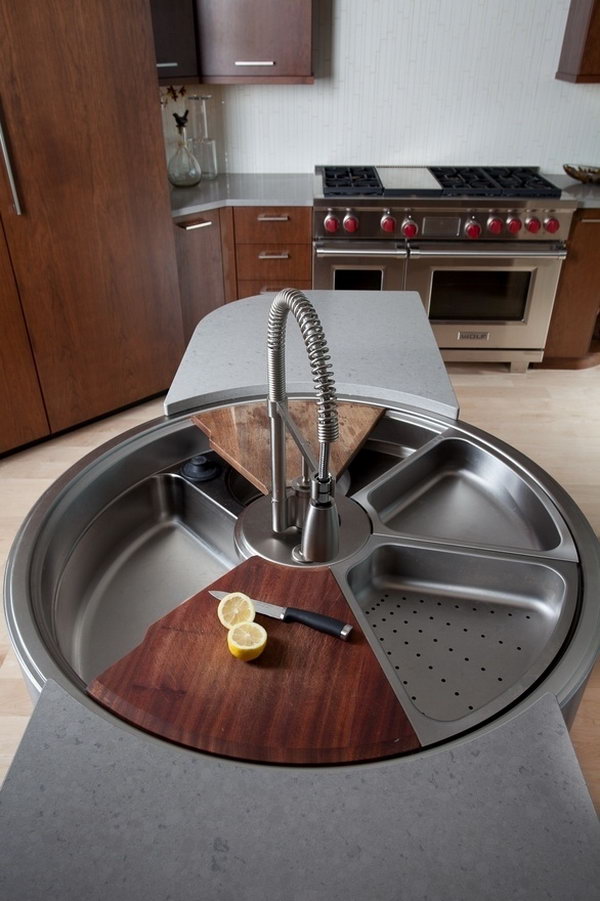 Geometric Cutting Board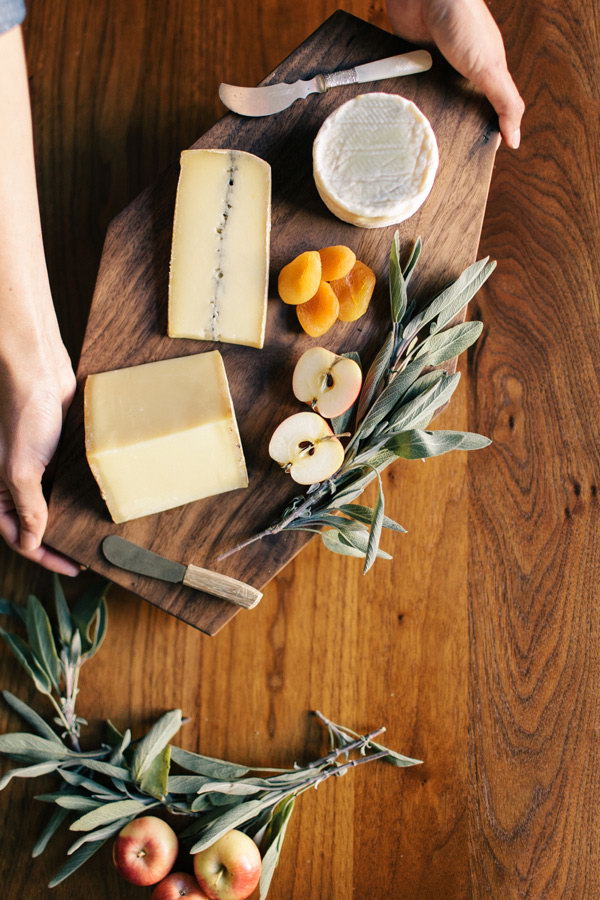 Get the full tutorial here.
Personalized Board with a Single Wood-burned Monogram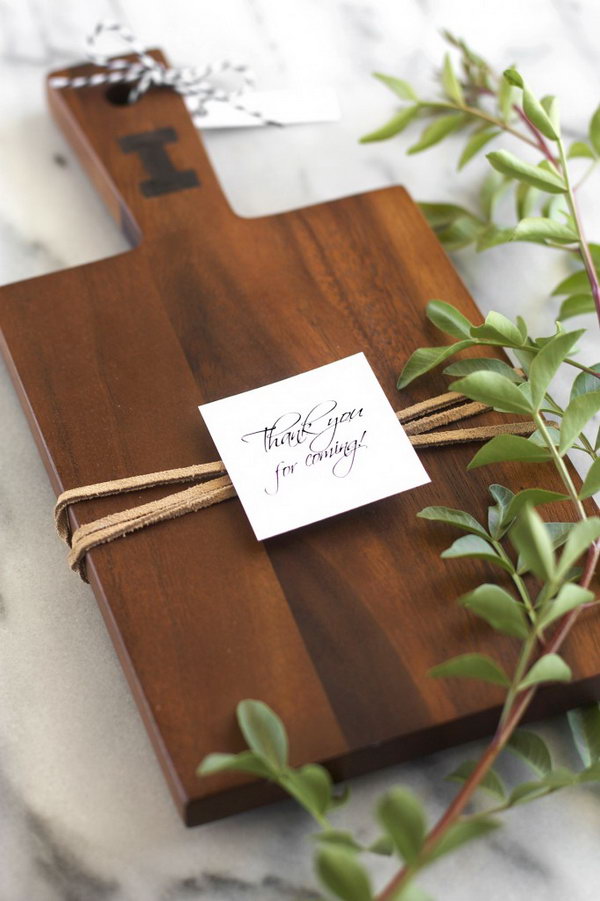 Check out the full tutorial here.
DIY House-shaped Cutting Board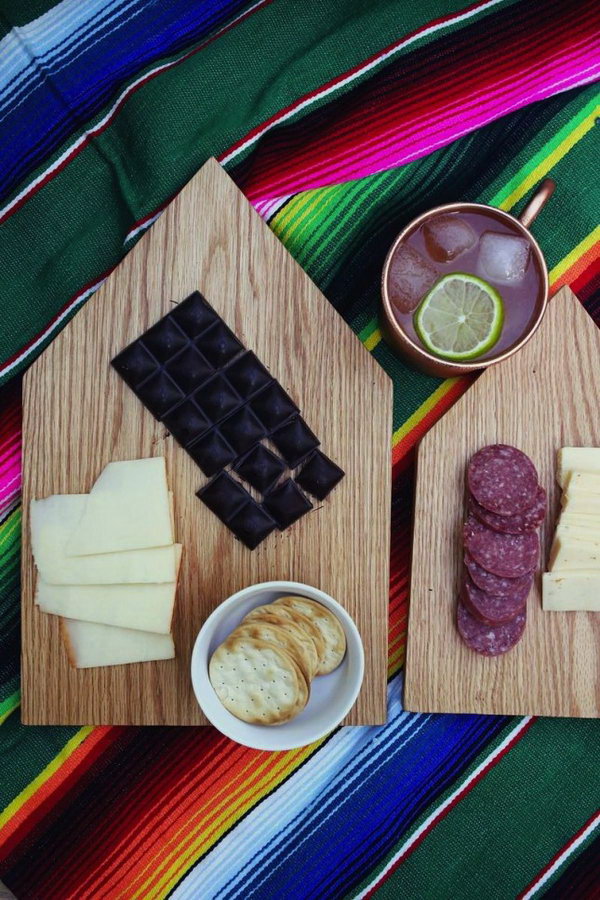 Cutting Board with a Collapsible Bin on the Side to Catch the Scraps

Color Coded Cutting Board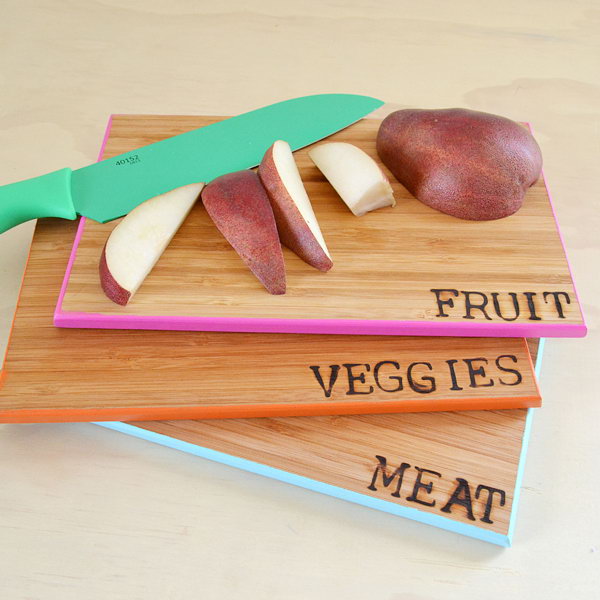 Get separate boards for chicken, fish, cheese and other foods you prepare often with the tutorial here.
Thick Wood Cutting Boards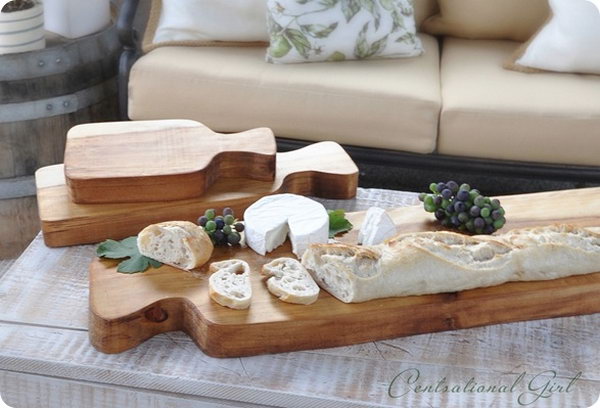 Check out the tutorial here.
Leaf Shaped Cutting Board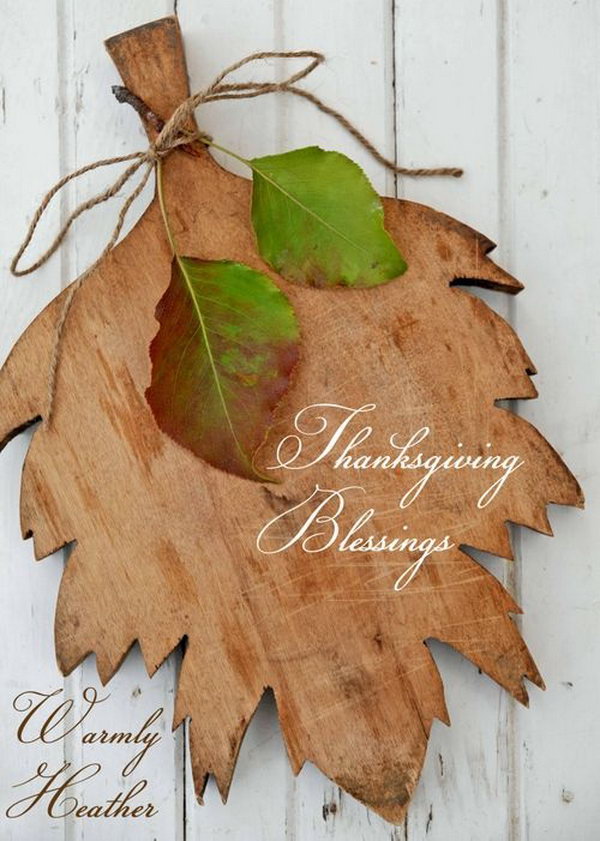 Over-the-Sink Cutting Board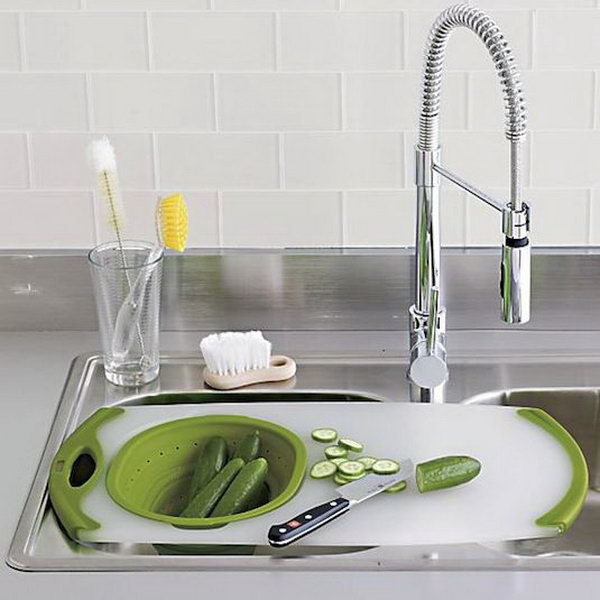 A cool kitchen gadget for a small kitchen that doesn't have a lot of counter space. It helps you create a space where you actually enjoy cooking. Get it at Amazon.
Adorable Puppy Photo Cutting Board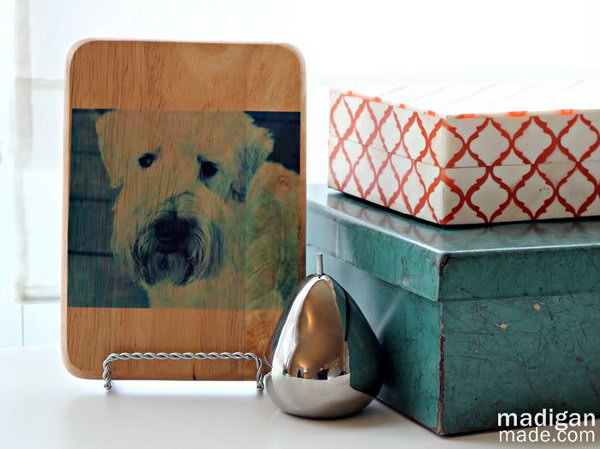 A genius idea to reuse your old cutting board in a more artistic way. See the steps here.
Geometric Cheese Block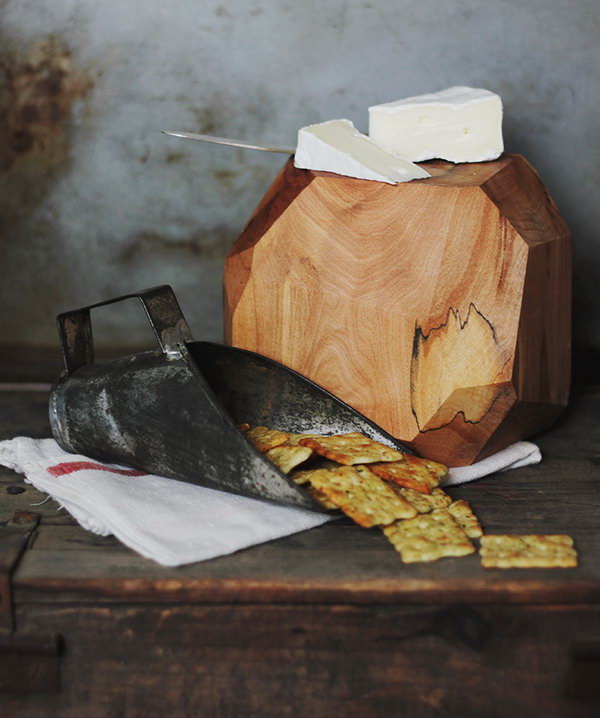 See how to make it here.
Butcher Block Cutting Board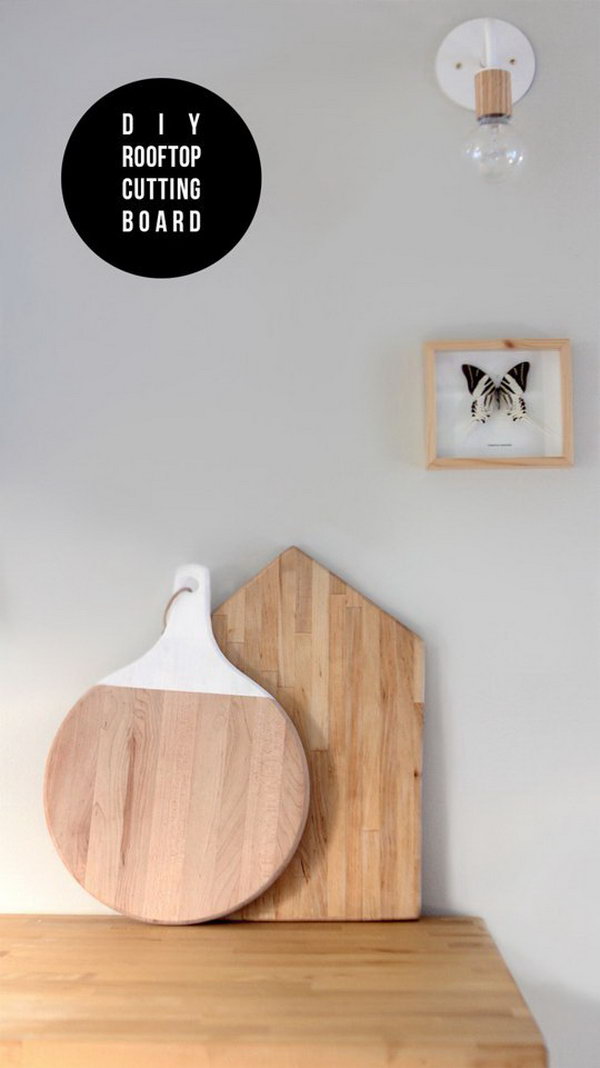 A scrap piece of butcher block makes a gorgeous serving board too. See the tutorial here.
Leather Handled Cutting Board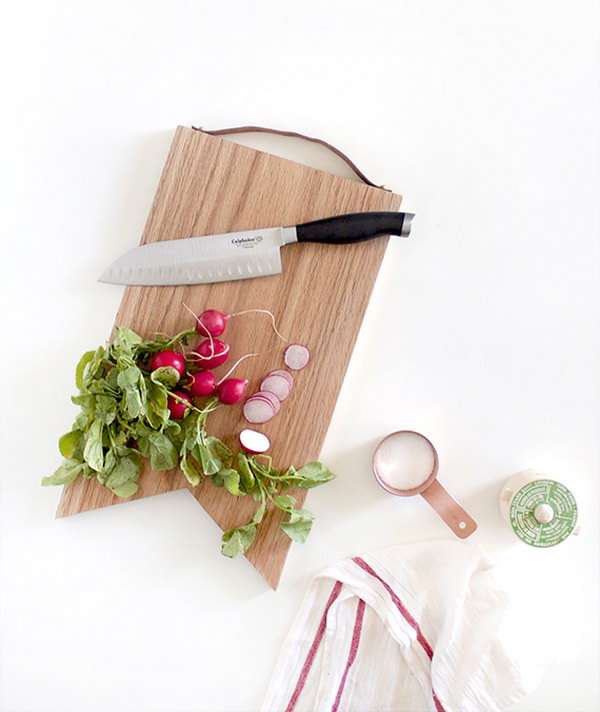 The leather handle adds an extra dash of classiness to your cutting board and will definitely come in handy when you're moving around the kitchen or if you want to hang it to display your mad woodworking skills. Get the tutorial here.
Handmade Hickory Chop Board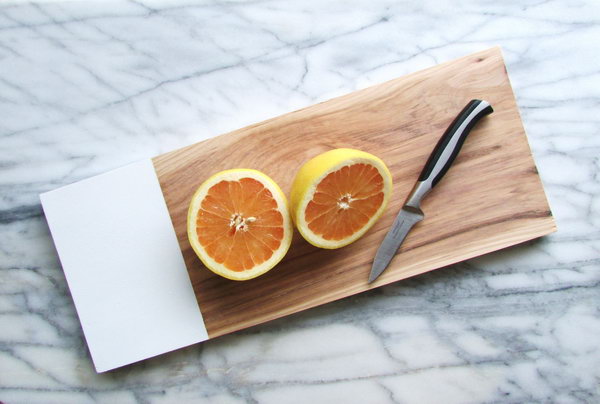 Be sure to choose a plastic paint that will be food safe and easy to wipe down after you've had food on it. Get the tutorial here.
DIY Monogrammed Cutting Board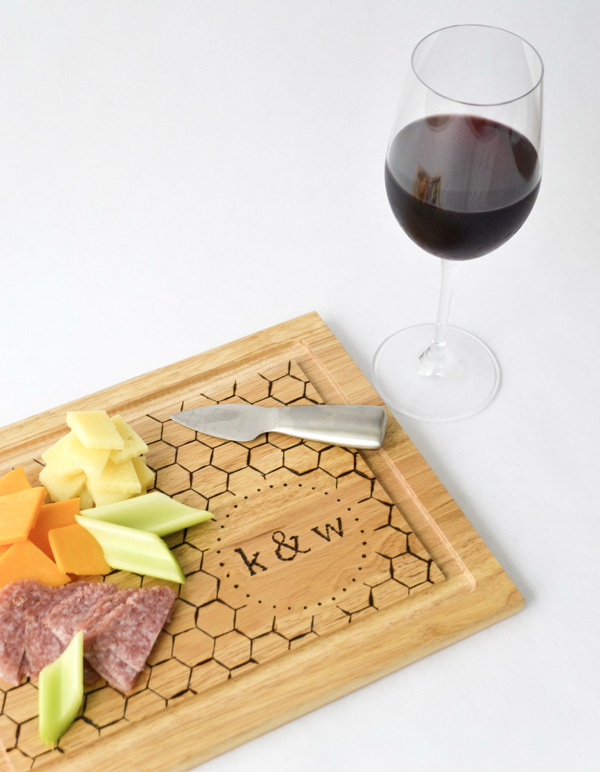 The monogrammed design of this cutting board gives a fun touch of personality. Check out the full tutorial here.
Heart Cutting Board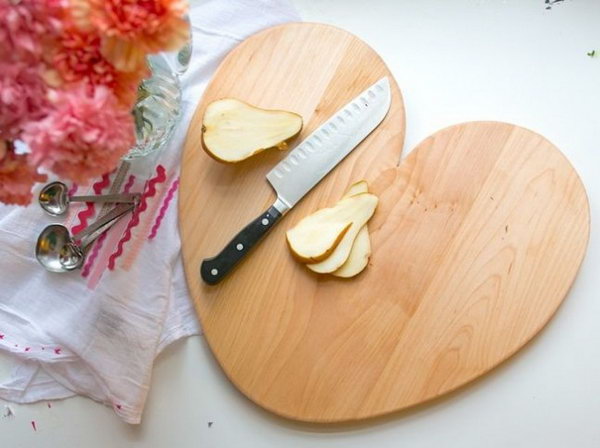 A heart-shaped cutting board will be a perfect Mother's Day gift as a thank you for all those meals Mom made you. Check out the tutorial here.