Creative Candy Gift Ideas for This Holiday
Candy is the perfect gift for any occasion. Who doesn't love a good candy? Yes? It is loved by youngsters and old-timers alike. Making a gift of candies is a perfect low-cost idea for Christmas and other occasions.
Candy gifts include candy bars, homemade candies, lollipops and dozens of other options. As long as you know what type of candy a friend or loved one likes, then you can make the perfect candy gifts for any occasion. Perfect gifts to give with candies also include creative ways to display candies and give it an entirely new look. Giving candy gifts in inventive ways must put a smile on the face of the lucky recipient when she gets the yummy treat.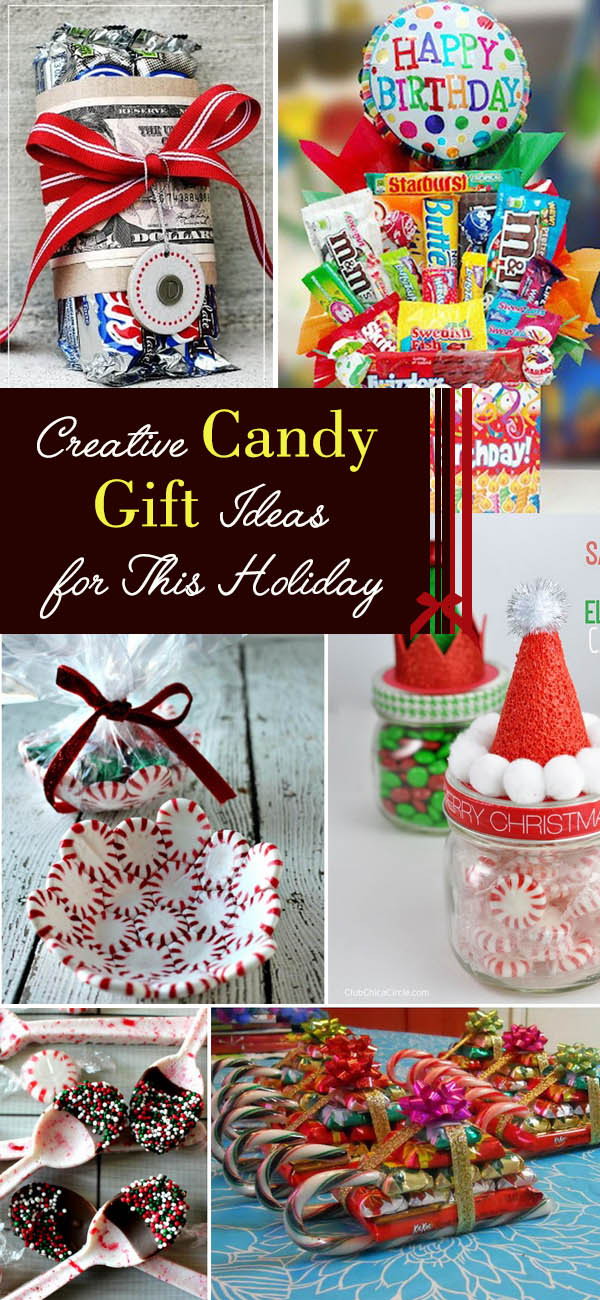 Take a look at these creative ways to give candy as gifts we rounded up recently for your inspiration, which include candy birthday cake and wreath, candy bouquet, candy sleighs, candy cane hearts pops and so on. Enjoy!
Candy Birthday Cake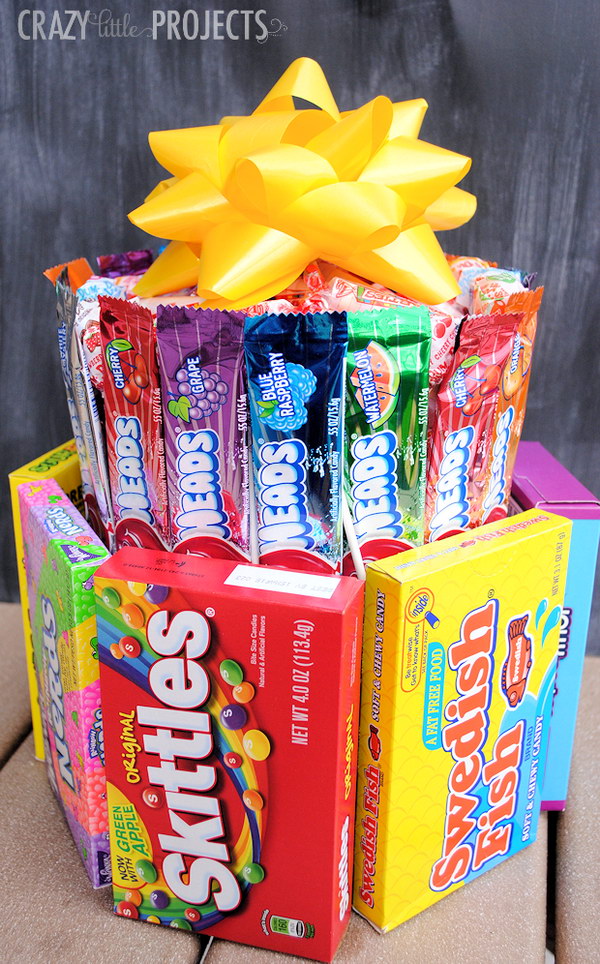 This fun candy gift must surprise your little guys. Perfect birthday gift idea! He will LOVE it. See how to make this via Crazy Little Projects.
Candy Birthday Wreath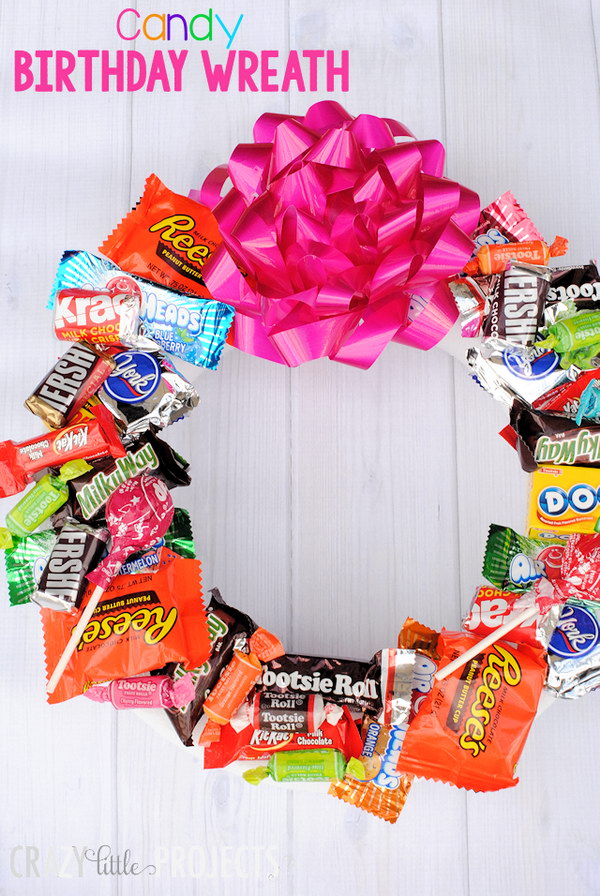 Cute and simple ways to make friends feel special on their birthday with this candy birthday wreath. source.
Christmas Hershey's Kiss Gift Idea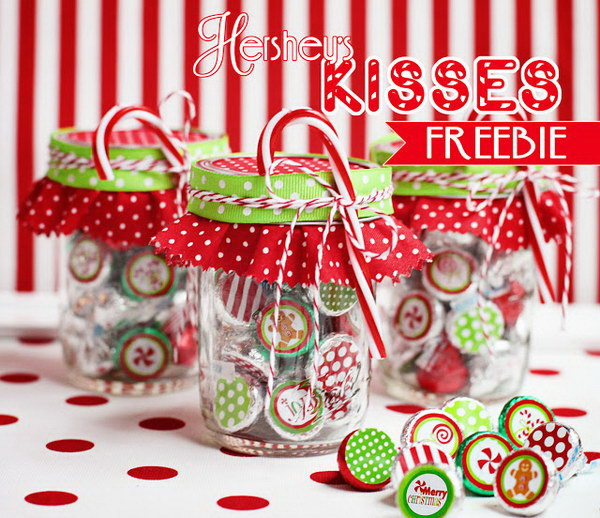 Love this sweet little Hershey's Kiss sticker and Treat Bag topper printables! You can also get these via Amanda Parker and Family.
Money and Candy Gift Wrap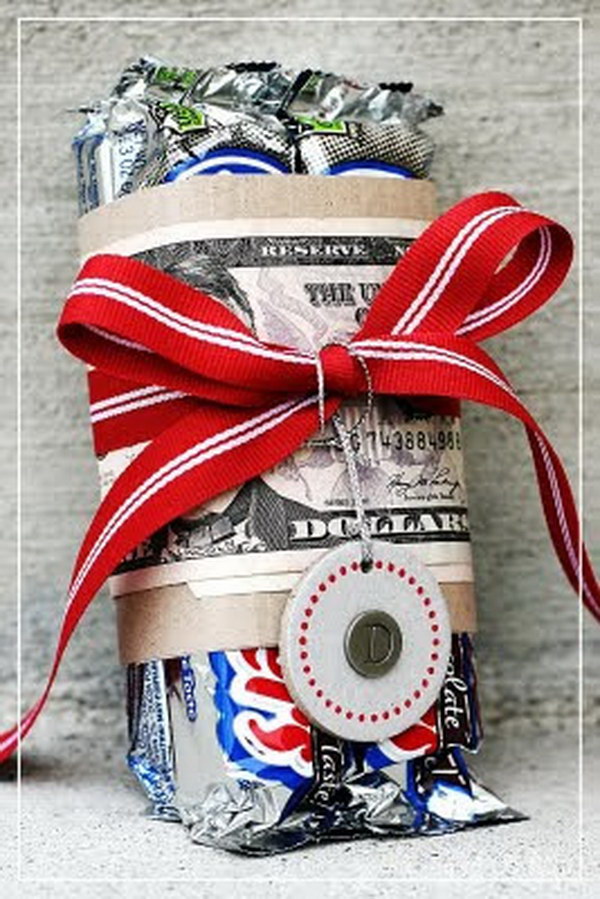 Creative gift wrap idea with money and candy. Nothing gets much easier than this. See more details via simplyJstudio.
Candy Bouquet Gift Idea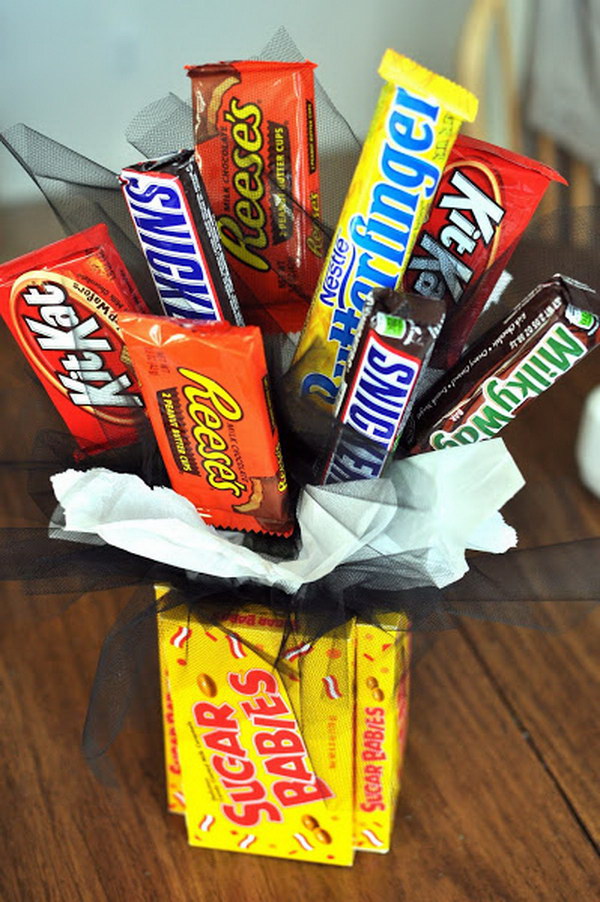 A fun and easy gift to make for that sweet-lovin' one in your life. Who doesn't love candy, right? I like this idea for a teenager, or perhaps for dad on Father's Day. See the tutorial via Funky Polka Dot Giraffe.
Homemade Candy Sleighs

These candy sleighs will be the perfect gifts that any child would love! A fun project to make for that special teacher, babysitter, friend, or neighbor this Christmas. More details via Joy Bobo.
Candy Cane Hearts Pops

Another homemade candy gift for you. Perfect gifts for the little ones around you!Get the recipes and tutorial via One Little Project.
DIY Frosty the Snowman Candy Gift Pots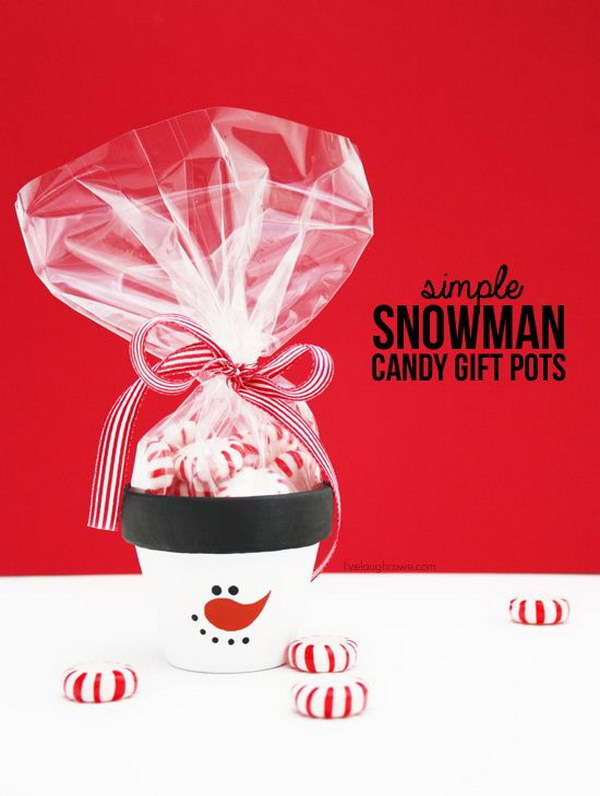 DIY Simple Snowman Candy Gift Pots! Super easy and fun to make at home. Perfect for a holiday party favor or secret santa gift this Christmas. See more details vialive laugh rowe.
Birthday Bash Candy Basket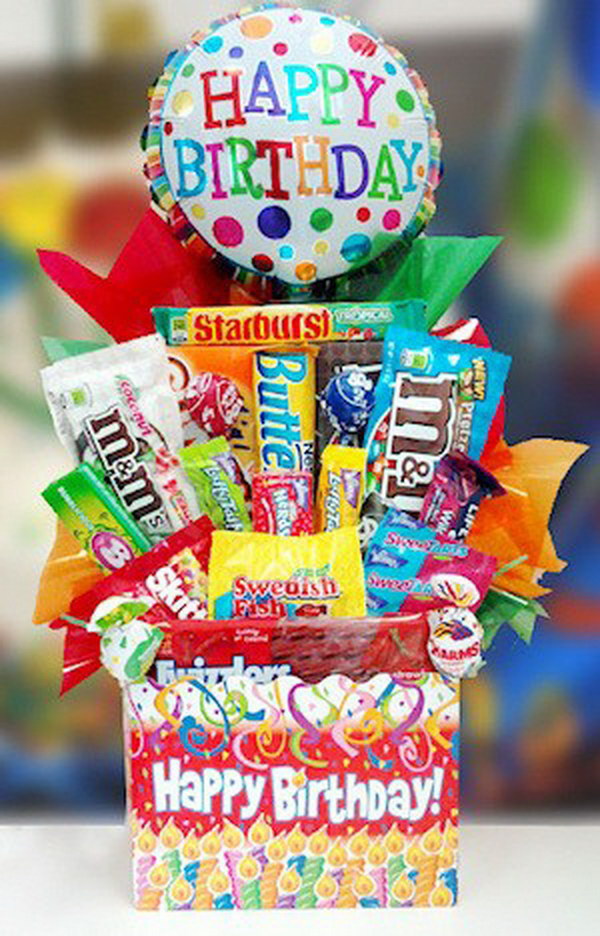 See more details via aa gifts and baskets.
Lifesaver Candy Trains for Kids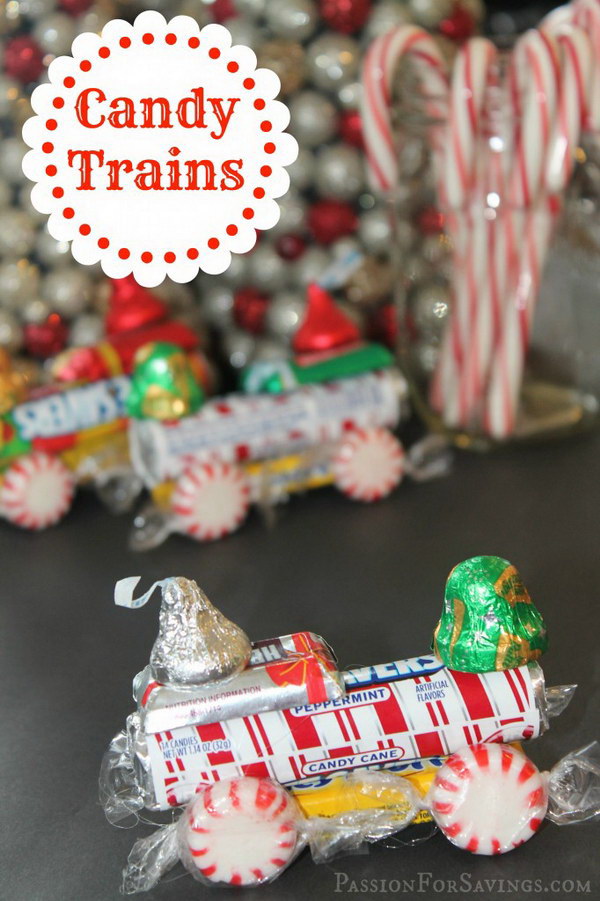 So much fun to make and give these creative and cute candy gifts to kids. See the tutorial via Passion for Savings.
DIY Peppermint Candy Plate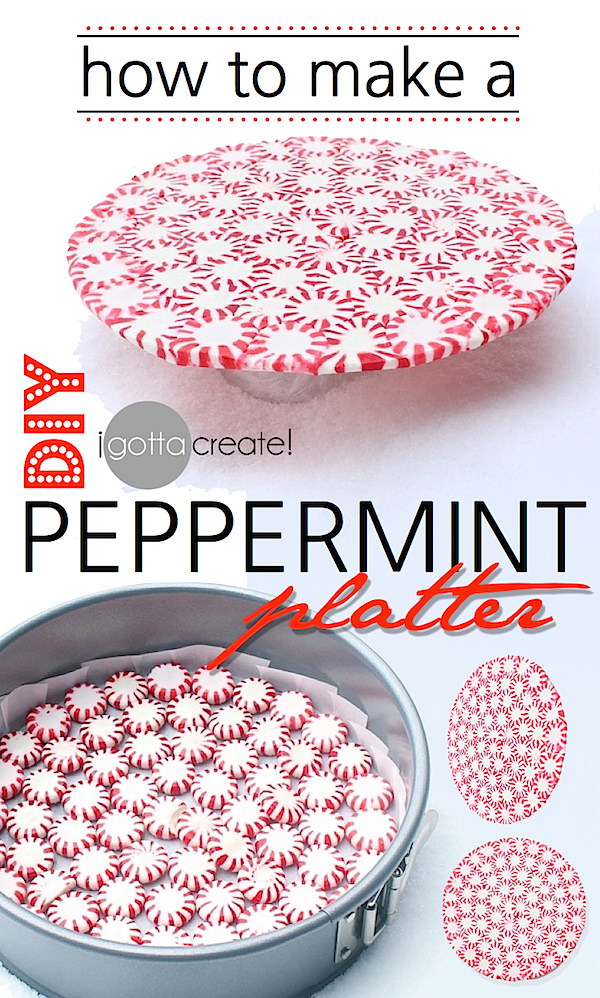 DIY peppermint candy plate. You can use it as the holiday favors or given gifts for a special candy lover. Get the tutorial via igottacreate.blogspot.
Santa and Elf Hat Candy Jars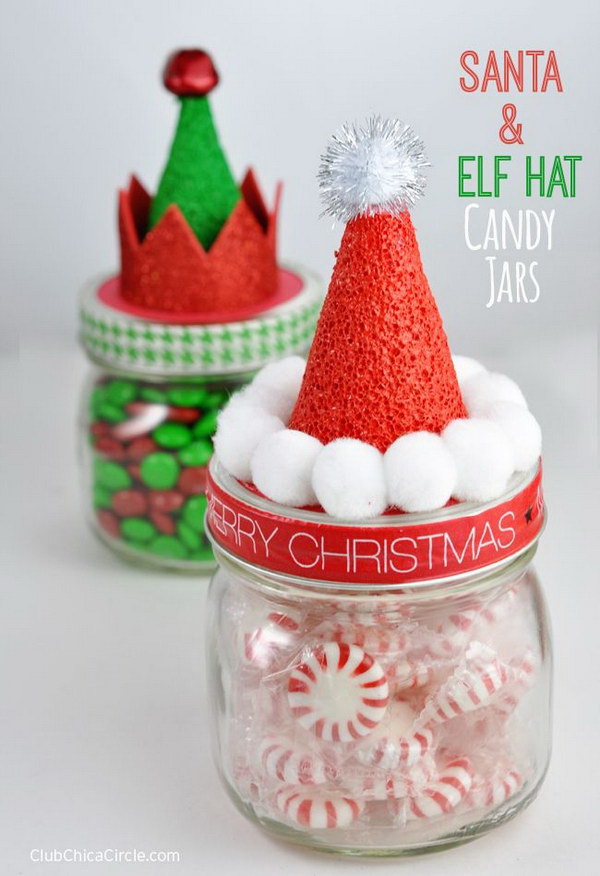 Santa hats and cute Elf hats! Perfect for gift giving this season! See the tutorial via club.chicacircle.
Peppermint Candy Bowl

What a fun gift that looks awesome and yummy at the same time!! See the tutorial via princesspinkygirl.
Homemade Peppermint Candy Spoons

Such a cute and easy idea for Christmas! See the tutorial via princesspinkygirl.
Emergency Chocolate Craft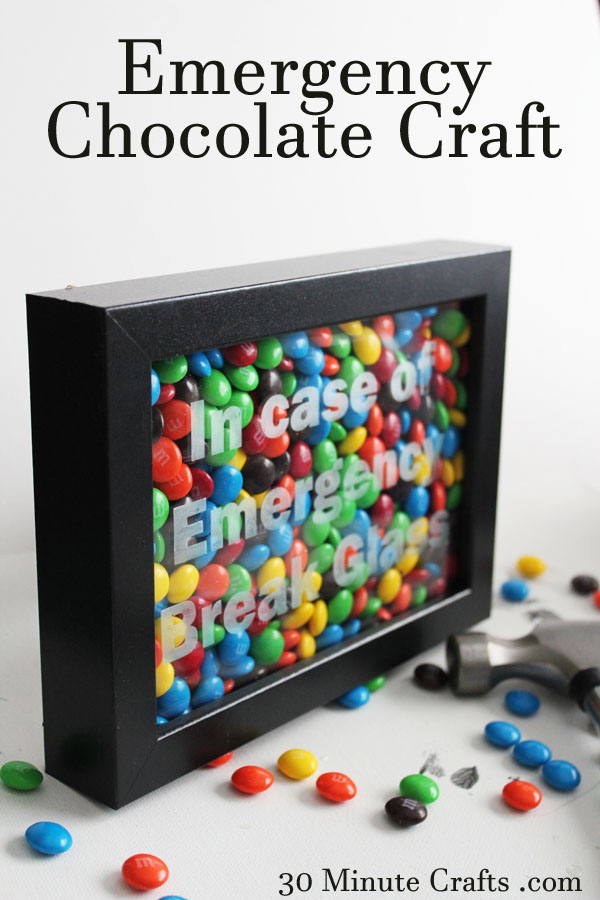 See the tutorial via 30minutecrafts.