DIY Galaxy Projects And Tutorials Inspired By The Outer Space
Galaxy inspired prints and crafts are quite the trend right now from the galaxy clothing and shoes to galaxy accessories. Galaxy crafts and make up look very interesting and beautiful which add more style to our life. We love to wear a little outer space and get even prettier, use galaxy projects to decorate our rooms, make lovely galaxy accessories for our loved ones, or do galaxy activity for science with our kids.
In this post, we have rounded up many examples of trendy, and fun galaxy projects and tutorials for your inspiration. They may look difficult and sophisticated, but these galaxy projects are actually very easy to do. There's no feeling like the accomplished one you get after you complete a DIY project. And these ideas are sure to be your DIY spiritual guide and provide as much inspiration as humanely possible! Enjoy!
DIY Bottled Nebula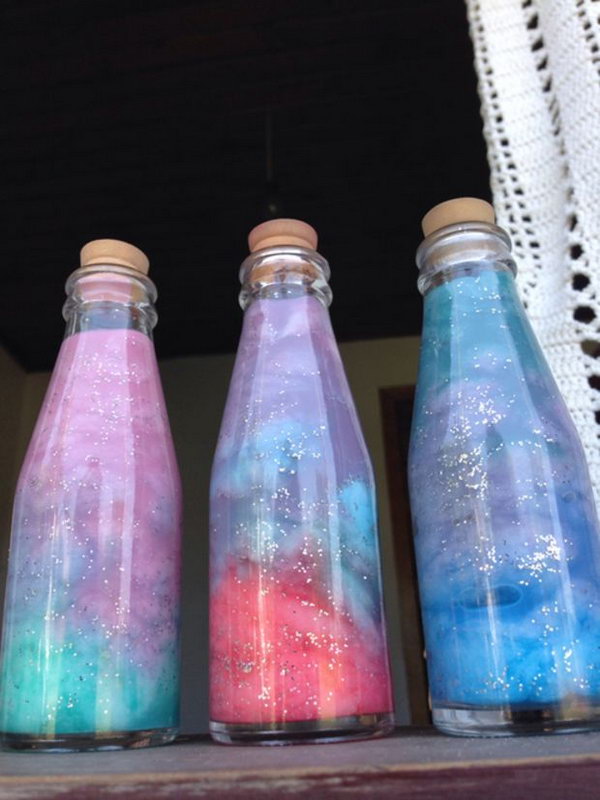 Learn more details of this tutorial here
DIY Galaxy Print Book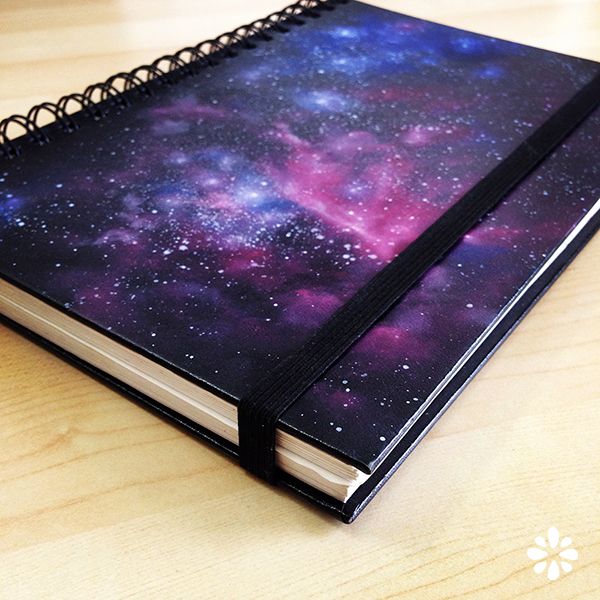 See the video tutorial here
DIY Galaxy T-shirt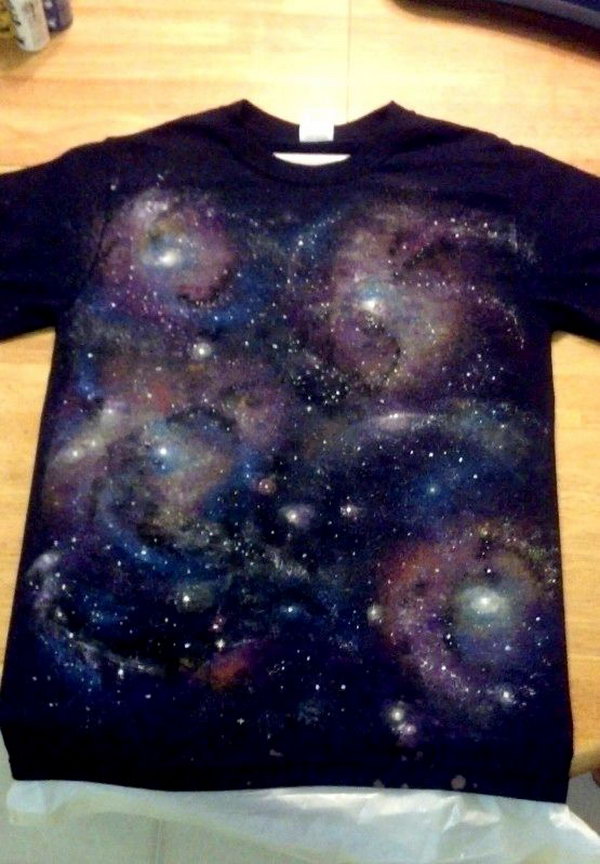 Let's bring a little bit of outer space on your clothes. Tutorial via
DIY Galaxy Phone Case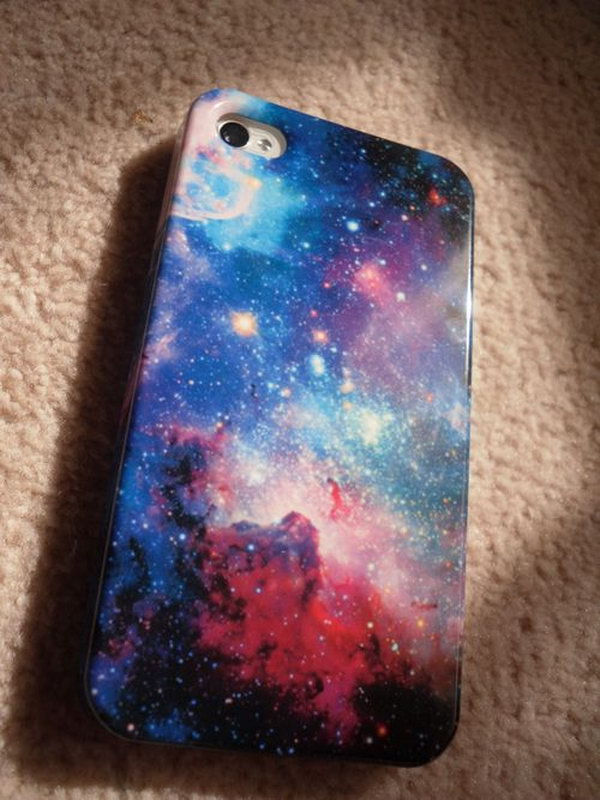 Make this with nail polish, sponge and a white paint pen! See more about this fun project here
DIY Galaxy Leggings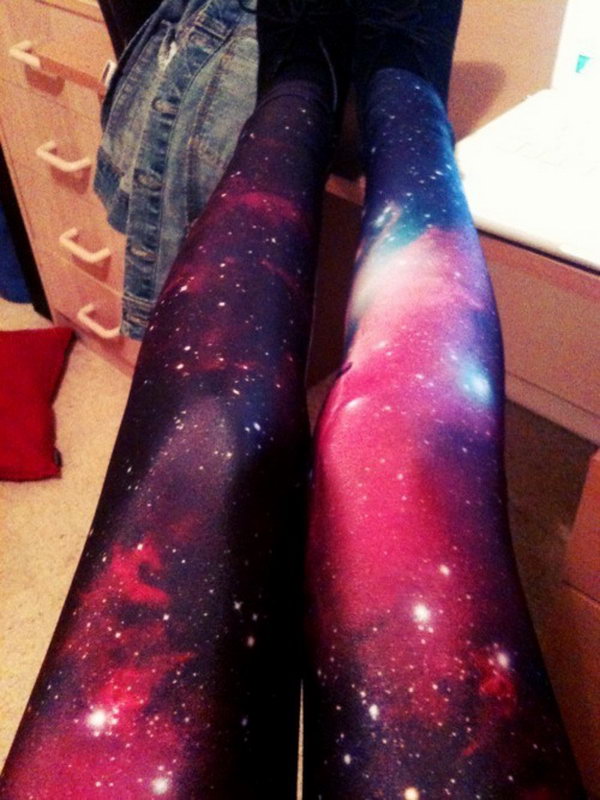 See the step by step tutorial here
DIY Galaxy Shorts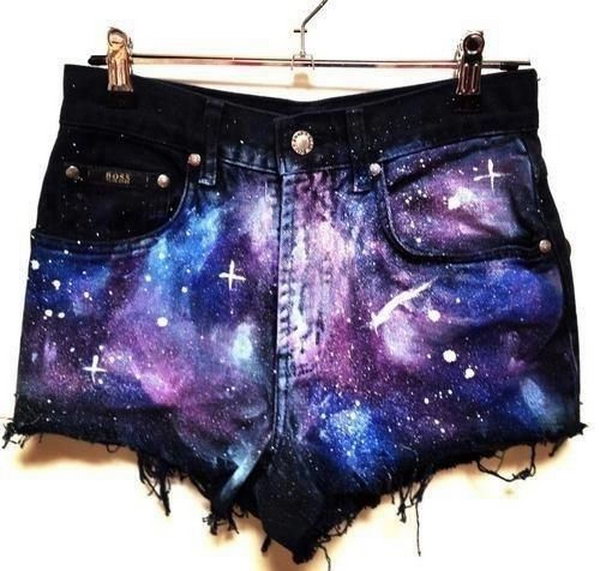 Video tutorial via
DIY Galaxy Dress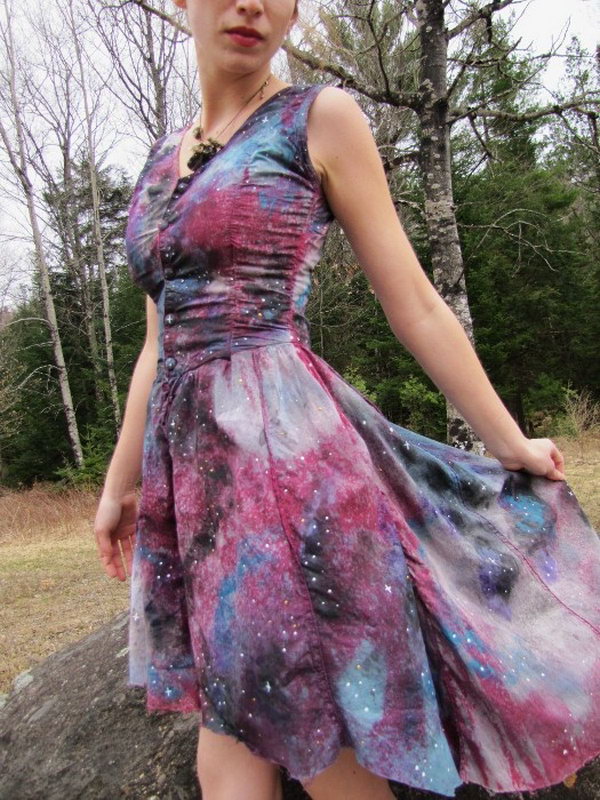 Tutorial via
Galaxy Painted Converse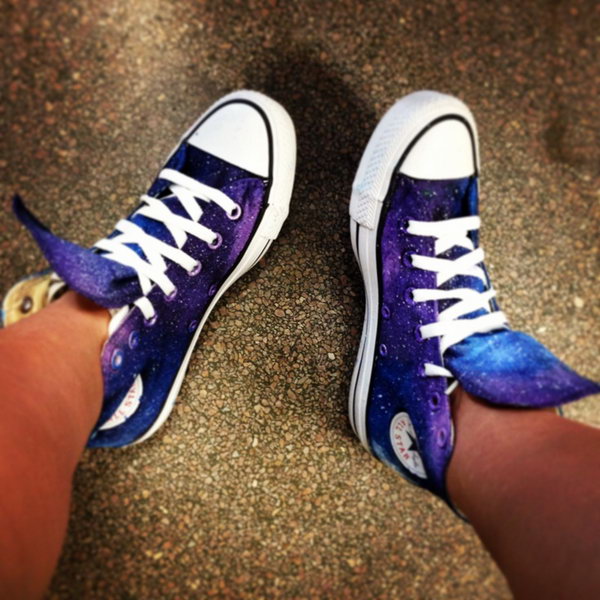 Video tutorial via
Galaxy Easter Egg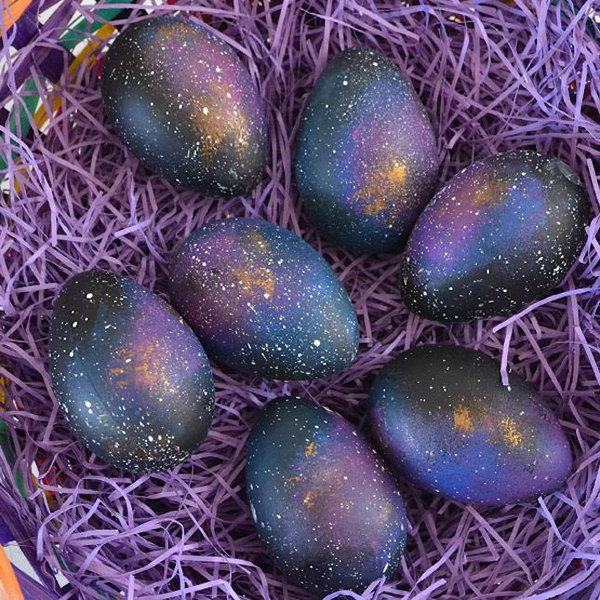 Get the detailed tutorial here
DIY Galaxy Slime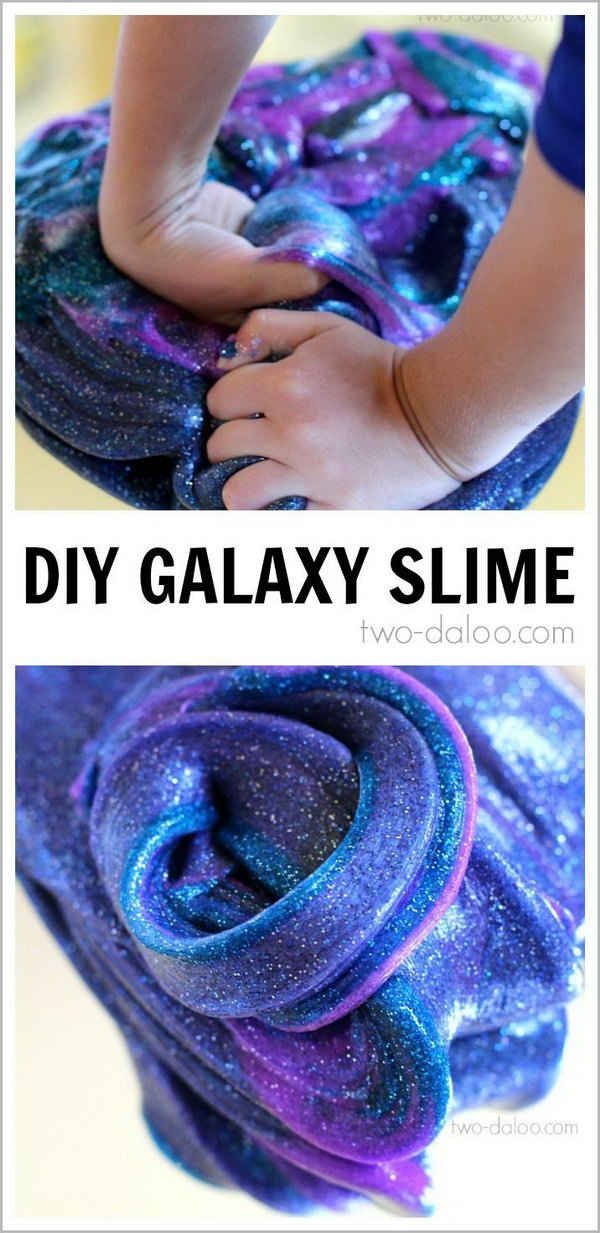 Video tutorial via
DIY Starbucks Drink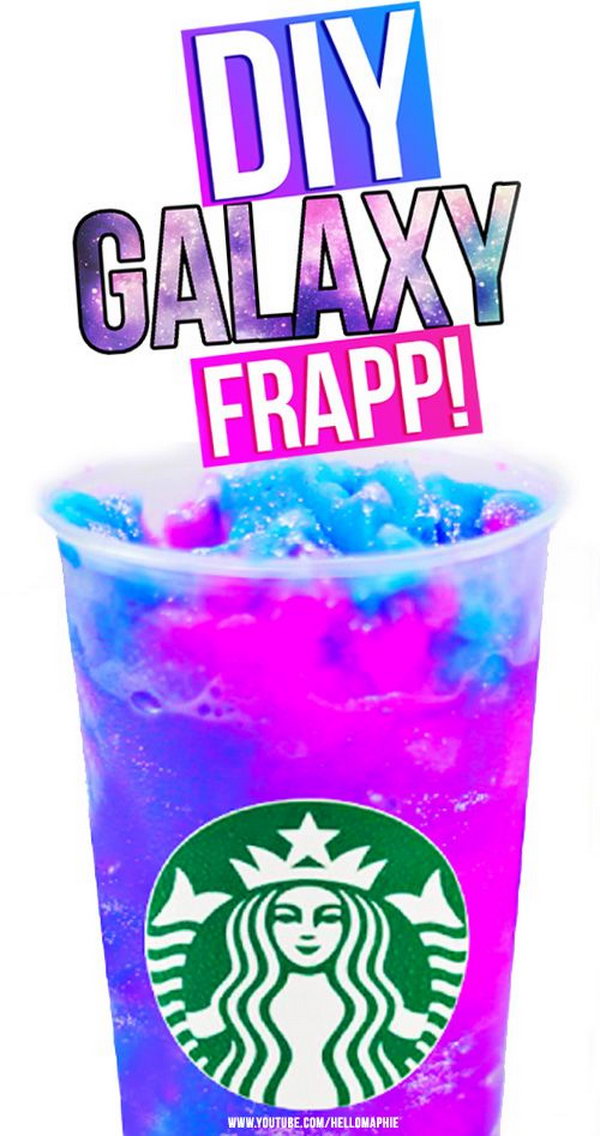 Video tutorialvia
Stamped Galaxy Scarf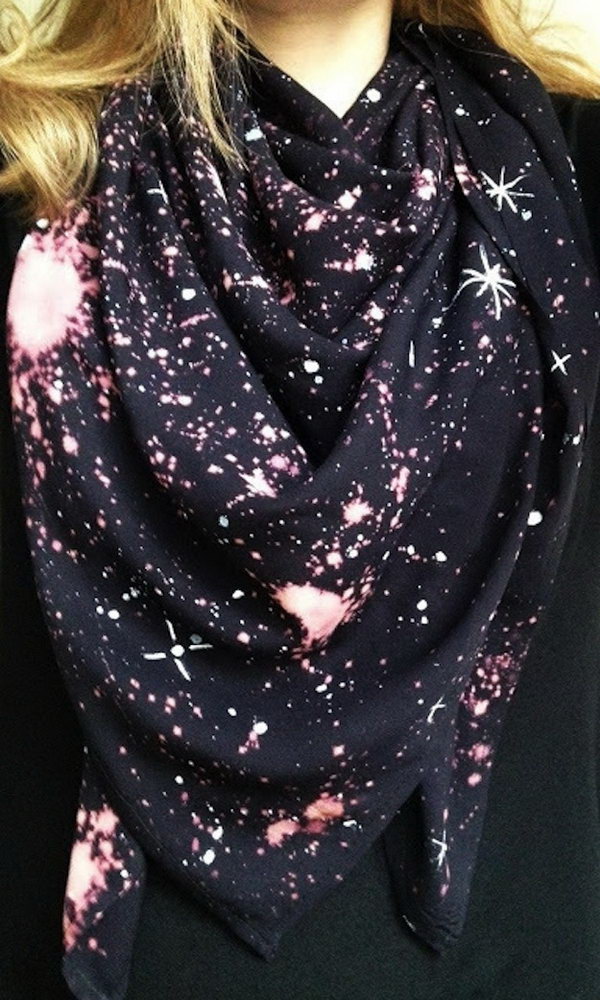 Tutorial via
DIY Galaxy Print Blouse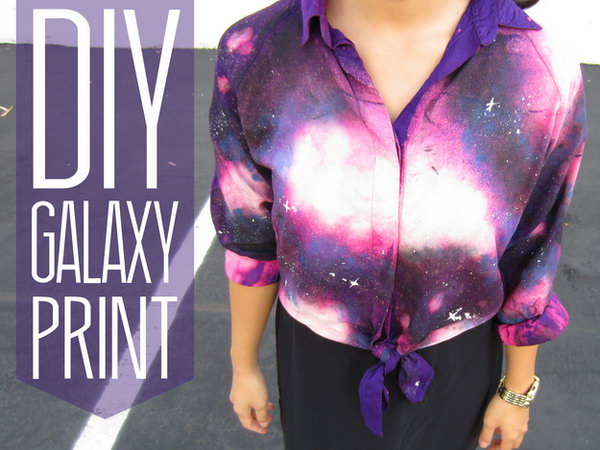 Tutorial via
Galaxy Inspired Lips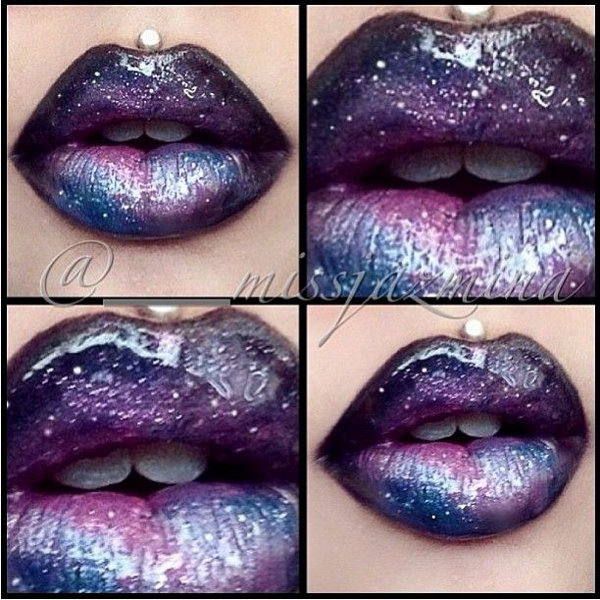 I love her incredible galaxy inspired lips. Can you imagine very talented missjazmina used Sugarpill eyeshadows to complete these? See more here
Galaxy Nail Art Design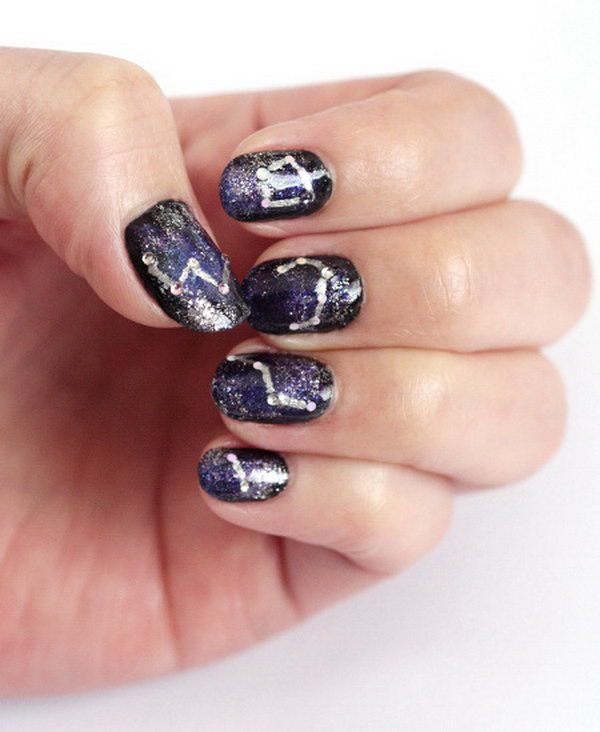 Tutorial via
DIY Galaxy Jeans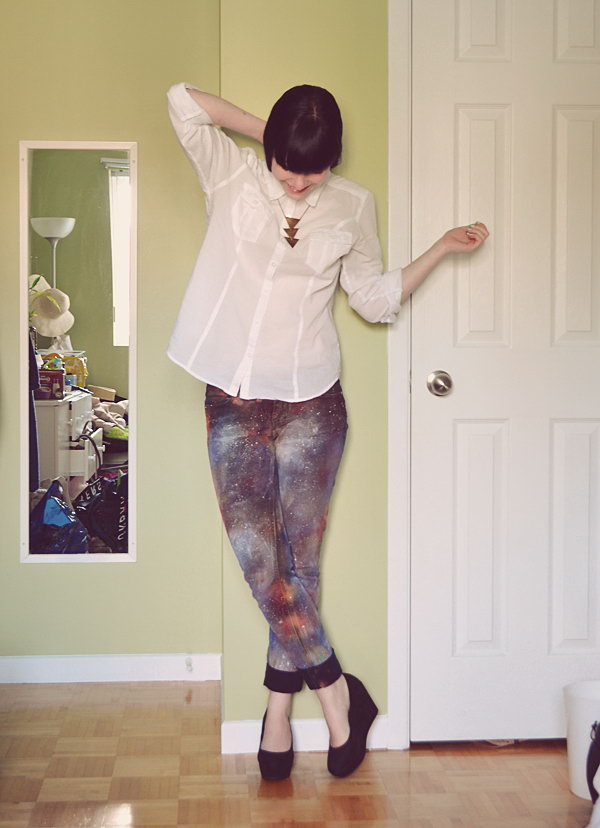 Gorgeous transformation. Tutorial via
DIY Galaxy Dough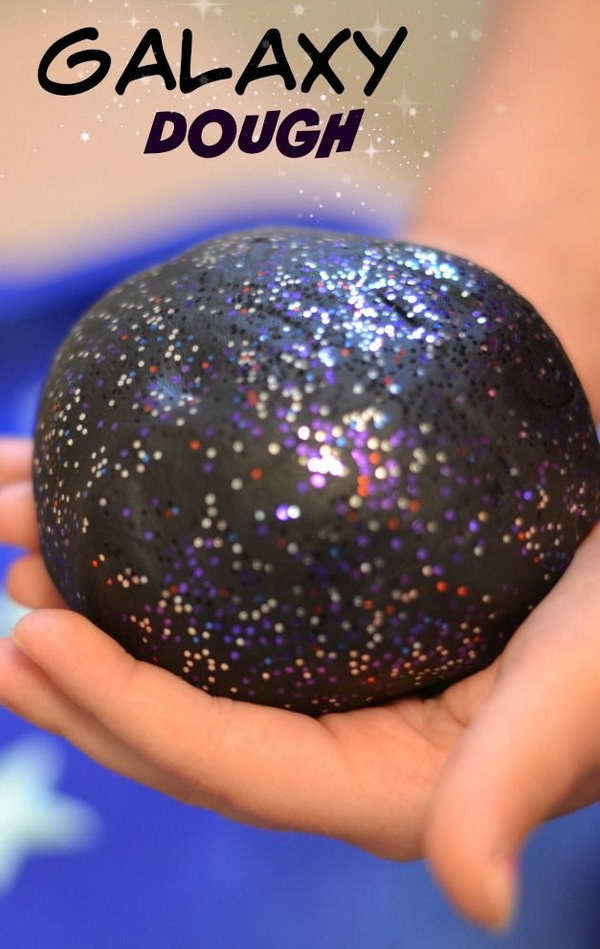 The kids will have so much fun with this DIY galaxy activity. Tutorial via
DIY Galaxy Soap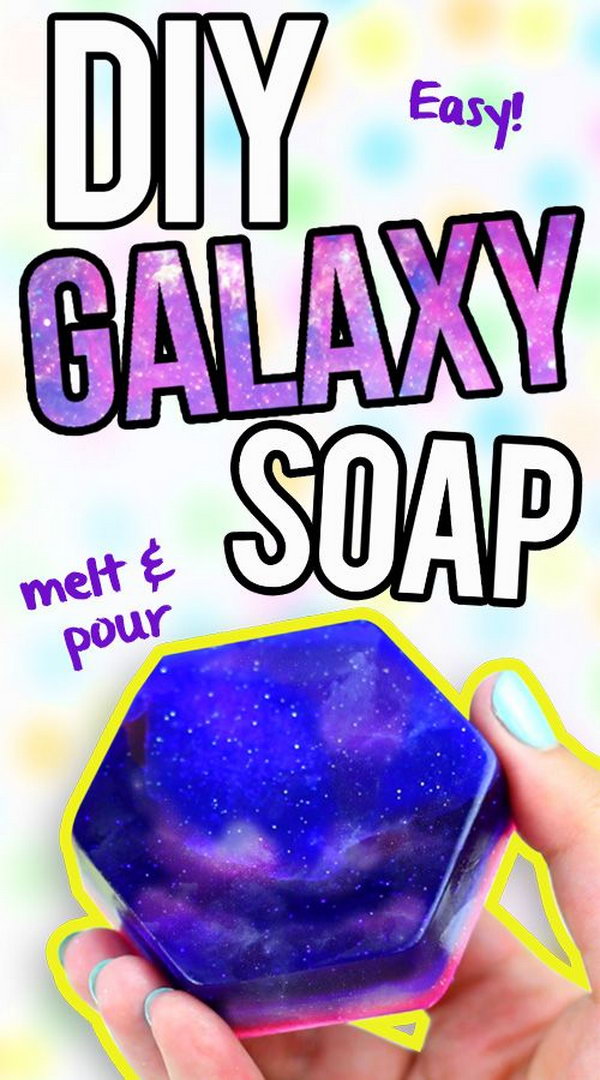 Wash your skin with a little outer space. This homemade galaxy soap is much easier to make than you think. Video tutorial via
DIY Galaxy Necklace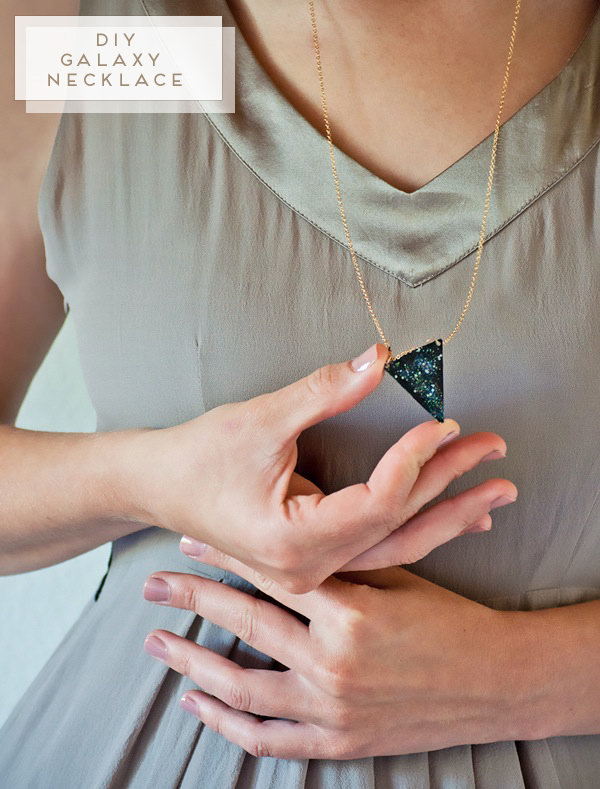 Love this Galaxy necklace! Cool and easy to do. Tutorial via
DIY Galaxy Pendant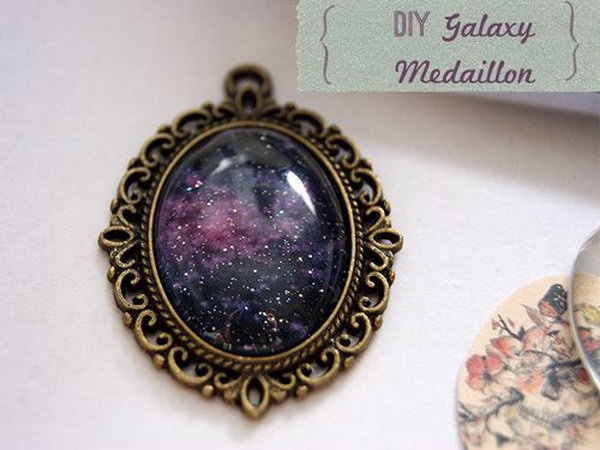 Need a beautiful pendant? Try this. Tutorial via
DIY Galaxy Bottle Cap Magnets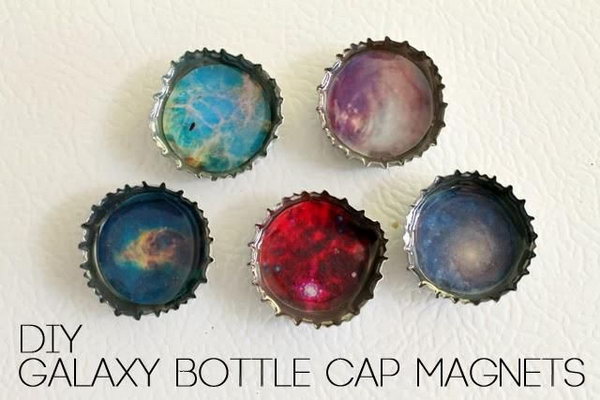 Cool way to use the dimensional magic! Tutorial via
DIY Star Swirled Sweatshirts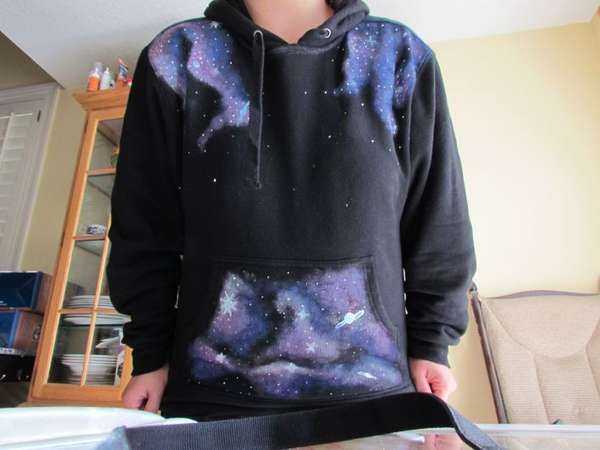 Tutorial via
DIY Galaxy Hand Bag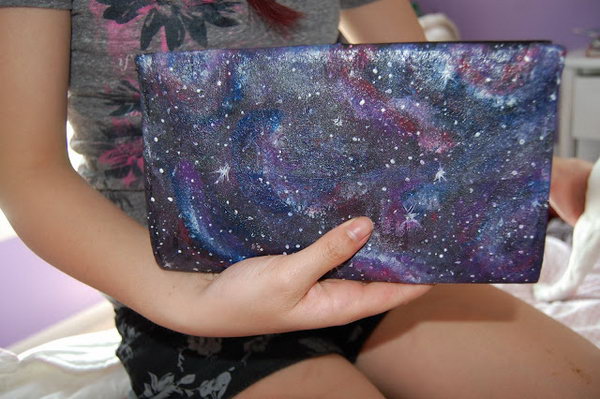 Tutorial via
DIY Galaxy Umbrella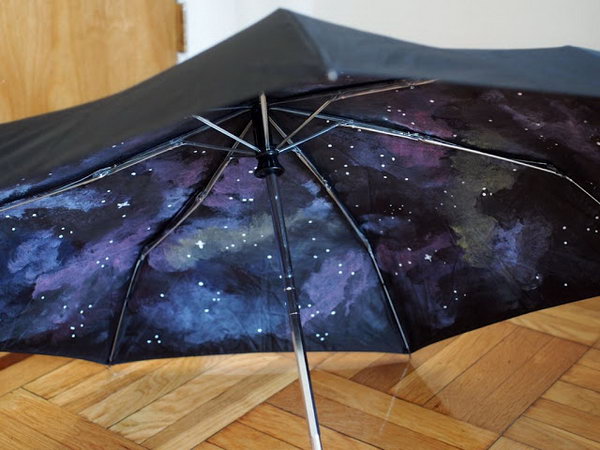 Tutorial via
DIY Galaxy Tank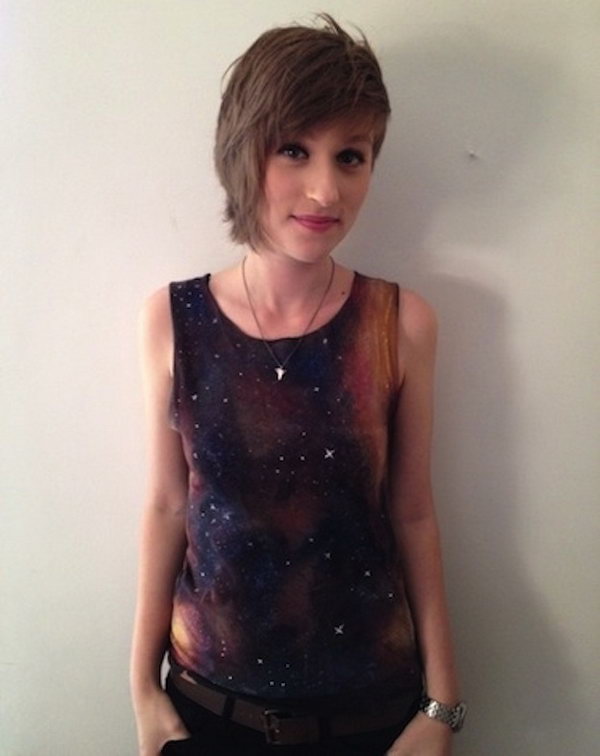 Tutorial via
DIY Galaxy Keys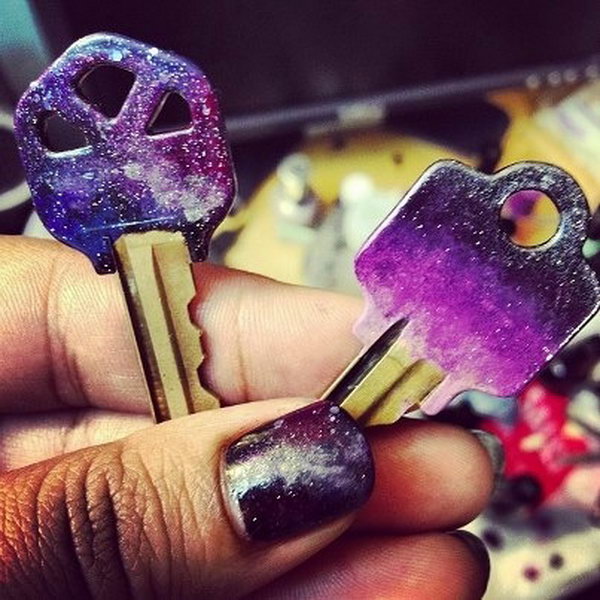 Tutorial via
Diy Galaxy Jars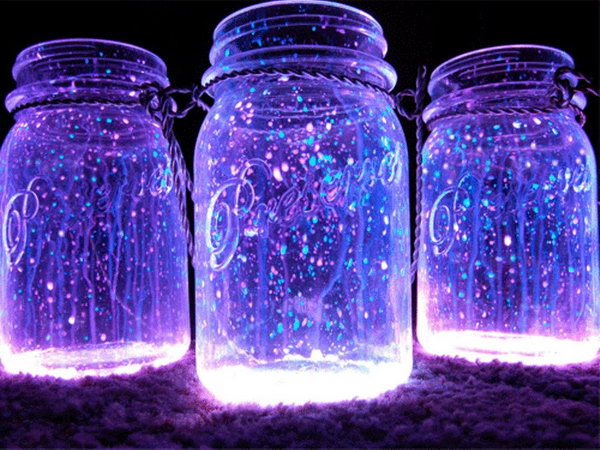 Video tutorial via
DIY Galaxy Mason Jars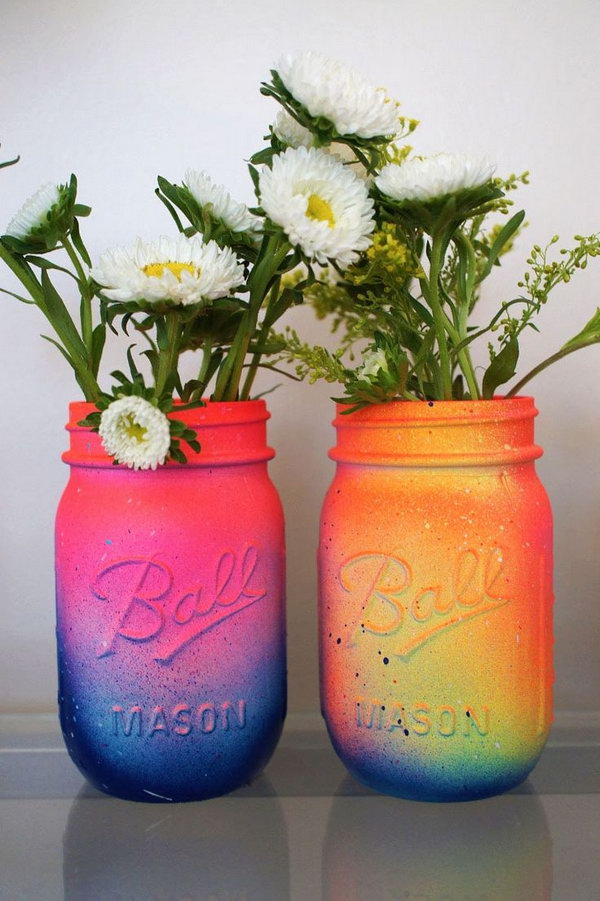 See more pictures here
DIY Galaxy Desk Lamp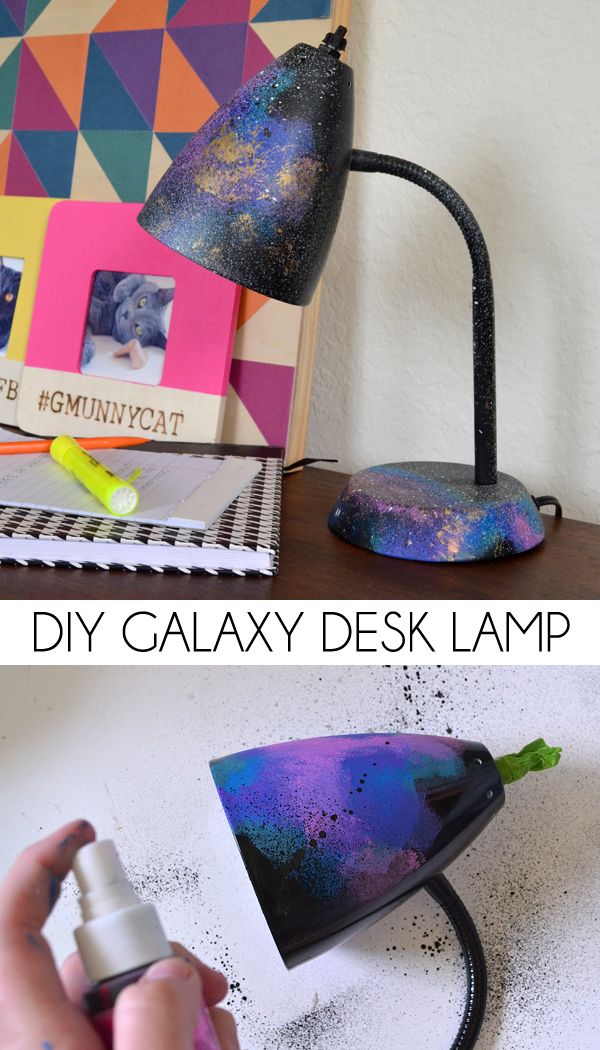 See more about this fun project here