Creative and Romantic Scrapbooking Ideas
Scrapbooks showcase and store pictures and special memories to enjoy in the future. It can be a creative and thoughtful way to preserve cherish memories in your life, like birthday party, Valentine's Day, the experiences of summer travel or adventure, the relationship and the time lovers have spent together, etc. You can use it as surprise gifts to your friends or keep it for yourself to remember a happy period in your life.
But as a beginner, the hobby is not so easy if you don't know where to start or where to get ideas. To help you out, in this post, we have some creative scrapbook ideas for your inspiration. Take time to browse through these photos and give your favorite one a try.
Save all your summer movie tickets, and stick them together in a piece of paper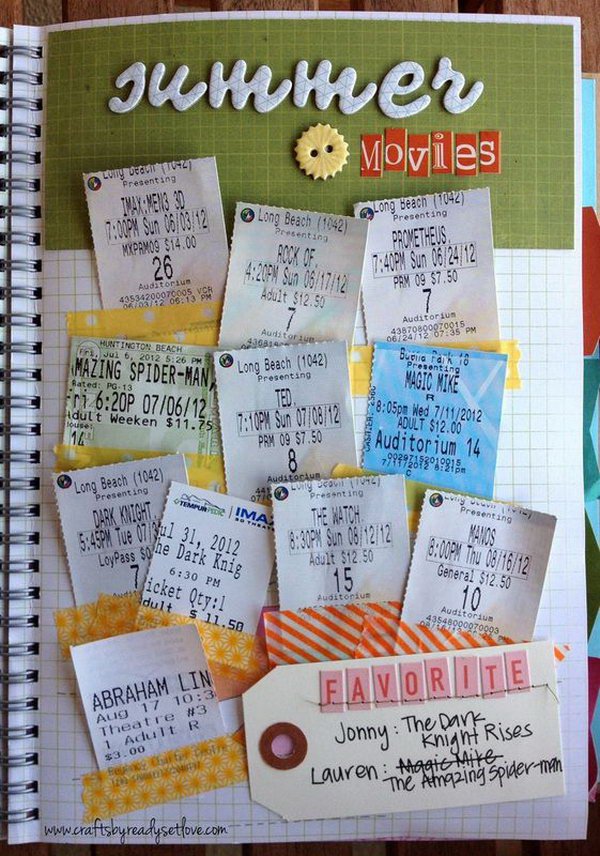 A cute and romantic scrapbooking idea for your long distance boyfriend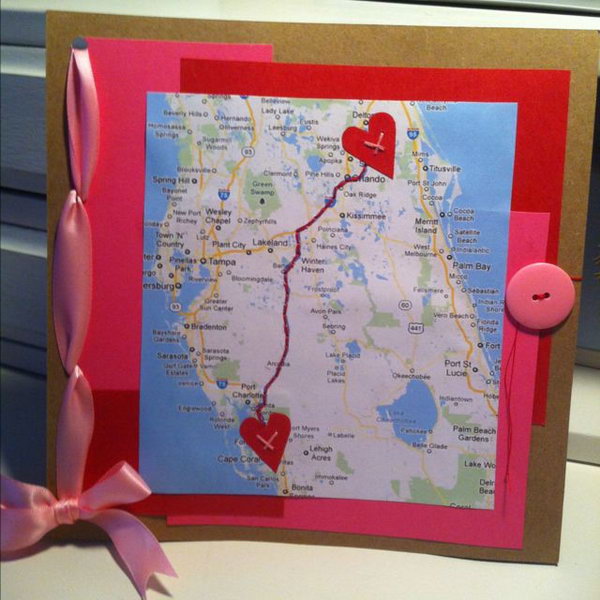 A creative scrapbooking idea for your Christmas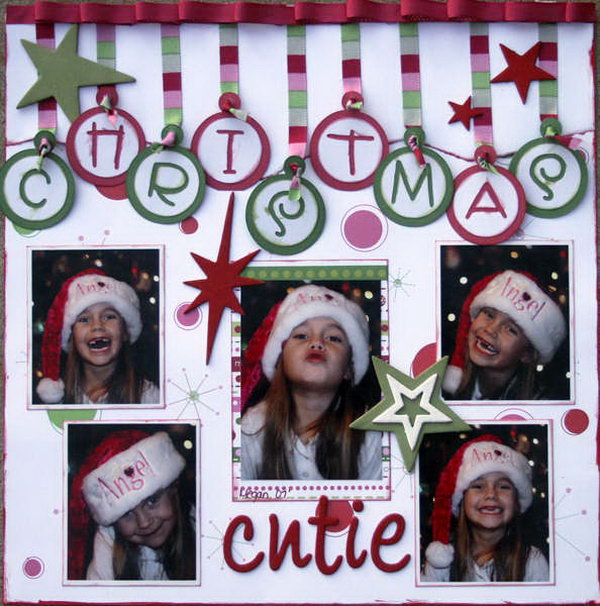 The word "Christmas" looks like ornaments. I love it so much. source
Exploding Magic Box of Love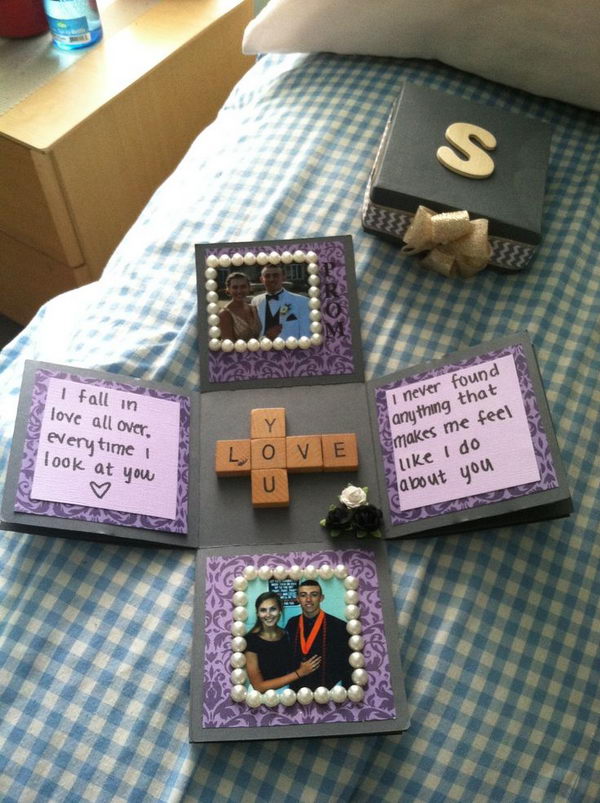 This will make a great gift for your beloved ones. source
Scrapbooking with the Tab Punch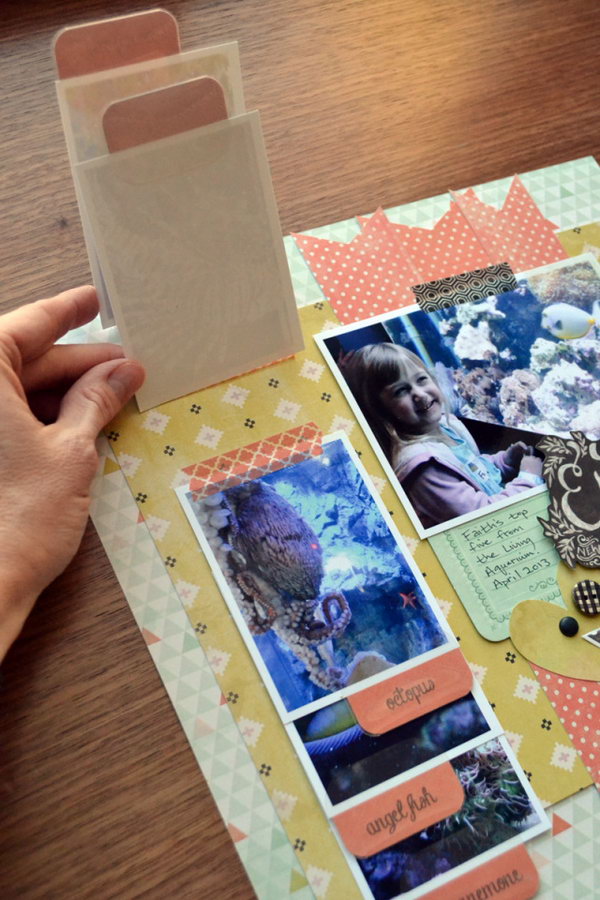 A really fun way to make your scrapbook with a tub. Save space and wow anyone who looks at it. source
Heart Butterflies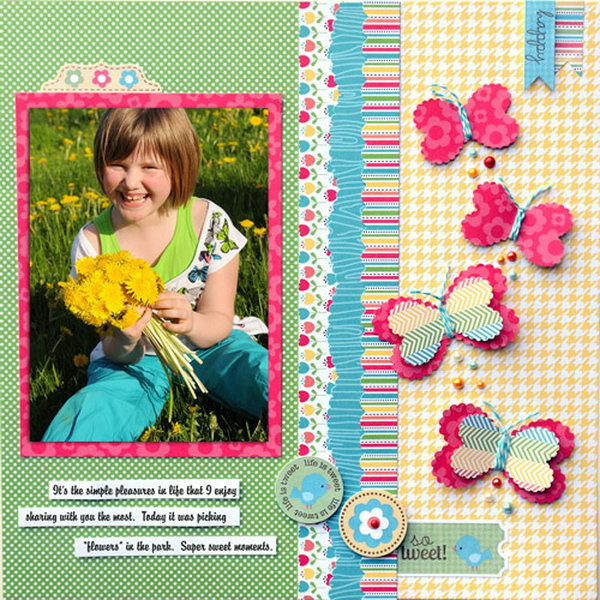 Making cute little butterflies with your heart puncher to decorate your scrapbook pages. Learn how to make it here.
Diamond Twine Scrapbooking Idea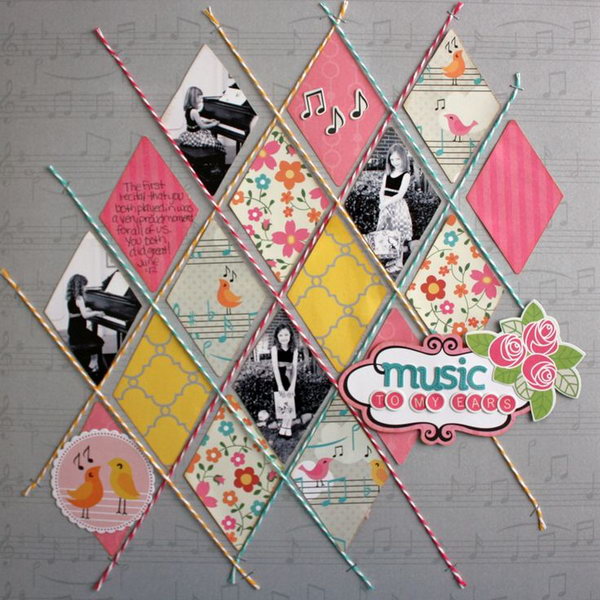 Create a diamond pattern with some twine and add your design and cherish photos. Get more details here.
Take pictures of your home, your pets and everything you love and make a cherish scrapbook to remember every little things you love in your life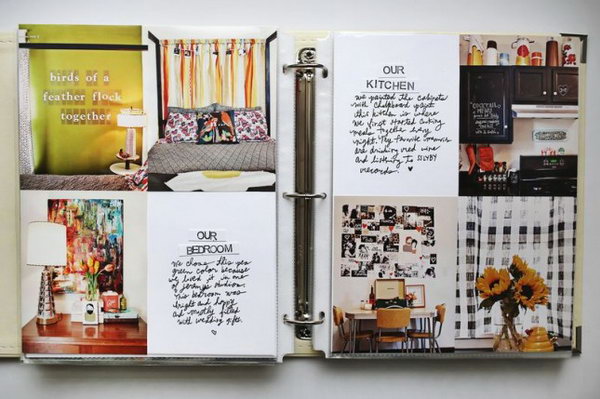 52 Memories Scrapbook
Grab a deck of cards and 52 favorite photos, then link the whole thing together with a couple of binder rings. A perfect and last minute Mother's Day gift to show all your love for your mother. Get the tutorial here.
Repeated circle embellishments with flowers mixed in, draws the eye across the page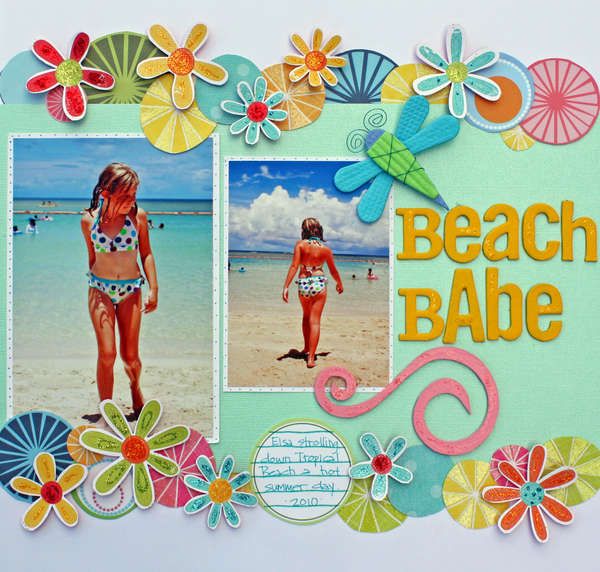 A perfect idea for a summary craft. source
A fun and beautiful layout ideas for scrapbooking friendship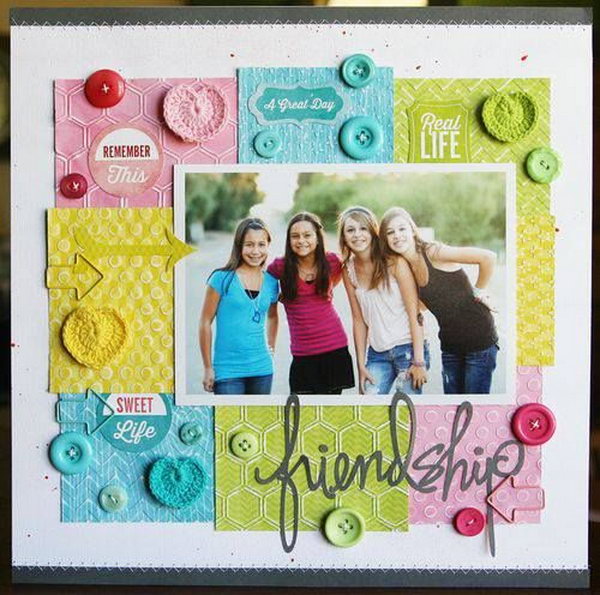 Flying Kites Scrapbooking Ideas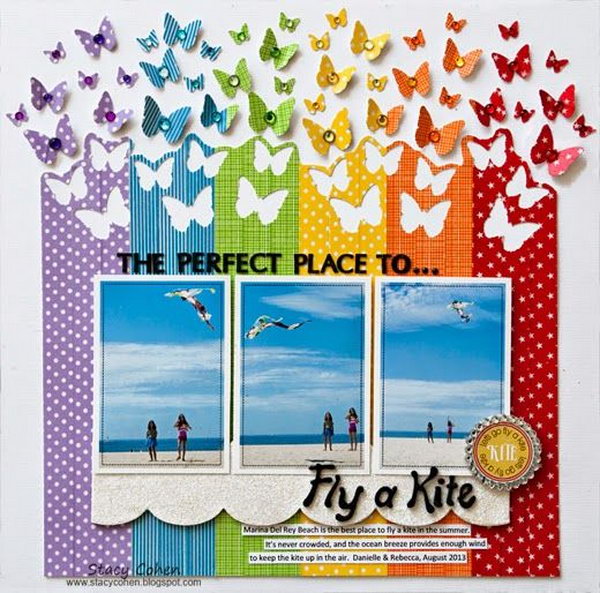 Love Scrapbook Layout with Colorful Paper Hearts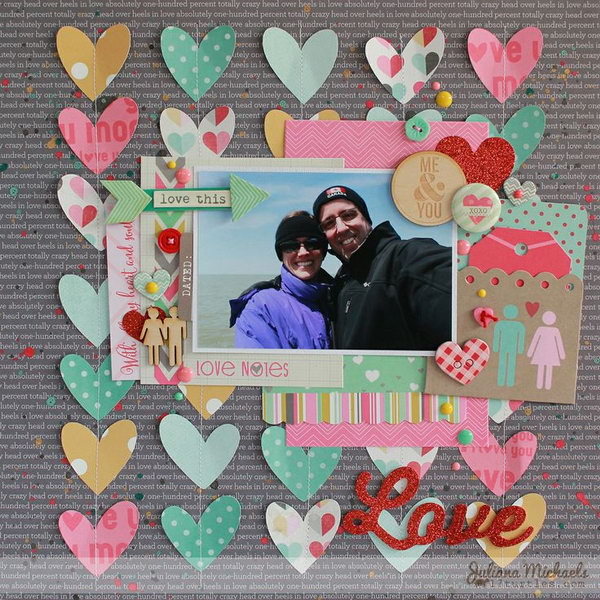 This one will make a great scrapbook gift for your boyfriend on valentines day. Learn how to make it here.
Online Friendship Scrapbooking Idea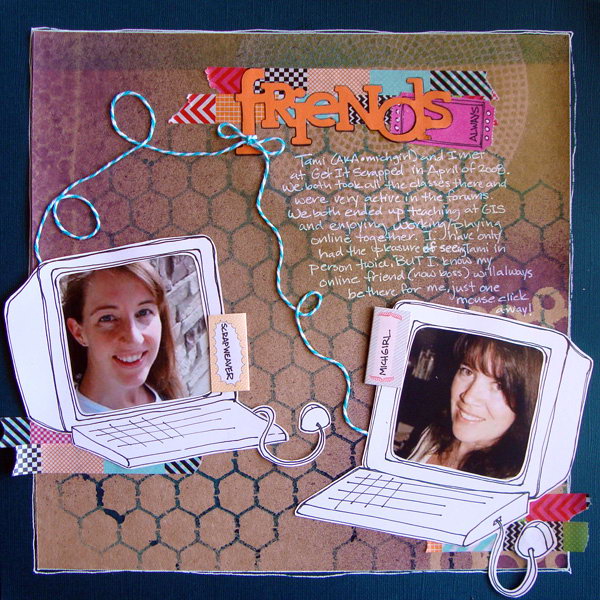 This is a creative scrapbook idea to record the friendship with your online friends. source
The heart shape photo scrapbook with lights around is a cool and romantic scrapbooking idea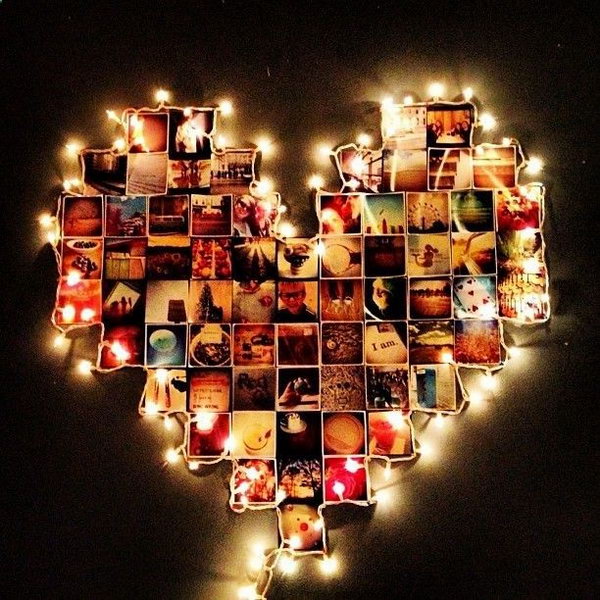 A perfect gift for boyfriend. source
Black Page with One Large Square Picture and Three Small Pics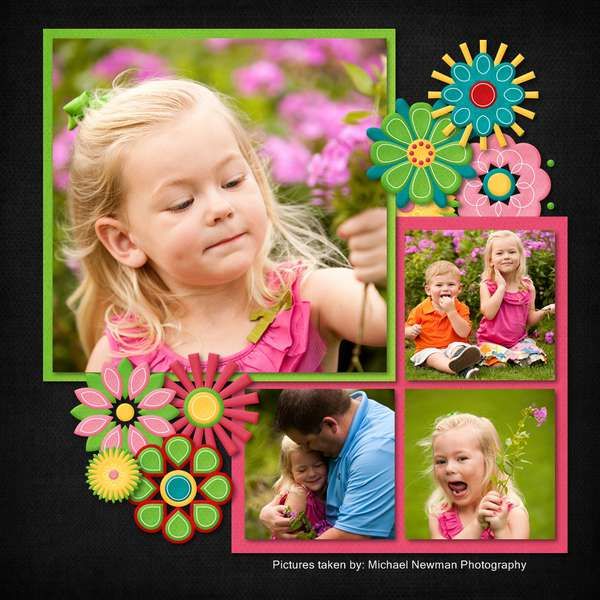 Great Layout Mosaic Templates