15 Best Ebook Reader Softwares
EBooks are becoming more and more popular in our life since they are easily transmitted, easily stored, and are practically free to produce. Do you wanted to use your iPhone, iPad or Android mobile as an eReader? Check out these best eBook reader softwares, which include eBook readers for iOS, eBook readers for Android, eBook readers for for Windows, eBook readers for Mac, ebooks managers or ebooks organizers.
Kindle App
Many people love the E Ink Kindle reader from Amazon. Kindle app is the next best option for anyone who already has a smartphone or tablet. You can adjust the font size and words per line, choose a 1 or 2 column layout, add notes and highlights, and sync between devices that support Kindle. It's available as a free download for the iPhone, iPad or iPod Touch, Android and BlackBerry devices and Windows Phone. There are also versions for the PC or Mac, and a browser-based version that should work on almost any other platform.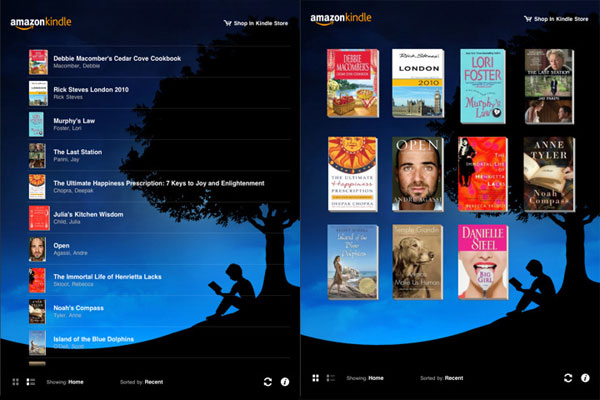 iBooks
iBooks is the default reader by Apple for iOS and OS X operating systems and devices. It supports ePub, PDF, and books created in iBooks Author, which is iBooks and published as .iba. Books can be purchased from within iBooks itself and the app syncs seamlessly via iCloud no matter if you use your iPad, your iPhone or your iPod Touch to read.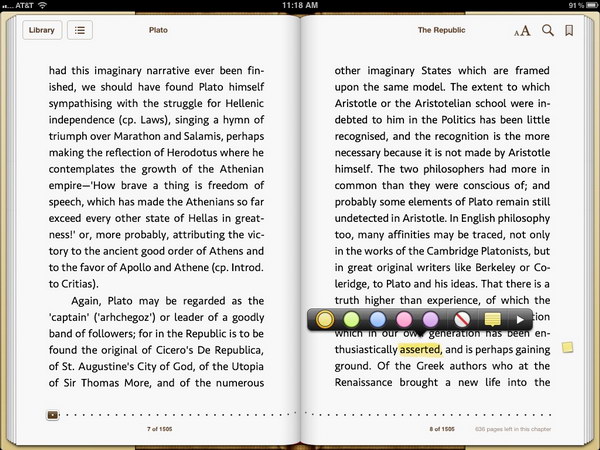 Google Play Books
Google Play Books is a ebook app offered by Google for Android and iOS. It allows you to close a book on your phone and open it up on your tablet where you left off. It also syncs your bookmarks, notes, and annotations across devices.
Download from Google Play | Download from iTunes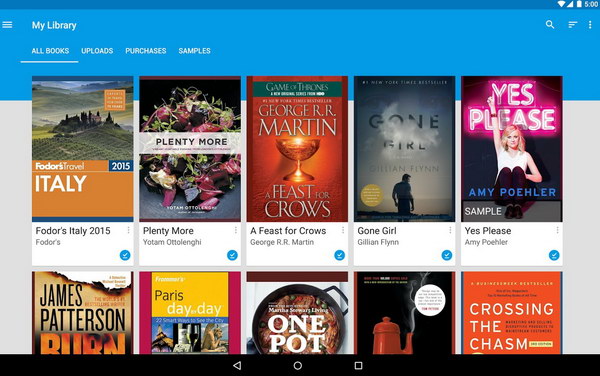 Adobe Digital Editions
Adobe Digital Editions (ADE) is a free eReader which allows you to read books in the most optimum format across PC, MAC, tablets or mobile devices. You can download it on the App Store & Google play. Multiple file-formats including EPUB, EPUB3, and PDF are supported within the program. The eBook stored in Digital Editions can be read online or offline and can also be transferred to other computers or devices (like Sony Reader).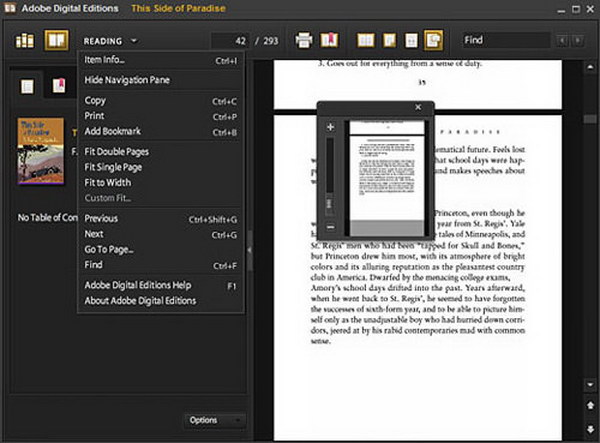 Lucidor
Lucidor is a computer program for reading and handling e-books. It supports e-books in the EPUB file format, and catalogs in the OPDS format. Lucidor runs on the GNU/Linux, Mac OS X and Windows platforms. When you read a book you can enable the sidebar to show a table of contents which can be used to navigate in the book. The tabs at the top which allows you to have multiple books open at once.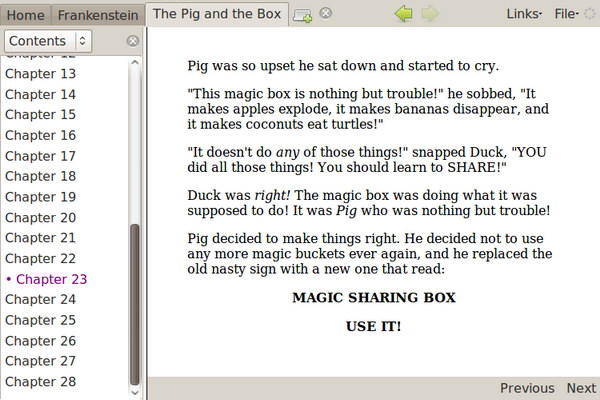 Calibre
Calibre is a free and open source e-book library management application developed by users of e-books for users of e-books. It has many features divided into the following main categories: Library Management, E-book conversion
Syncing to e-book reader devices, Downloading news from the web and converting it into e-book form, Comprehensive e-book viewer, Content server for online access to your book collection, E-book editor for the major e-book formats.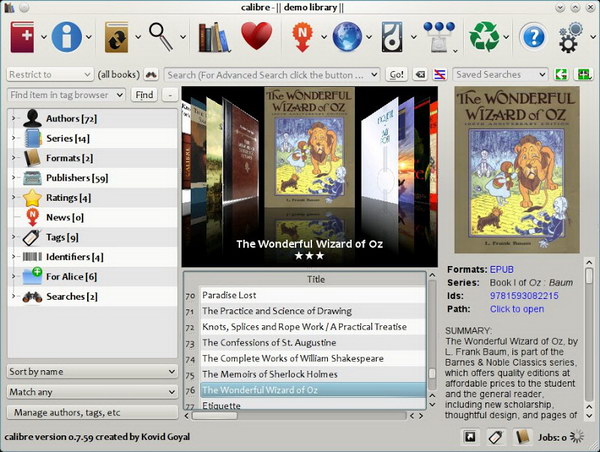 KooBits
KooBits enables you to conveniently view, organize and manage all your e-books in beautifully designed shelves. PDF, ePub, XML, HTML, KBJ and even more types of file formats are supported. You can personalize your ebook with the Highlight and Stamp to mark important sections or use the Extraction tool to copy content and piecing them however you like in the scrapbook.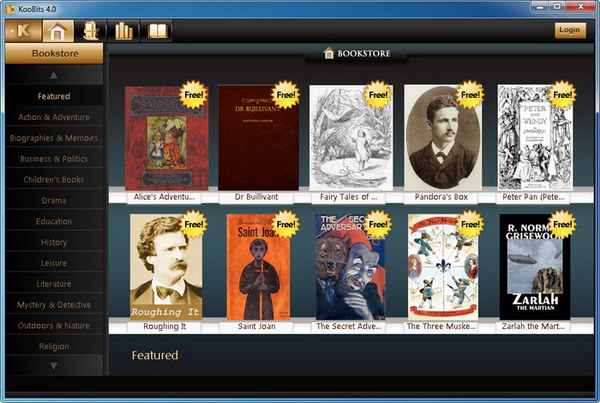 Kobo App
The Kobo app includes features designed to help you read comfortably, no matter where you are. It supports ePub and PDF formats and will allow you to read online or offline (without a connection). The Kobo app syncs all your bookmarks. You can read between your smartphone, tablet, computer, or Kobo device and pick up right where you last left off. Kobo app lets you easily manage your library by selecting only the eBooks you want to have on hand.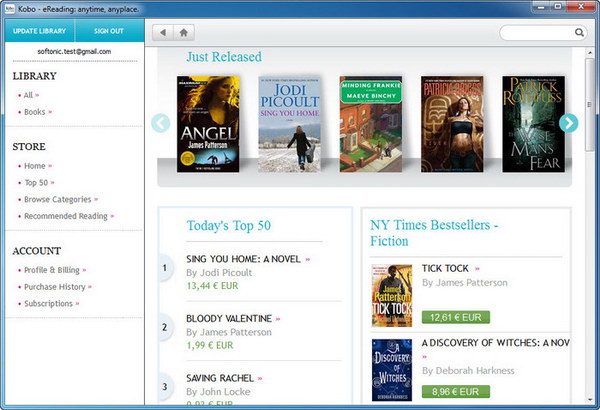 VitalSource Bookshelf
VitalSource Bookshelf is an eTextbook platform that allows you to access course materials whenever and wherever you choose – online, laptop, desktop or mobile device. You can highlight text with one click in your choice of colors, add notes to highlighted passages, and even subscribe to your classmates' and instructors' highlights and notes to view in your book.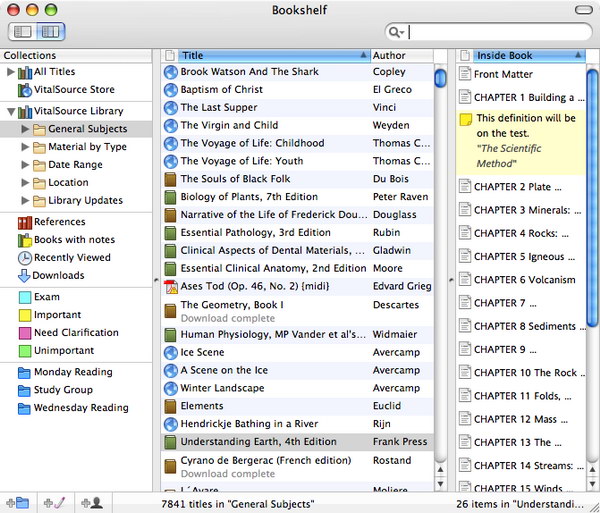 FBReader
FBReader is a free (and ad-free) multi-platform ebook reader. It supports popular ebook formats: ePub, fb2, mobi, rtf, html, plain text, and a lot of other formats. FBReader provides access to popular network libraries that contain a large set of ebooks. You can download books for free or for a fee.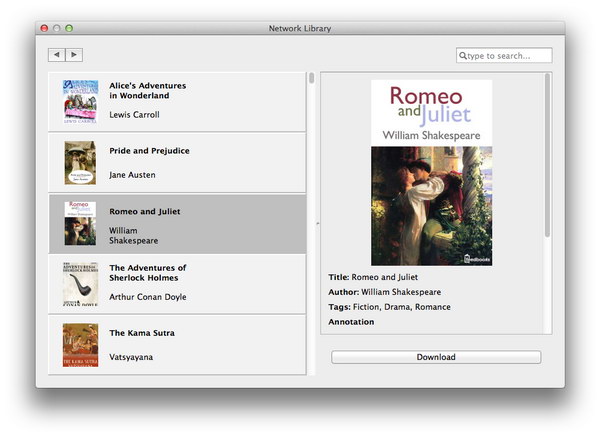 Mobipocket eBook Reader
Mobipocket eBook Reader is a free ebook reader software which allows you to read eBooks, free daily updated RSS eNews and eDocs on your PDA and smartphone. Download eBooks in Mobi format from your favorite ebookstores. You can also annotate, bookmark, highlight, any part of any eBook and share your annotation on every device with Mobipocket ebook reader installed.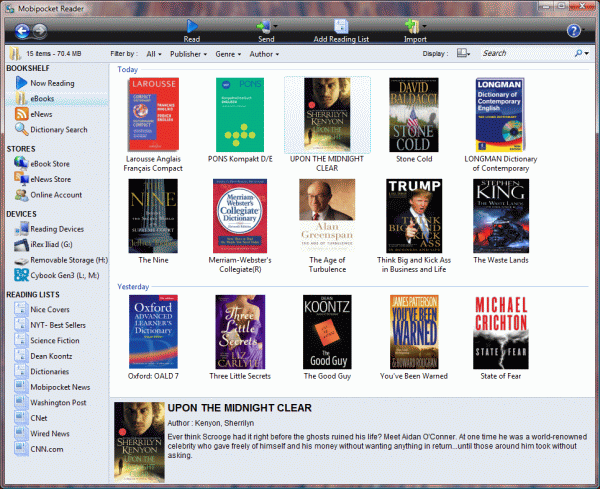 Nook Reading App
Nook reading App from Barnes & Noble makes reading easy when you buy ebooks from Barnes & Noble. You can download this app from Google play, iTunes and Windows Store. The features include bookmarking, device syncing, annotation (notes, highlights, bookmarks) and font customizing. There are also thousands of free Nookbooks and you can sample any Nookbook you want for free.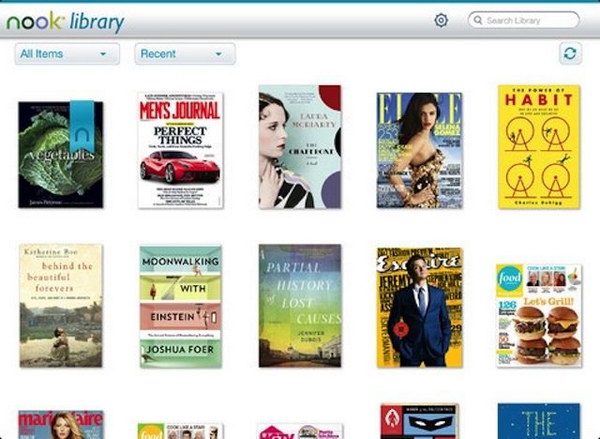 Blio
Blio is a great ebook reader and manager that also includes ePub and PDF file format. It supports features such as highlight,notes, text-to-speech and smart ReadLogic. You can download the free App from Windows, iOS and Android.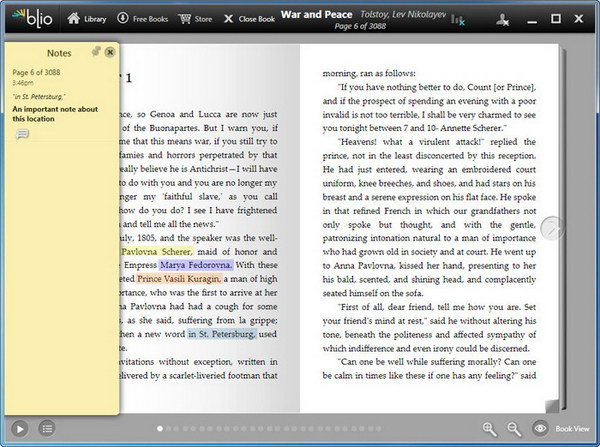 Aldiko Book Reader
Aldiko is an ebook reader app for the Android and iOS operating systems. It has a really nice interface, is very stable, and renders the books accurately. Aldiko supports the most popular eBook formats EPUB and PDF, as well as the Adobe eBook DRM technology. You can bring your own books and documents to Aldiko in just a few steps.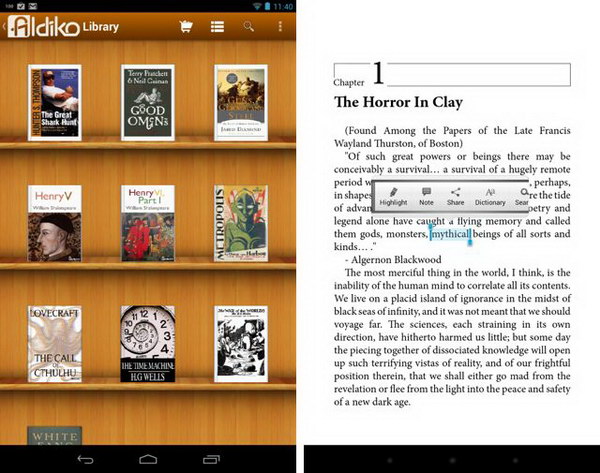 Moon+ Reader
Moon+ Reader support file formats such as txt, html, epub, pdf, mobi, umd, fb2, chm, cbr, cbz, rar, zip or OPDS. The features include bookmark, highlight, annotation, share, online backup and restore. The app supports pretty much all other e-book formats except for PDF. To get that, you have to upgrade to the Pro version for $4.99.